MYSTERIOUSLY loose ring and carrier bolts....Jason's 1990 HDJ81 grenades the stock front 8" ring/pinion
(39 BIG pics loading)
DEC 1 2017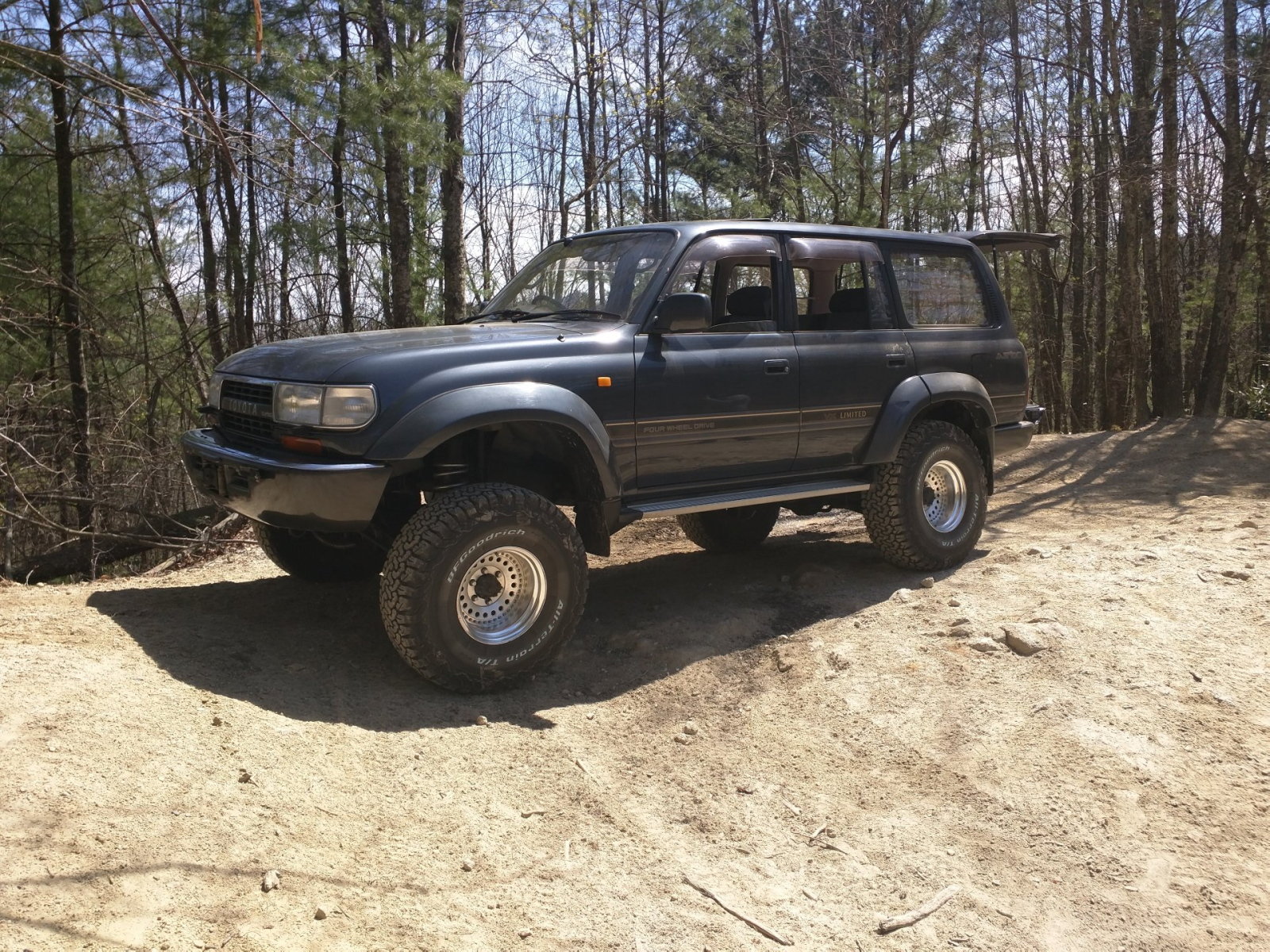 Jason came across this fantastic HDJ81. It already had a lift, factory winch, factory swingout, heated seats, fridge console, altimeter,
luggage rack delete, hatch wing delete, e-lockers, the turbo diesel, and only 46k miles.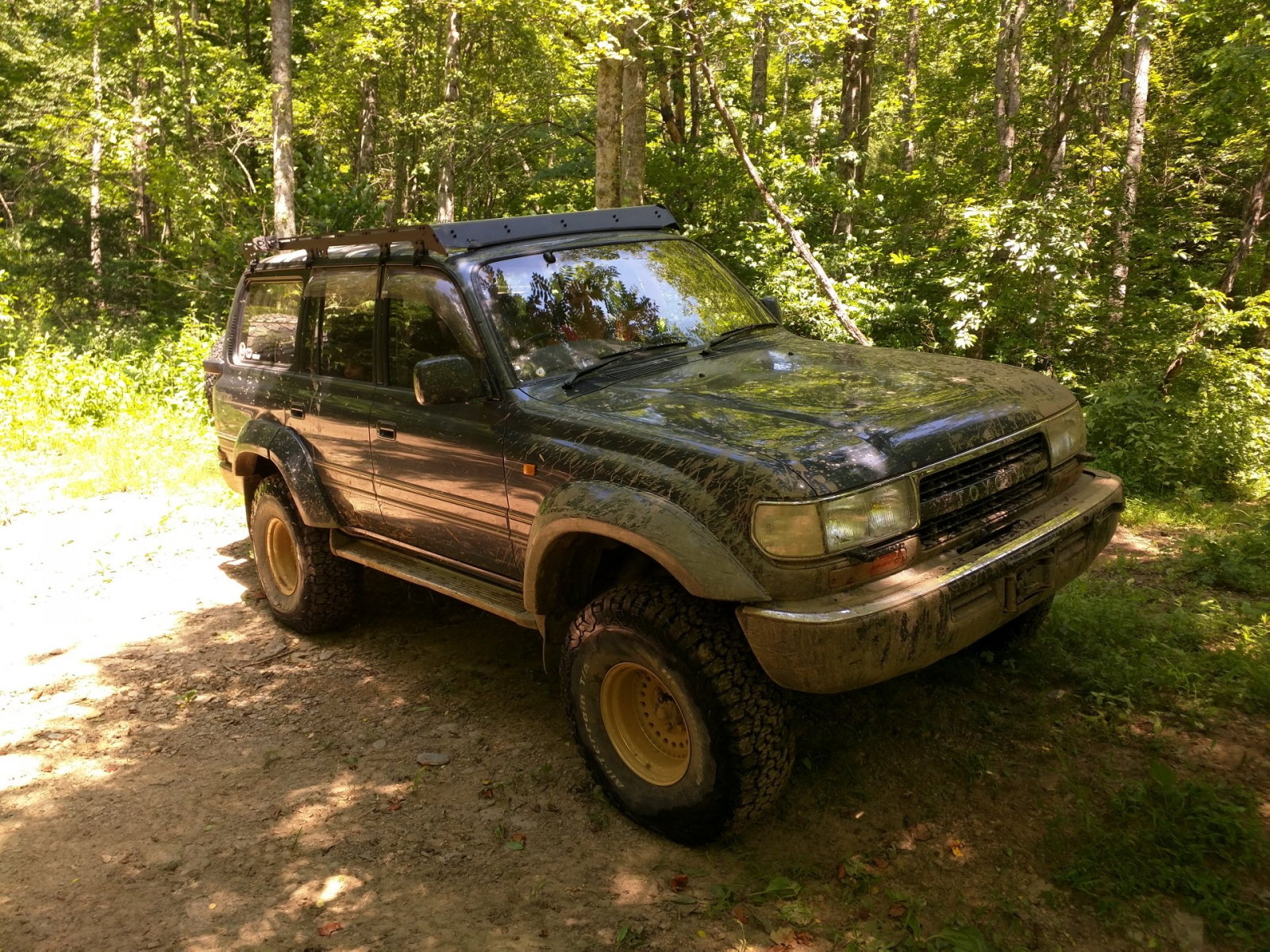 ,,,,,,,,,,,,,,,,,,,,,,,,,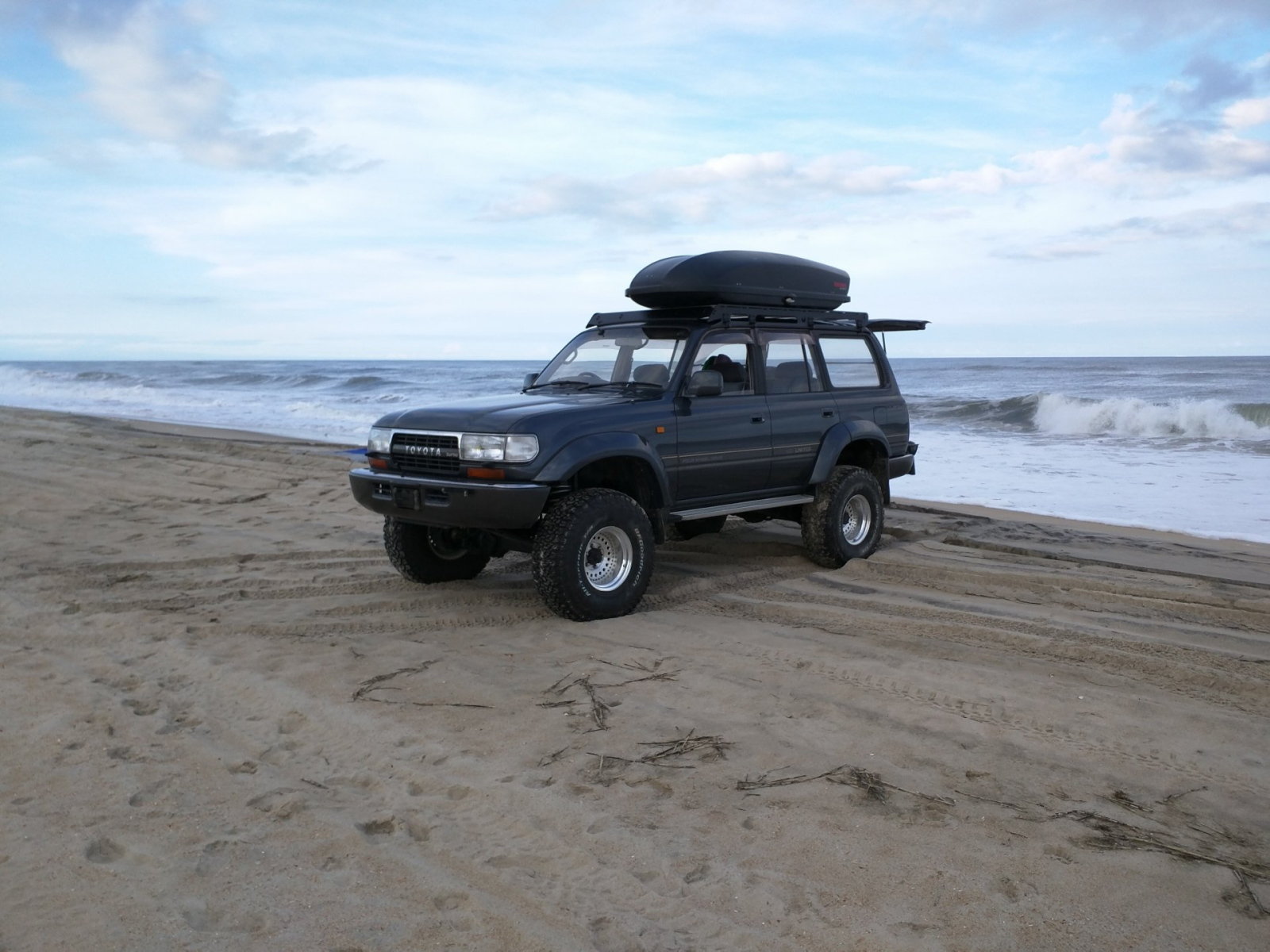 ,,,,,,,,,,,,,,,,,,,,,,,,,,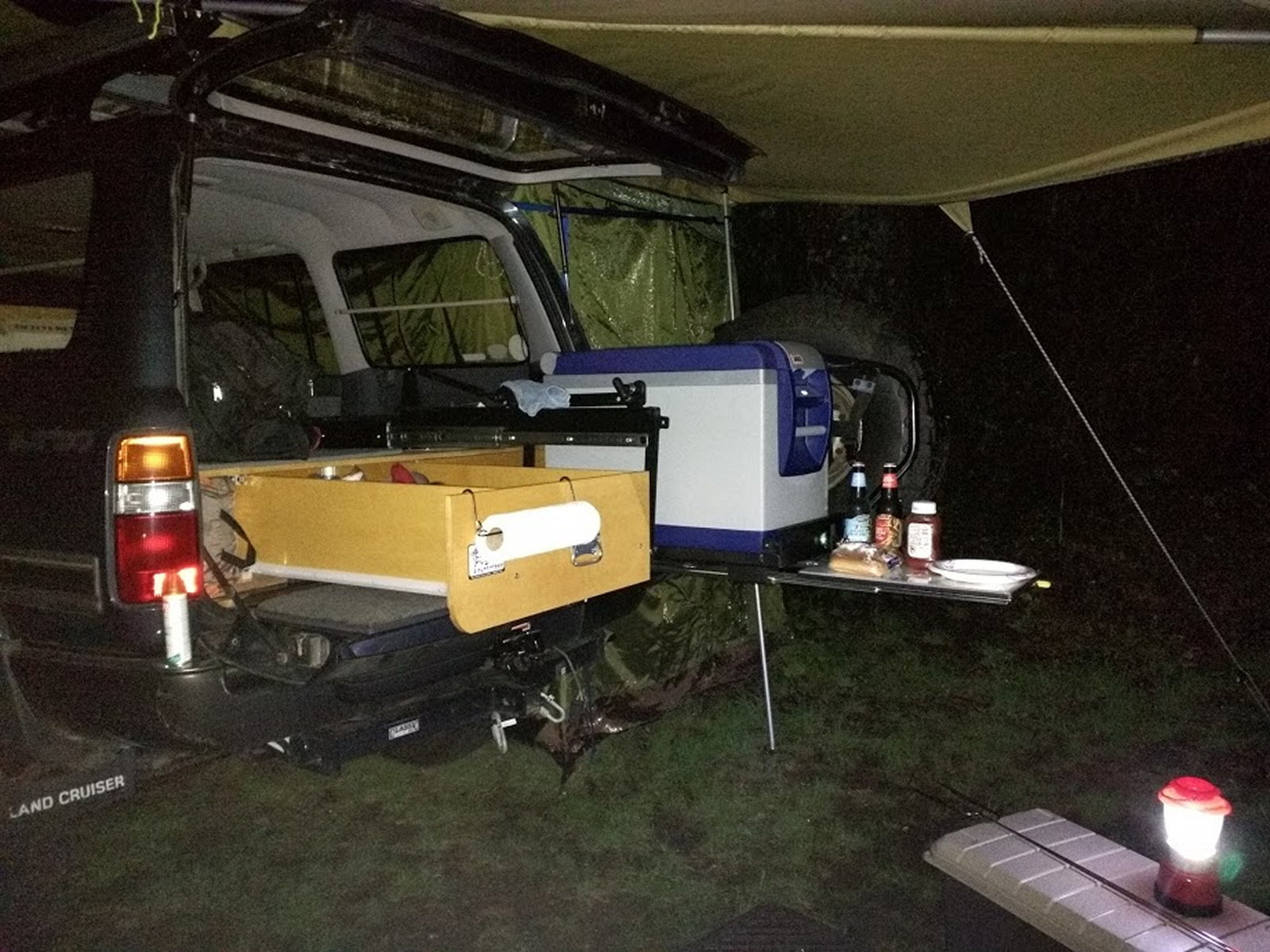 Jason camps out with the family often.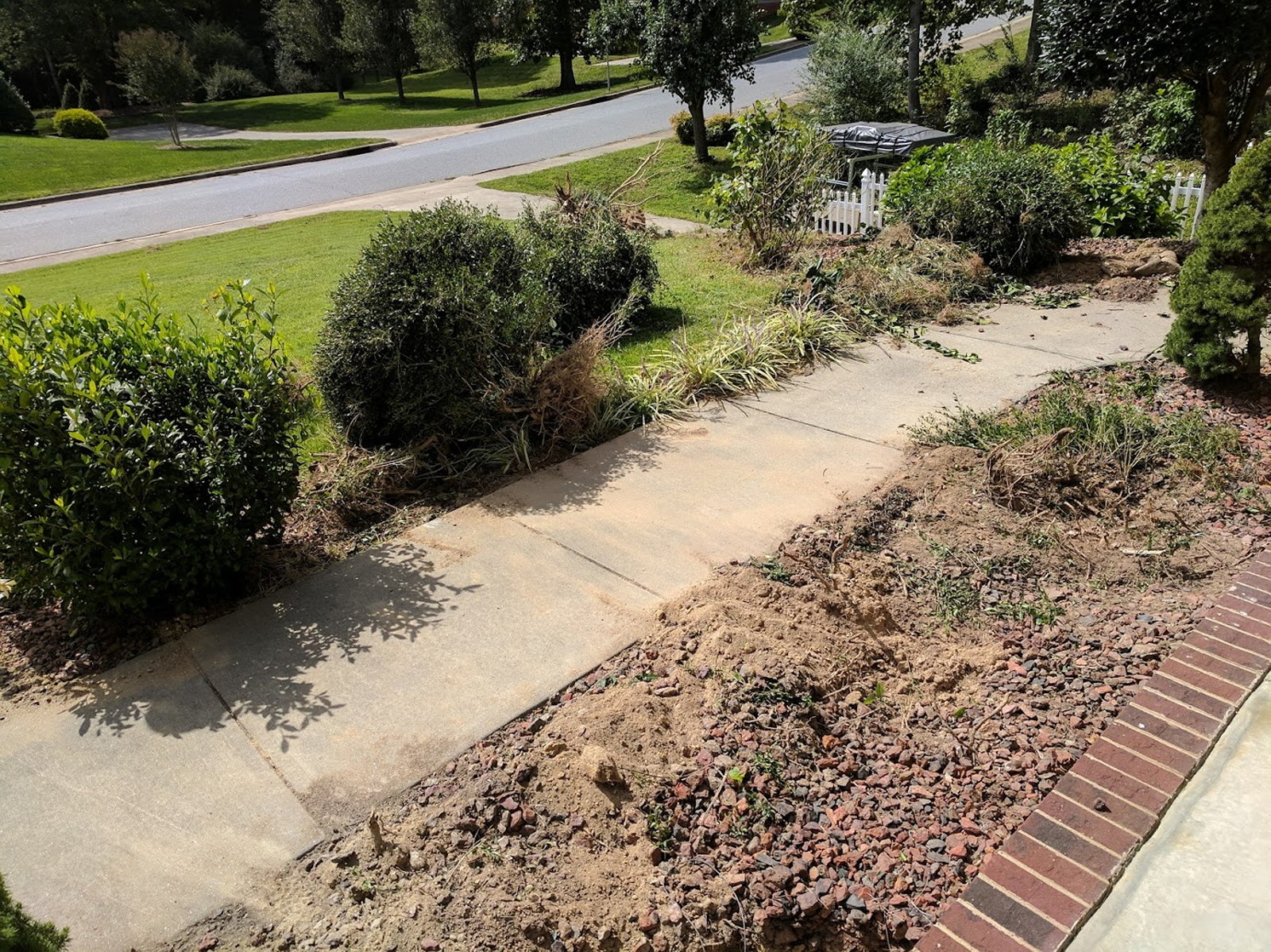 Jason was pulling some shrubbery out using reverse gear.....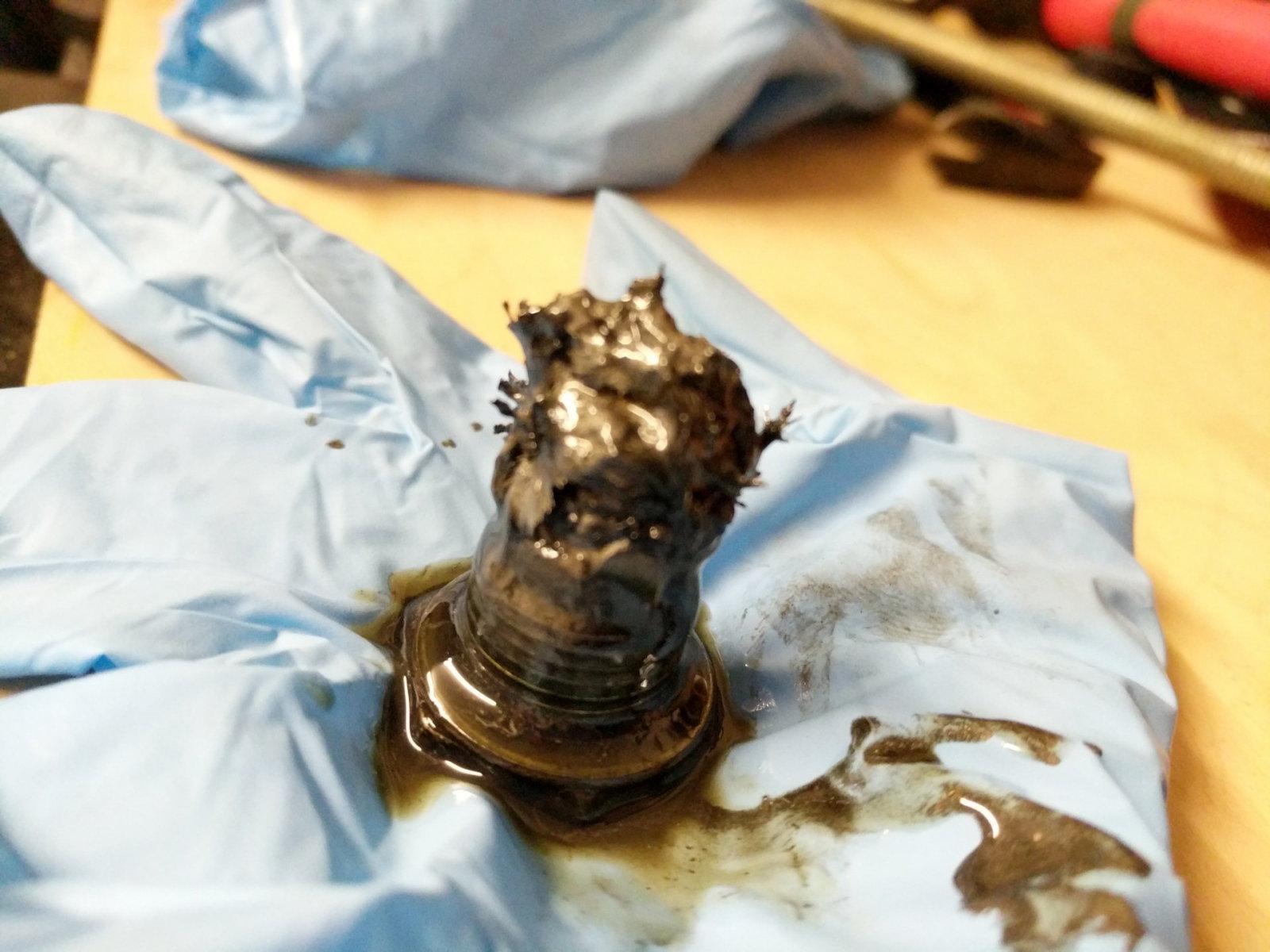 ....when he heard a good sized BANG! noise and when he removed the front drain plug he saw this.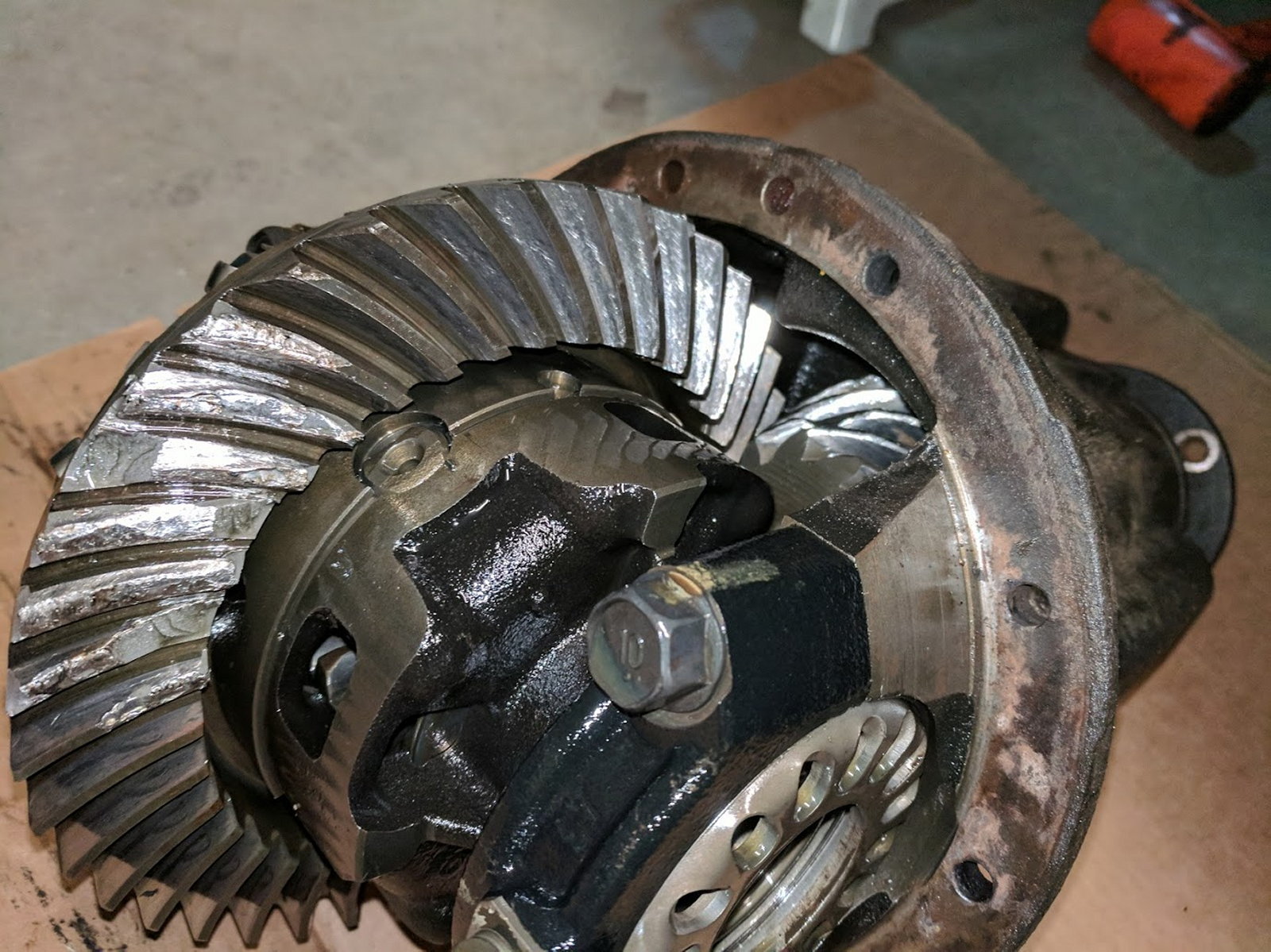 He then pulled the 3rd to find missing teeth on the ring gear.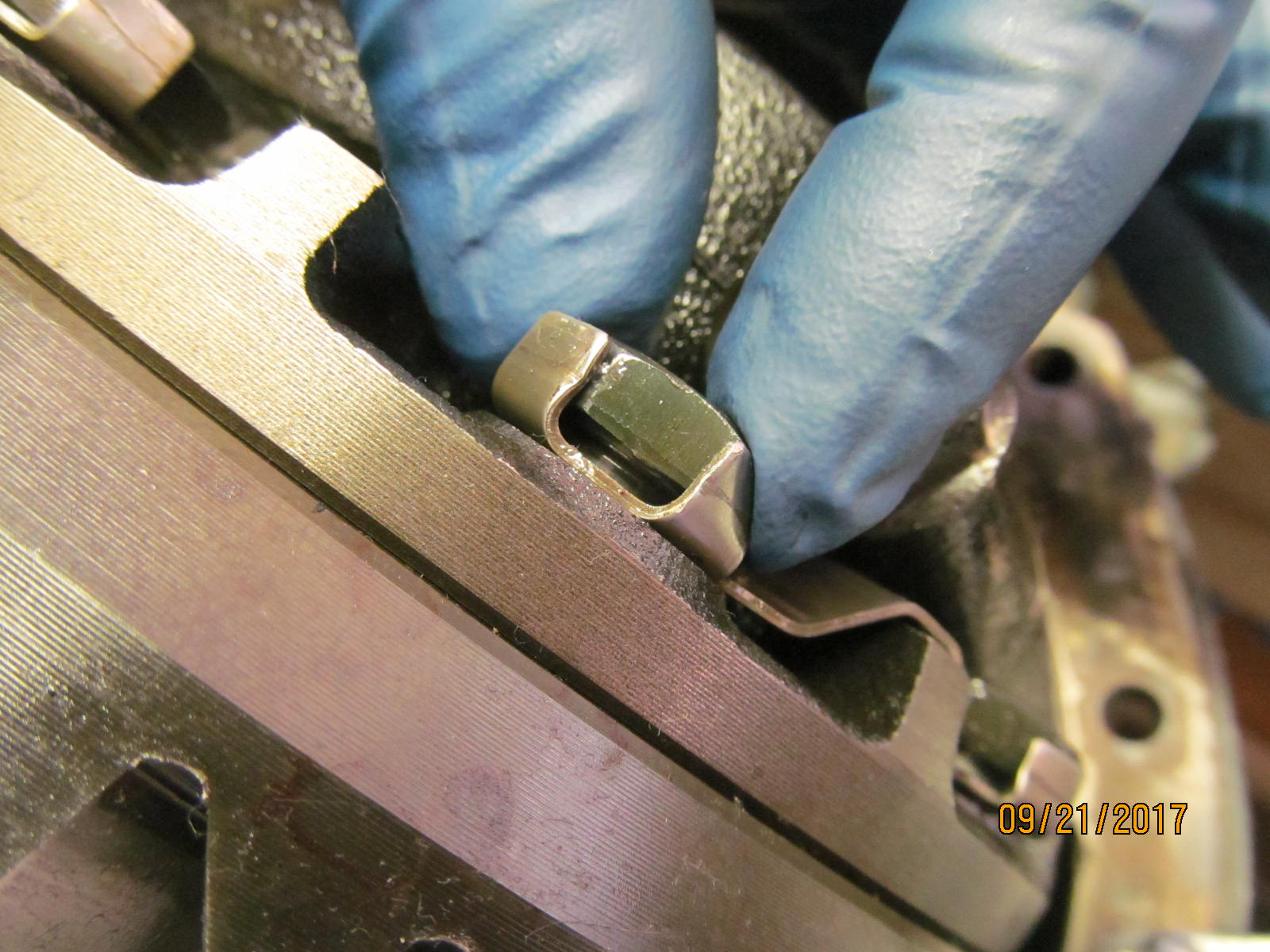 This is where the real mystery begins....How can 6 of the 10 ring gear bolts be loose like this?....
on a 27 year old Landcruiser with only 46,000 miles miles on the clock...
on a 3rd that appears to have never been tampered with?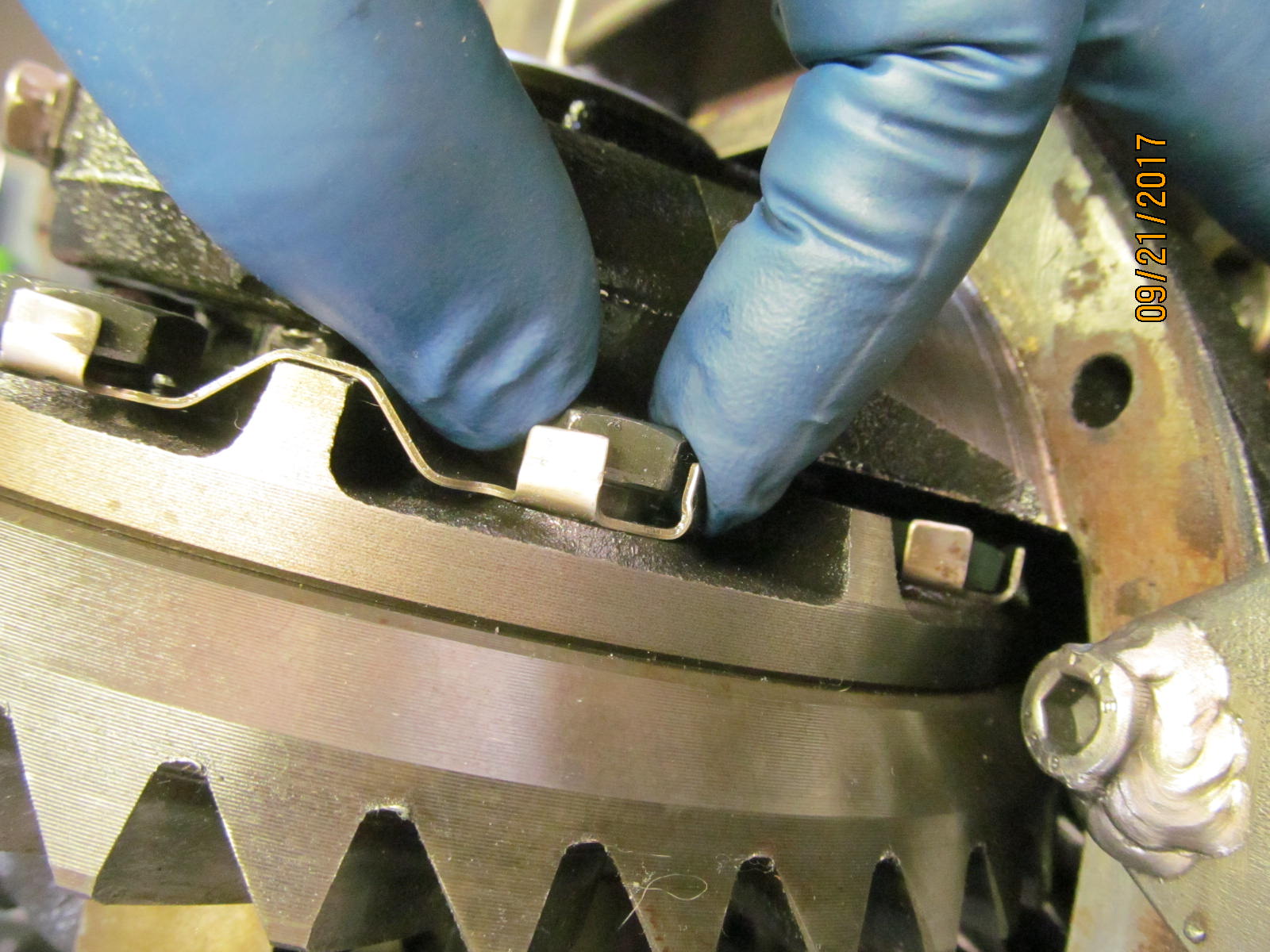 These lock tabs appear to have never been disturbed. How do they get this loose by themselves?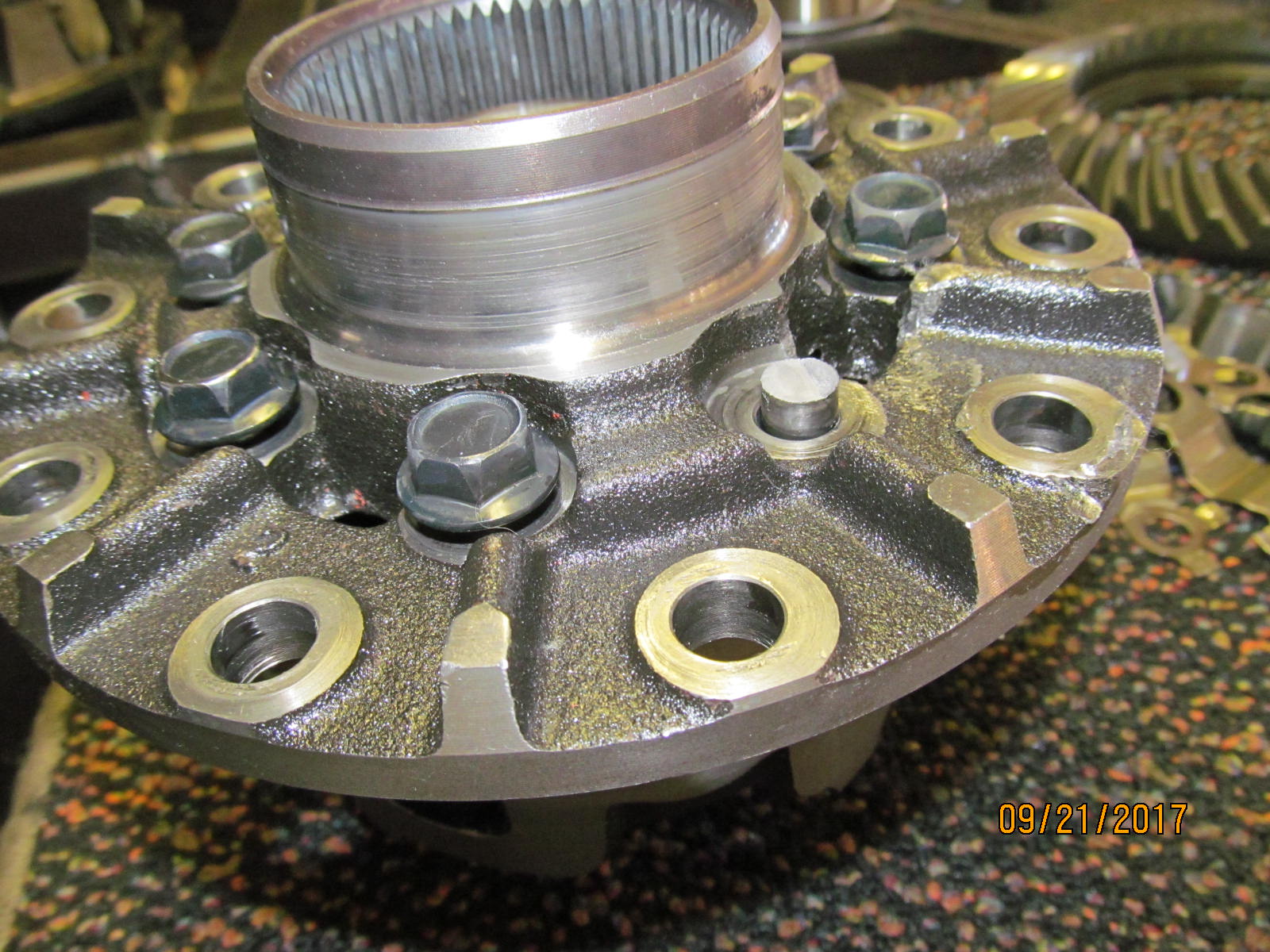 Upon further teardown, how do ALL 8 of the case bolts loosen up like this....with one sheared off head?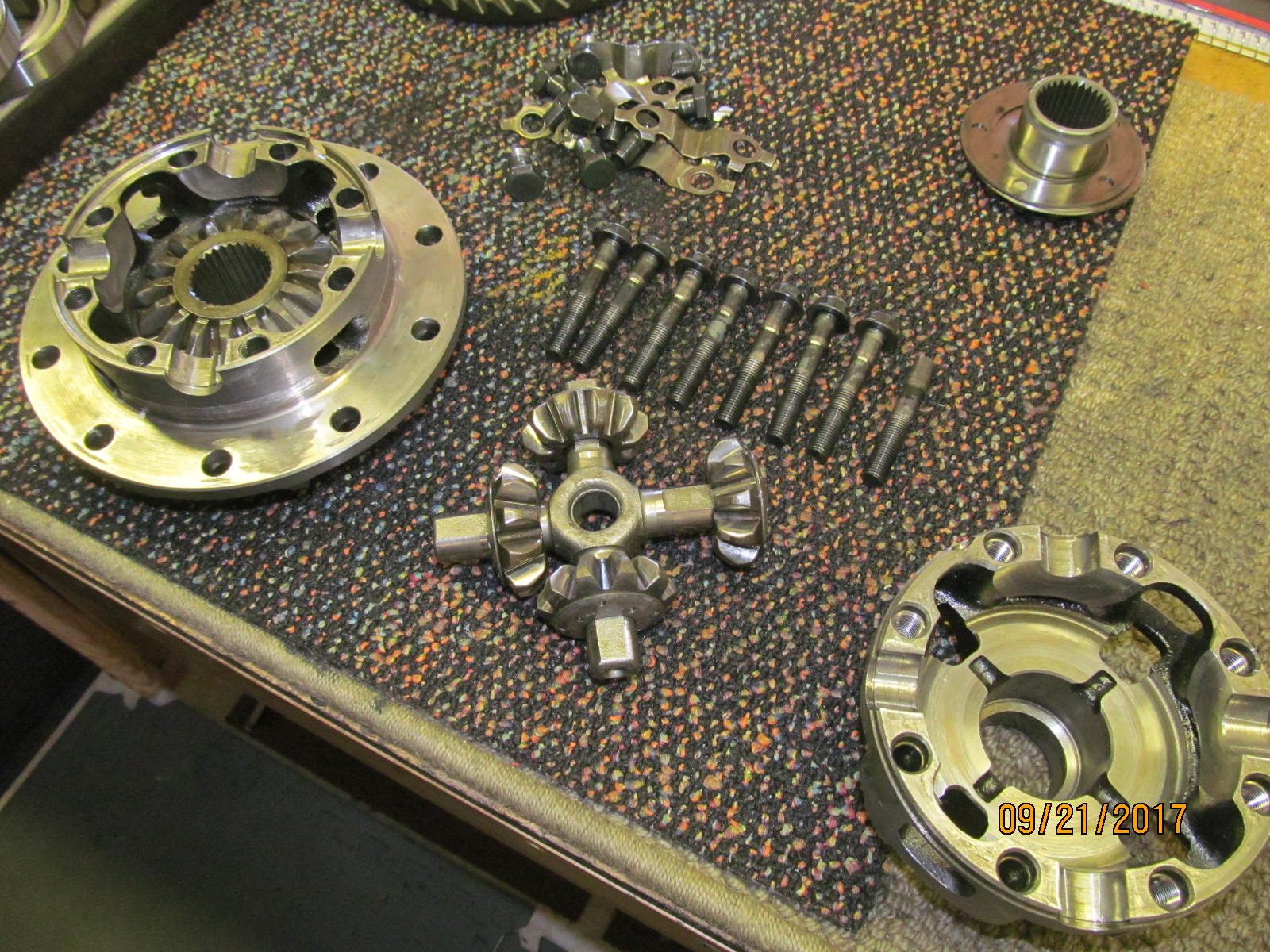 Where is Sherlock when you need him.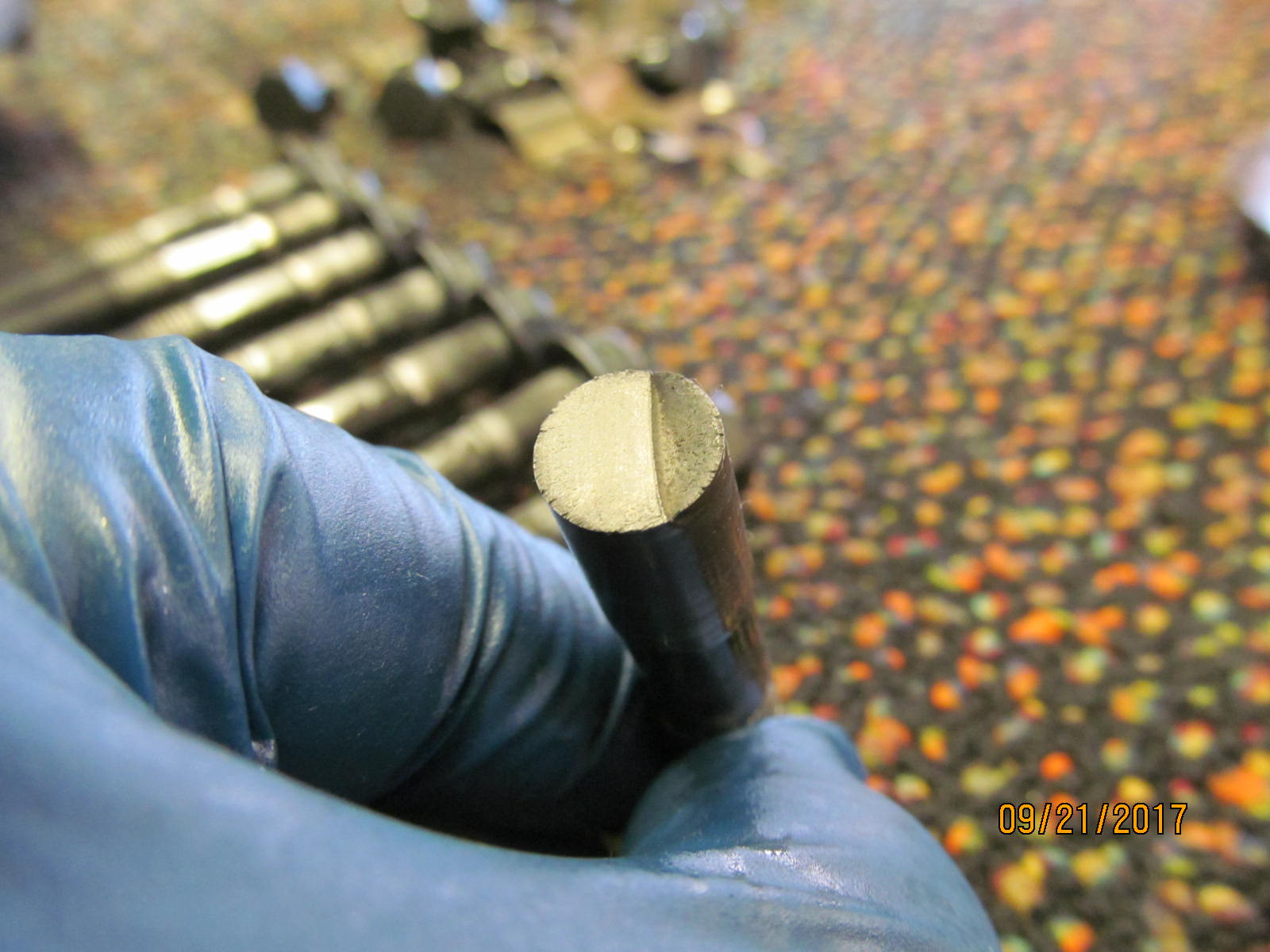 ,,,,,,,,,,,,,,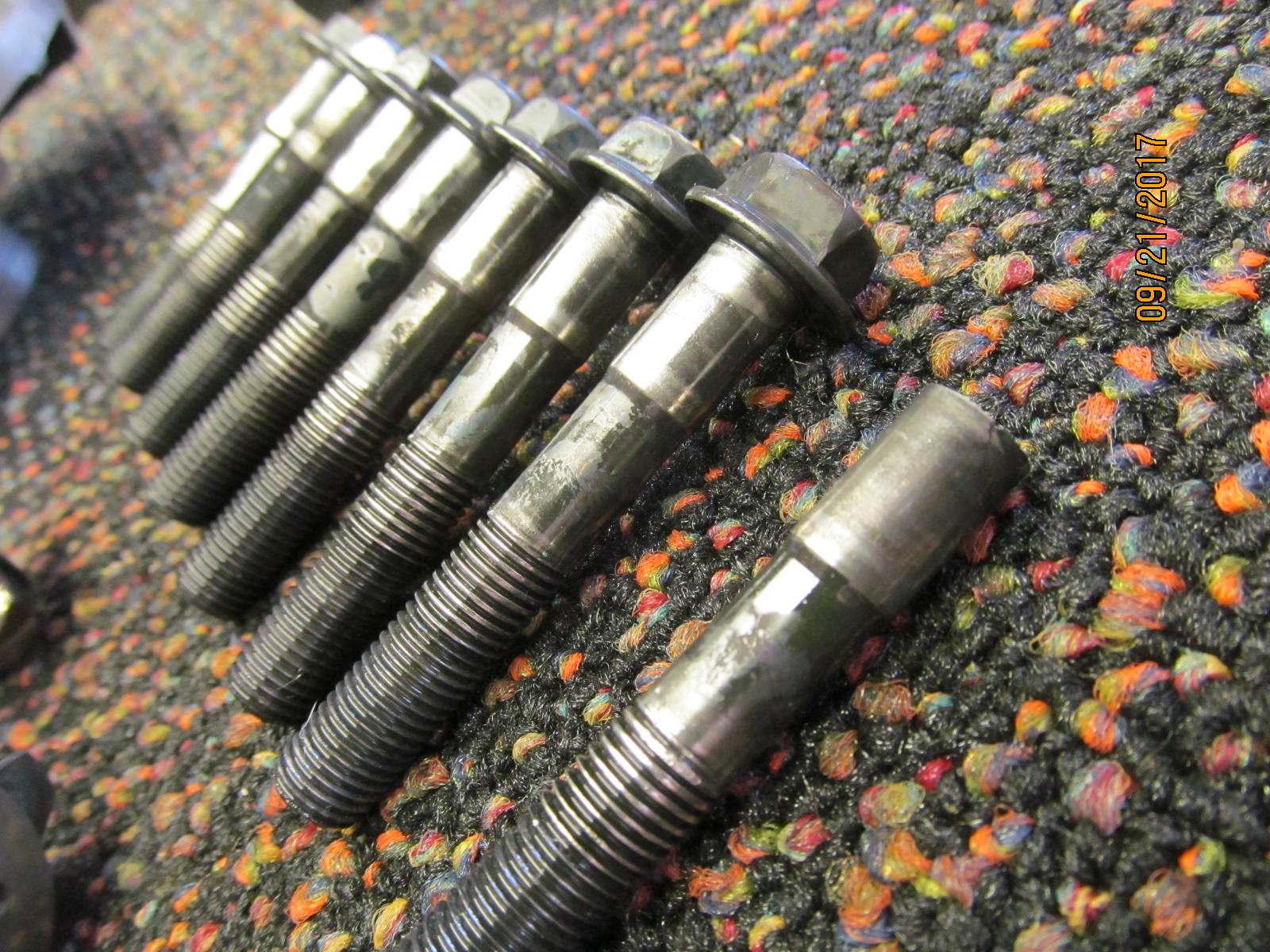 ,,,,,,,,,,,,,,,,,,,,,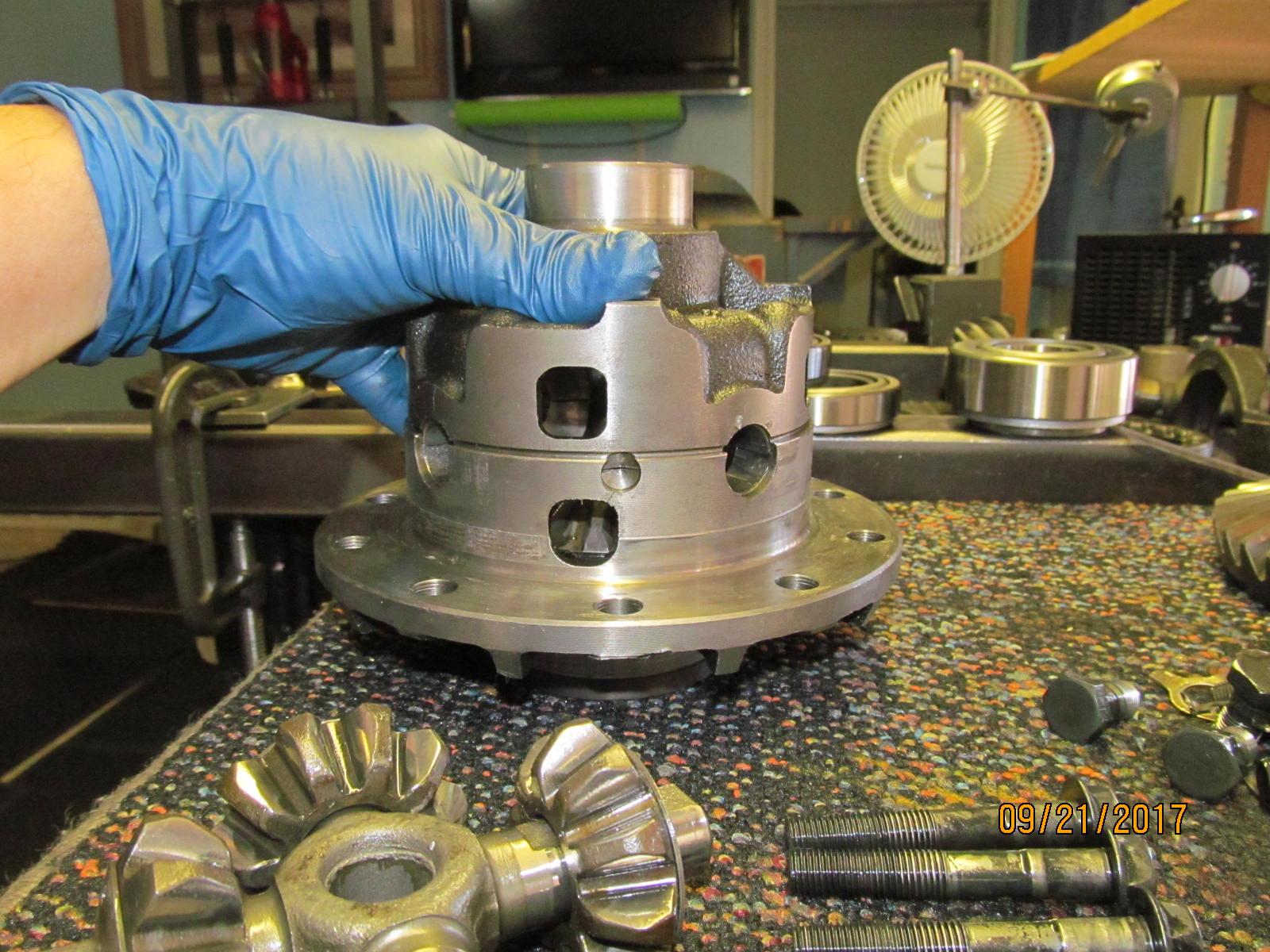 The case halves are distorted....it wobbles back and forth a little. Totally unusable.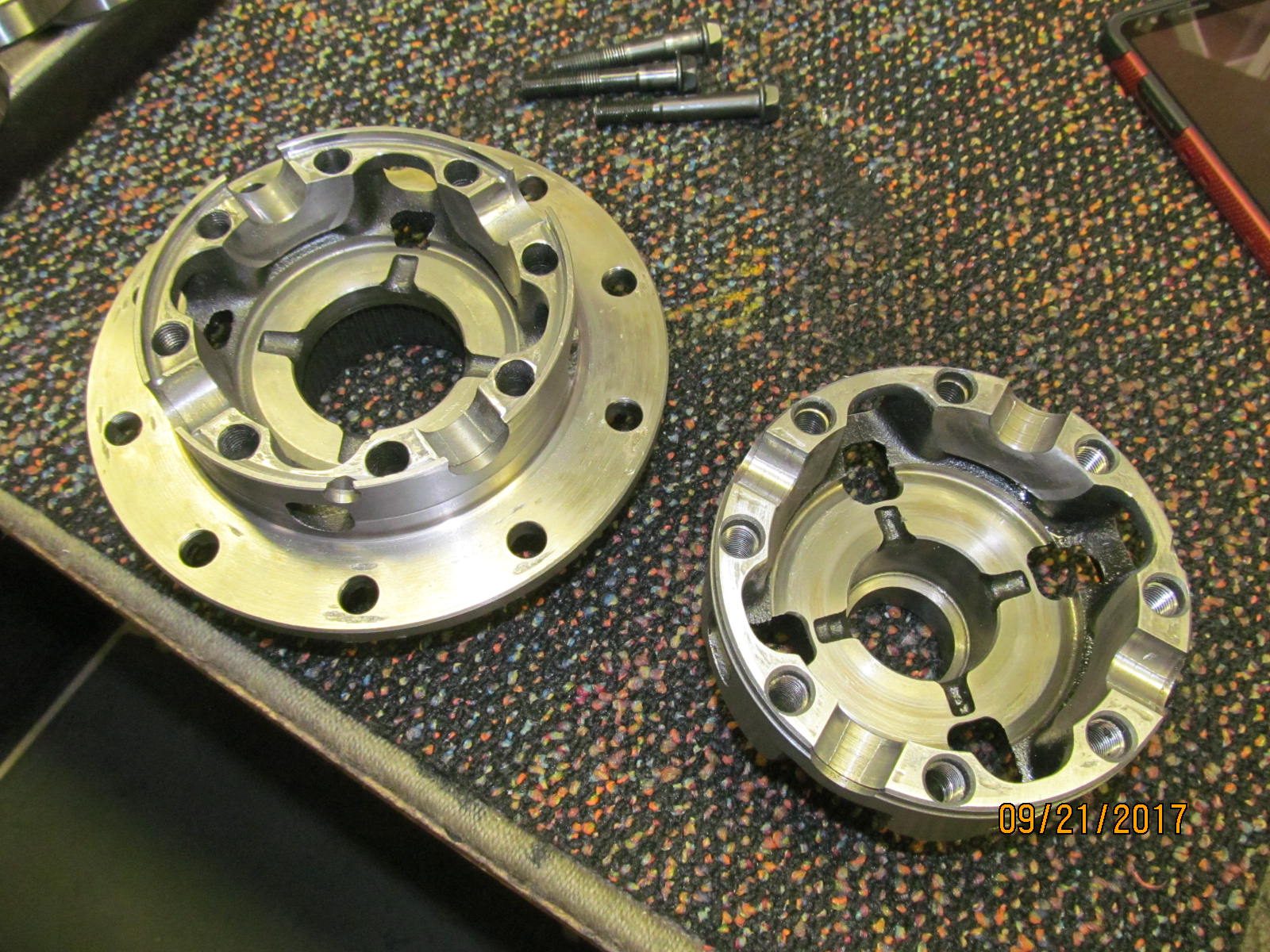 ,,,,,,,,,,,,,,,,,,,,,,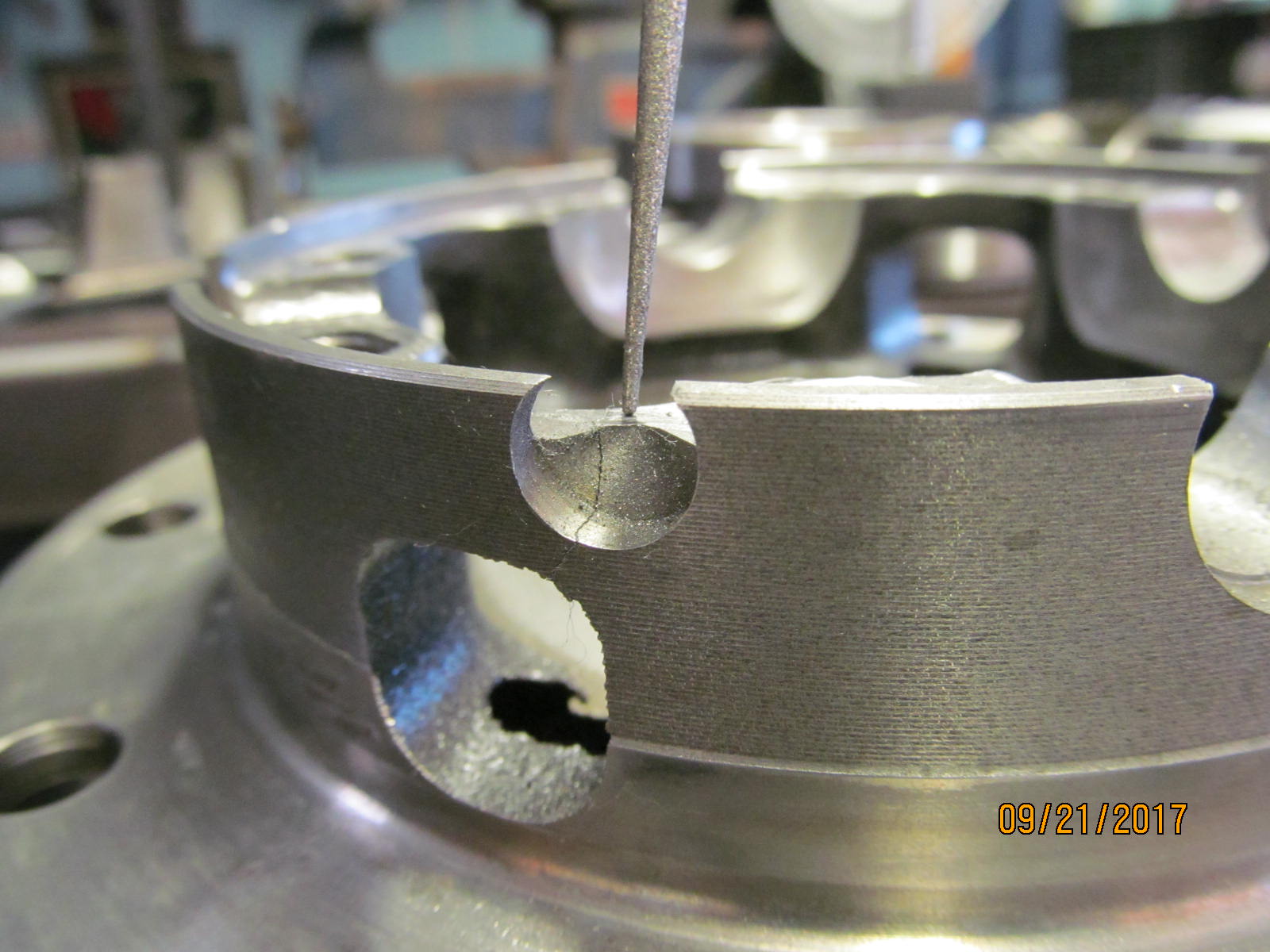 Cracks.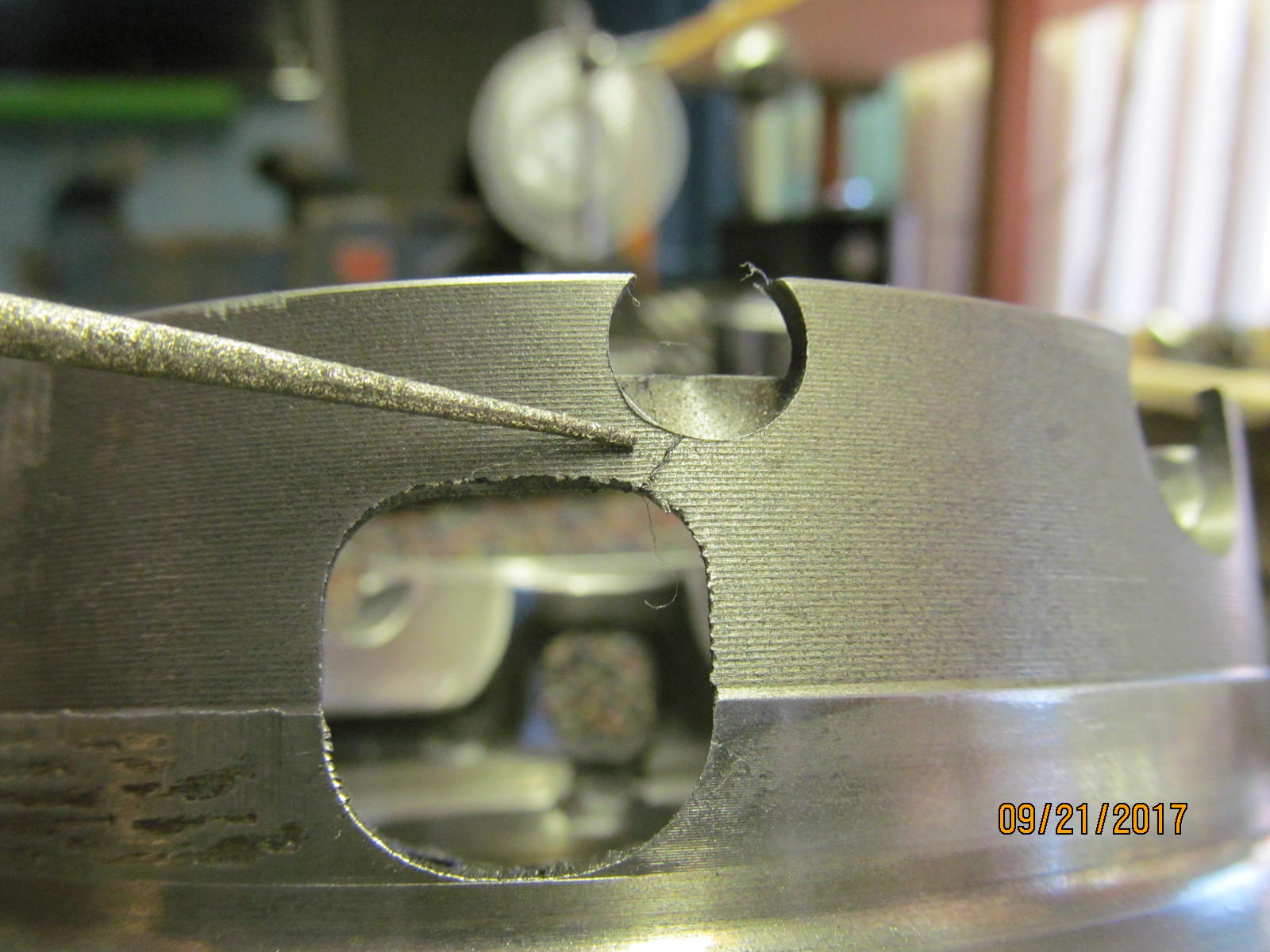 Same crack....different angle. The center case is junk.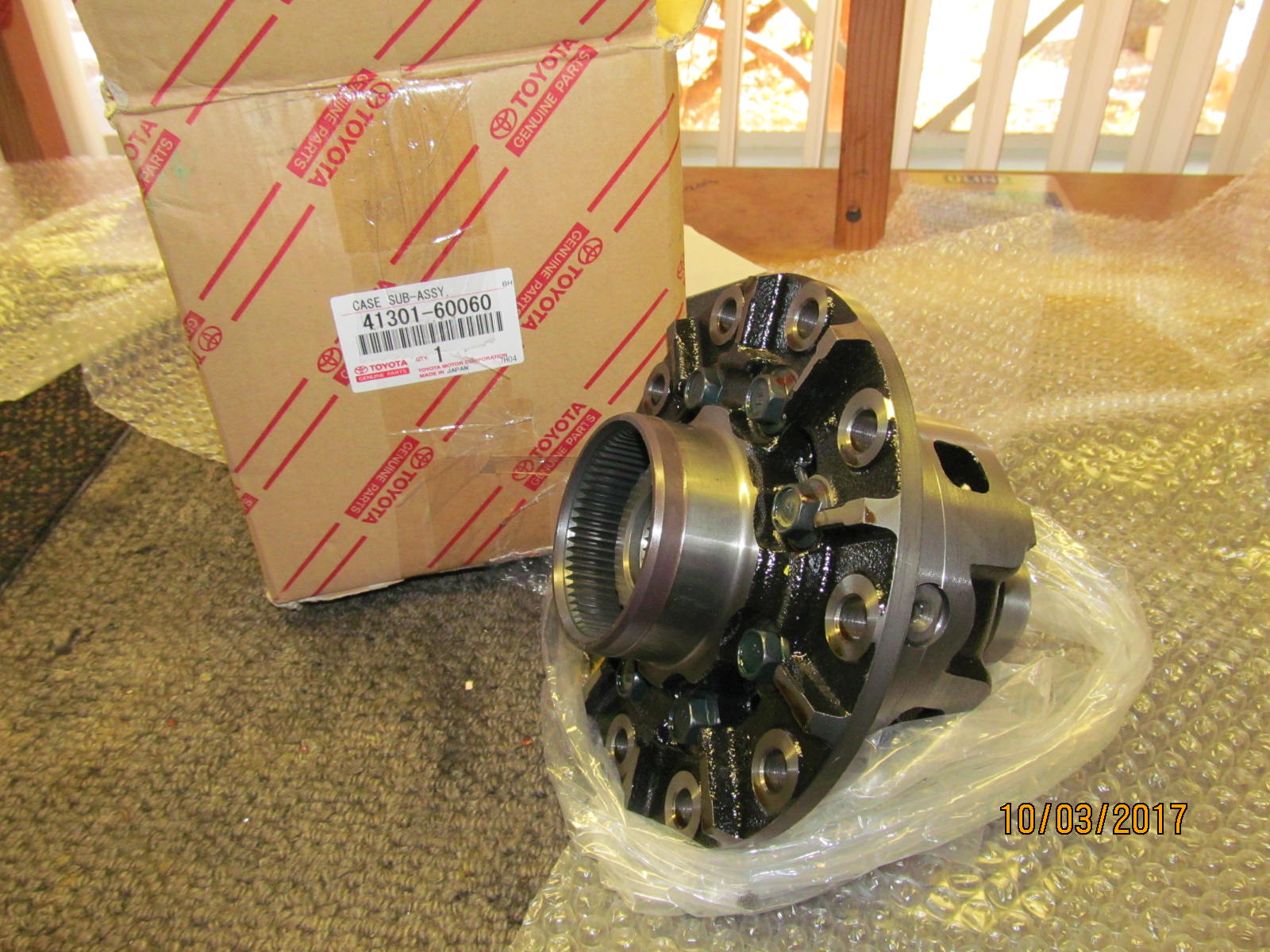 Jason found a deal on Ebay for the whole elocker case....loaded with the spiders and side gears for only 550.
I have only heard of 2 other occurrences like this...one was with one of my customers a couple years ago....
and the other was from someone that called me up with the same loose bolts.
Case sub-assy 41301-60060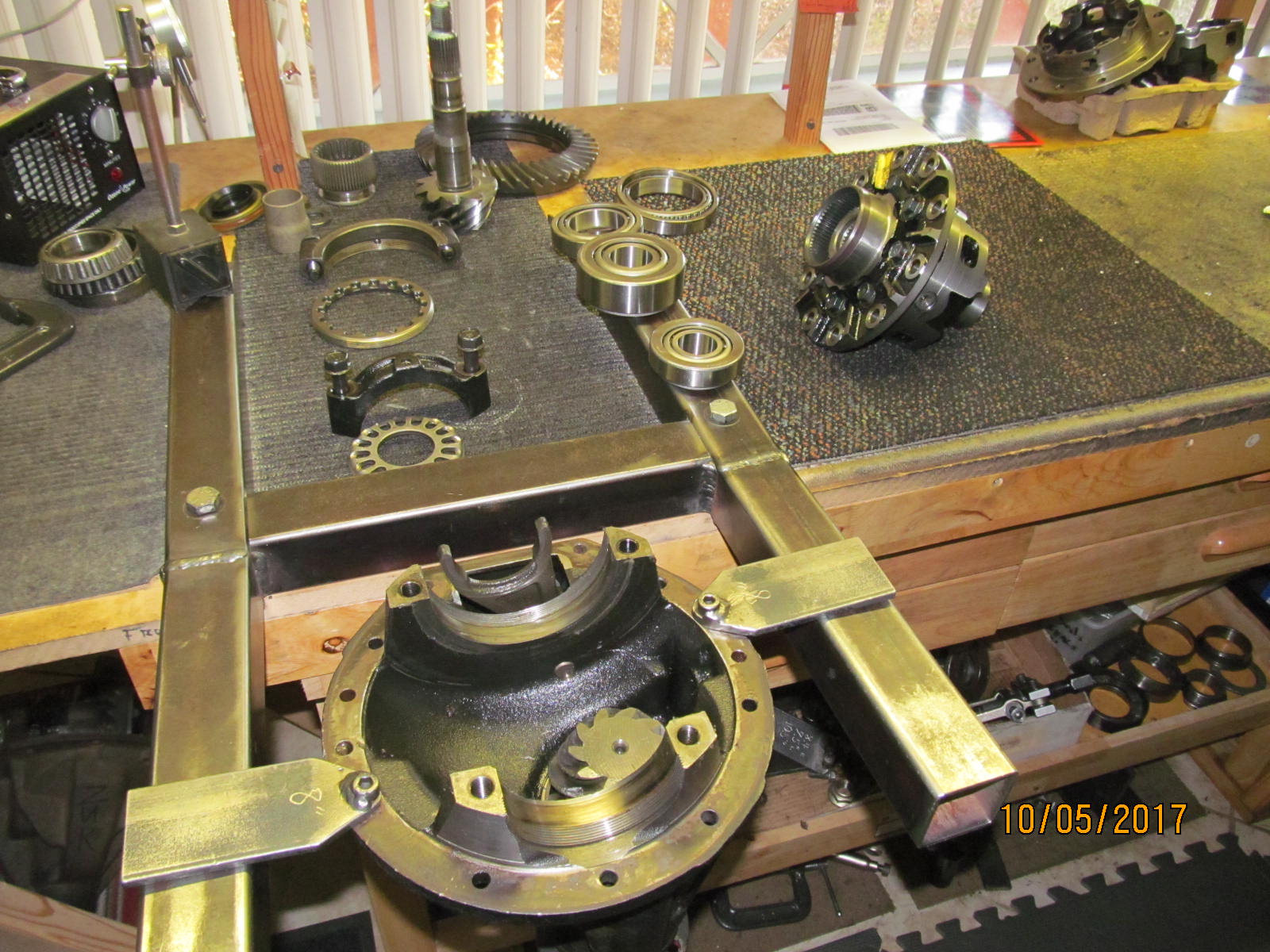 A good 410 ring/pinion gear set was found for Jason (shown at top of pic).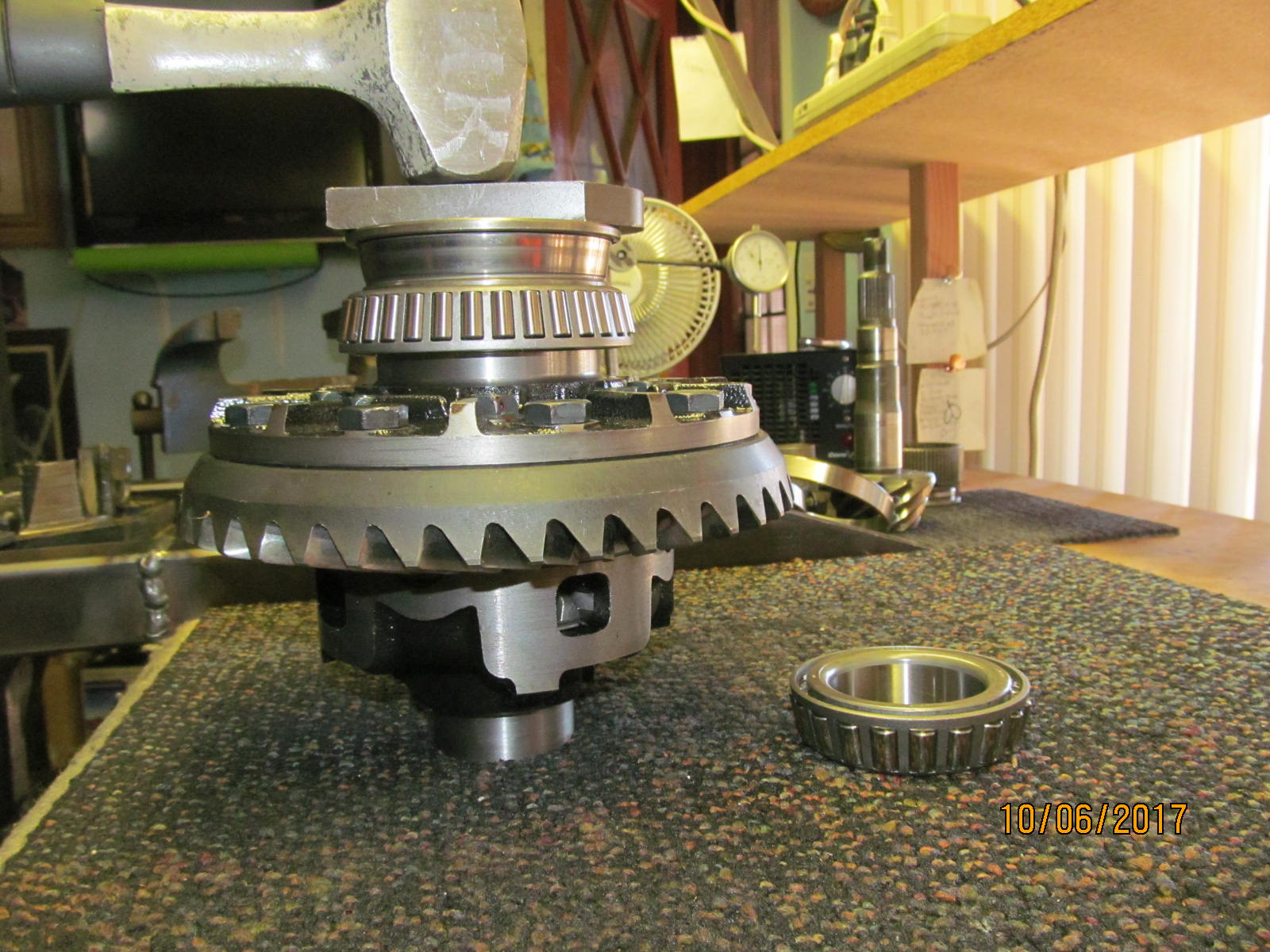 New Koyo carrier bearings are tapped on. The 10 ring gear bolts were tightened to 70 ft/lb with blue loctite.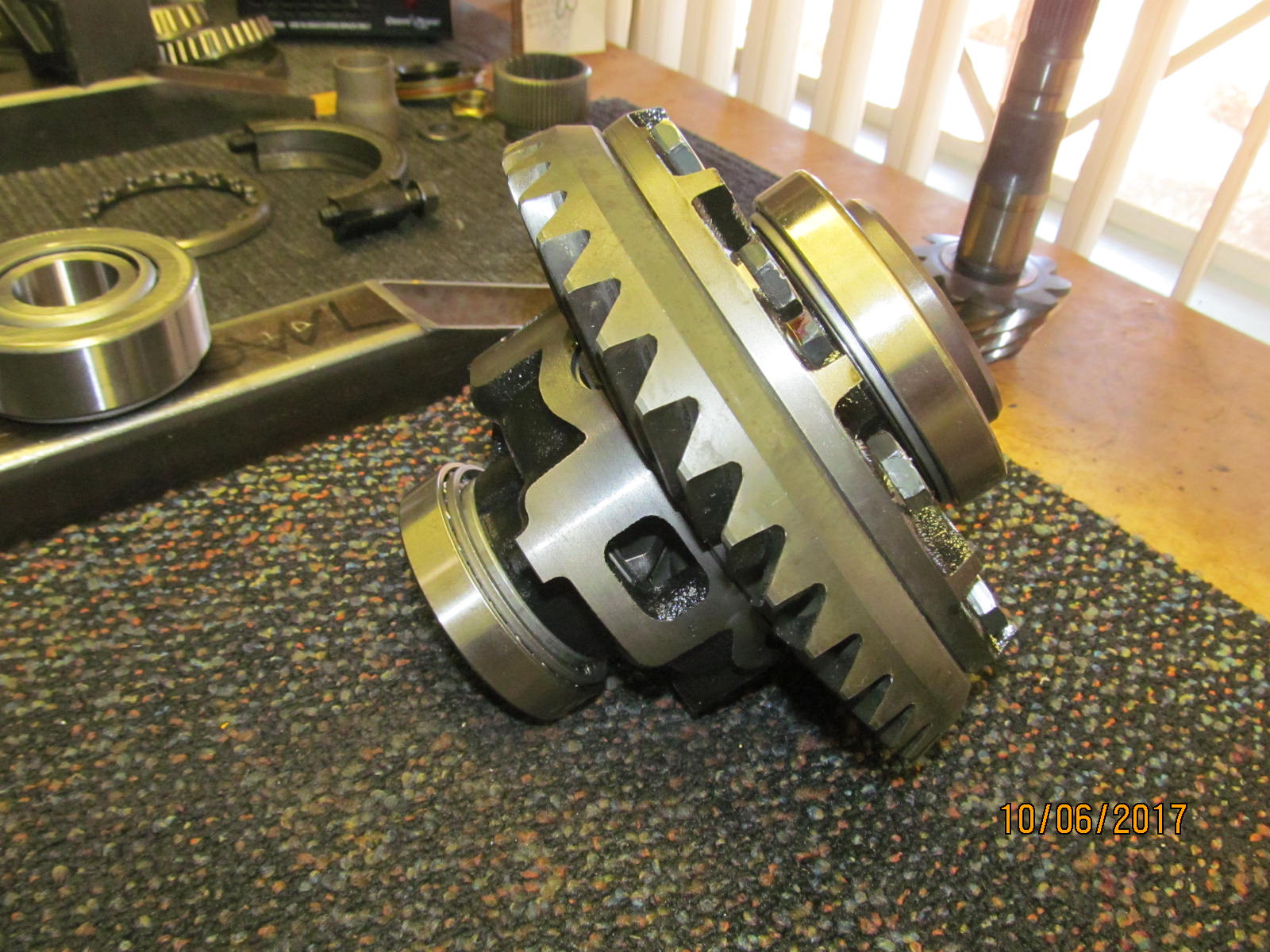 This piece is done.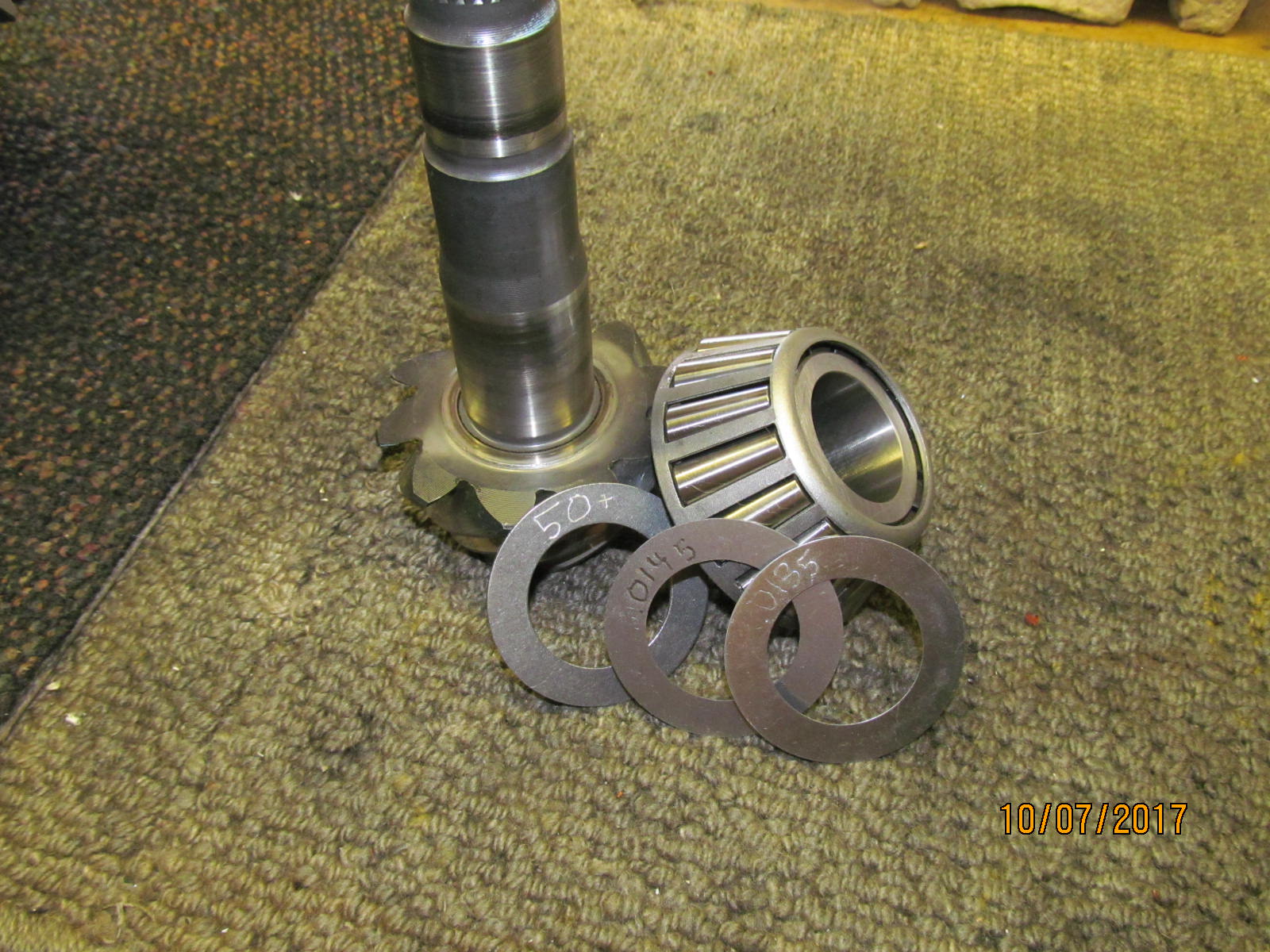 .078" pinion shim with a new bearing.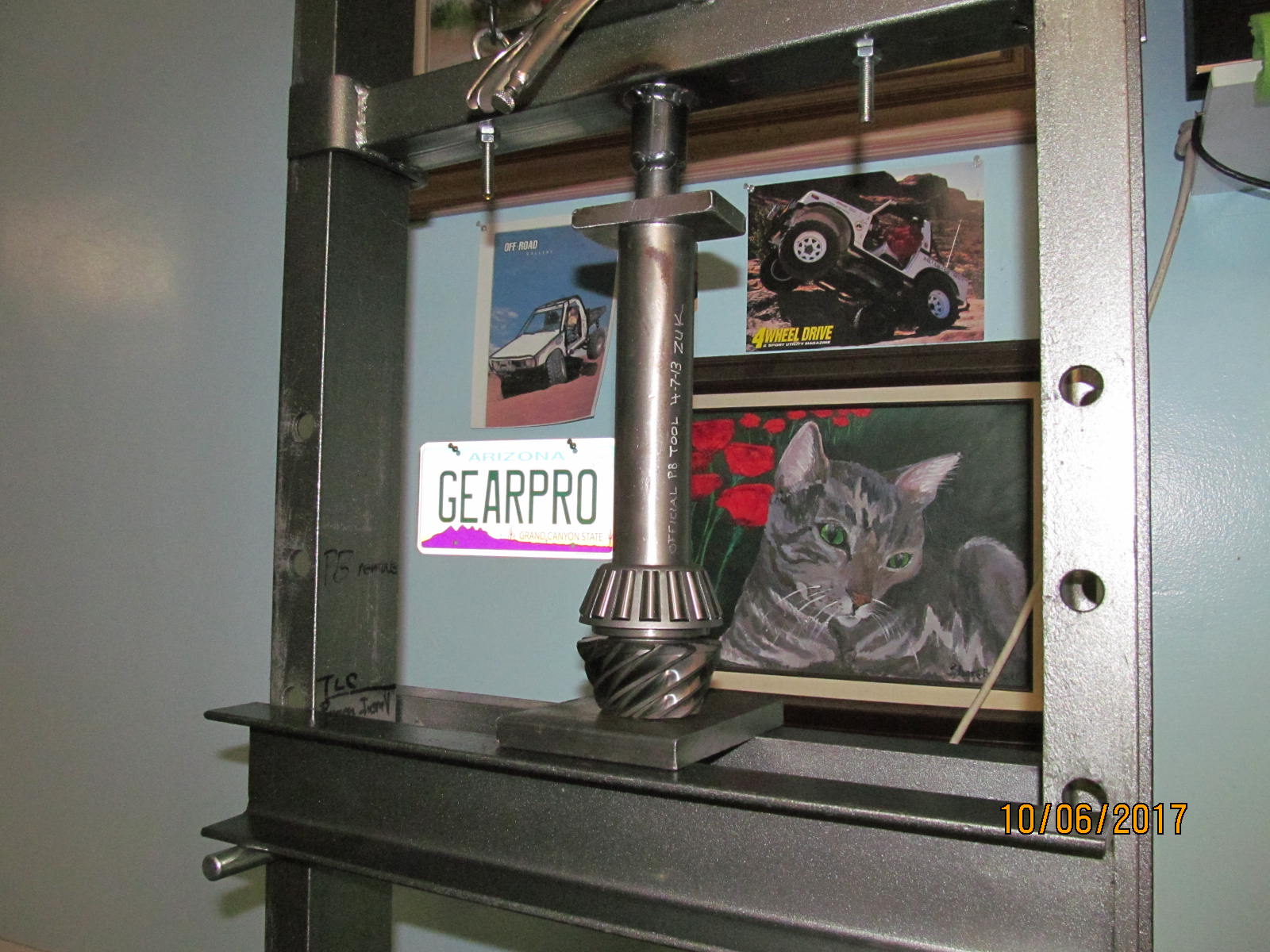 ......................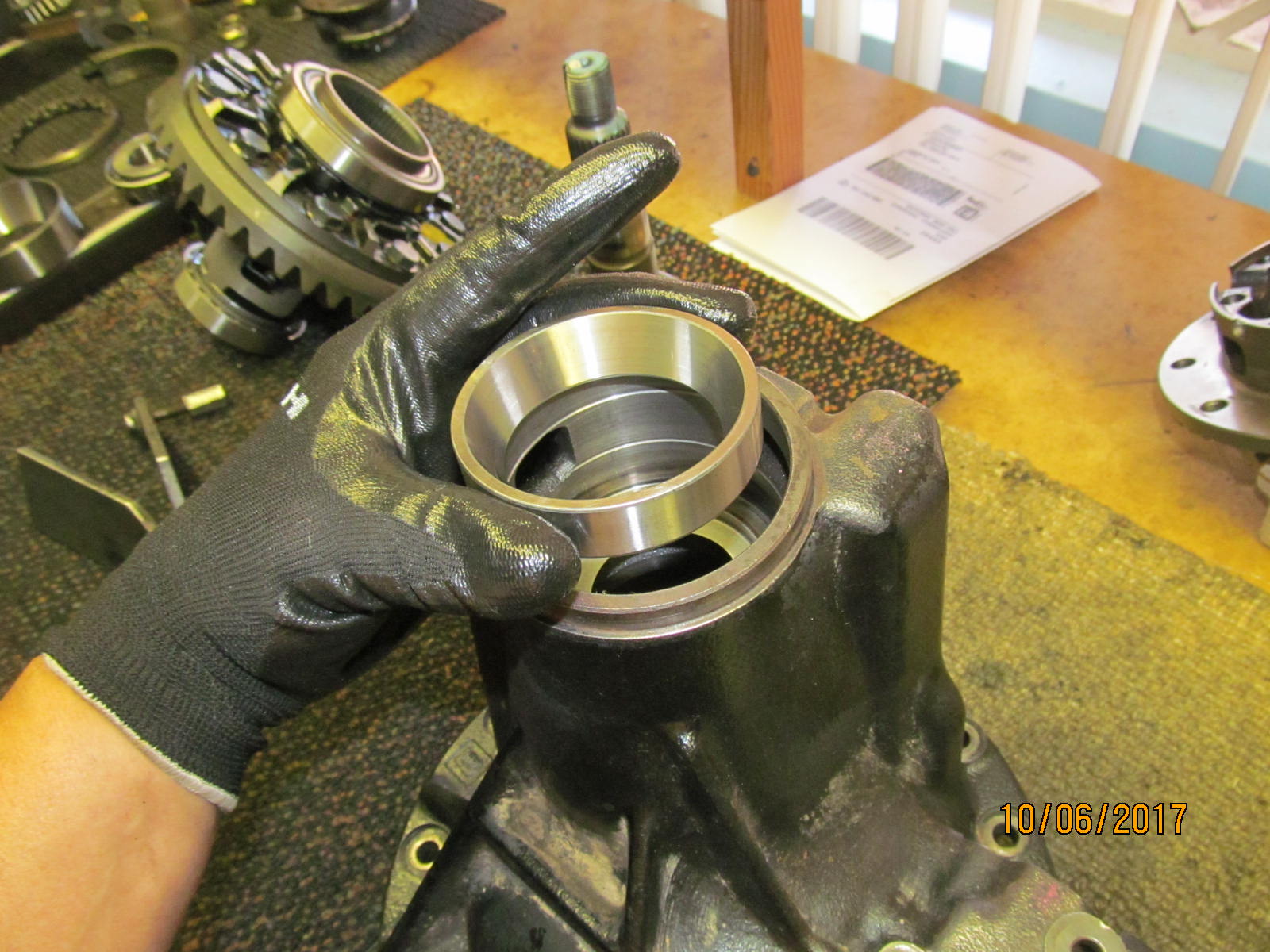 new race.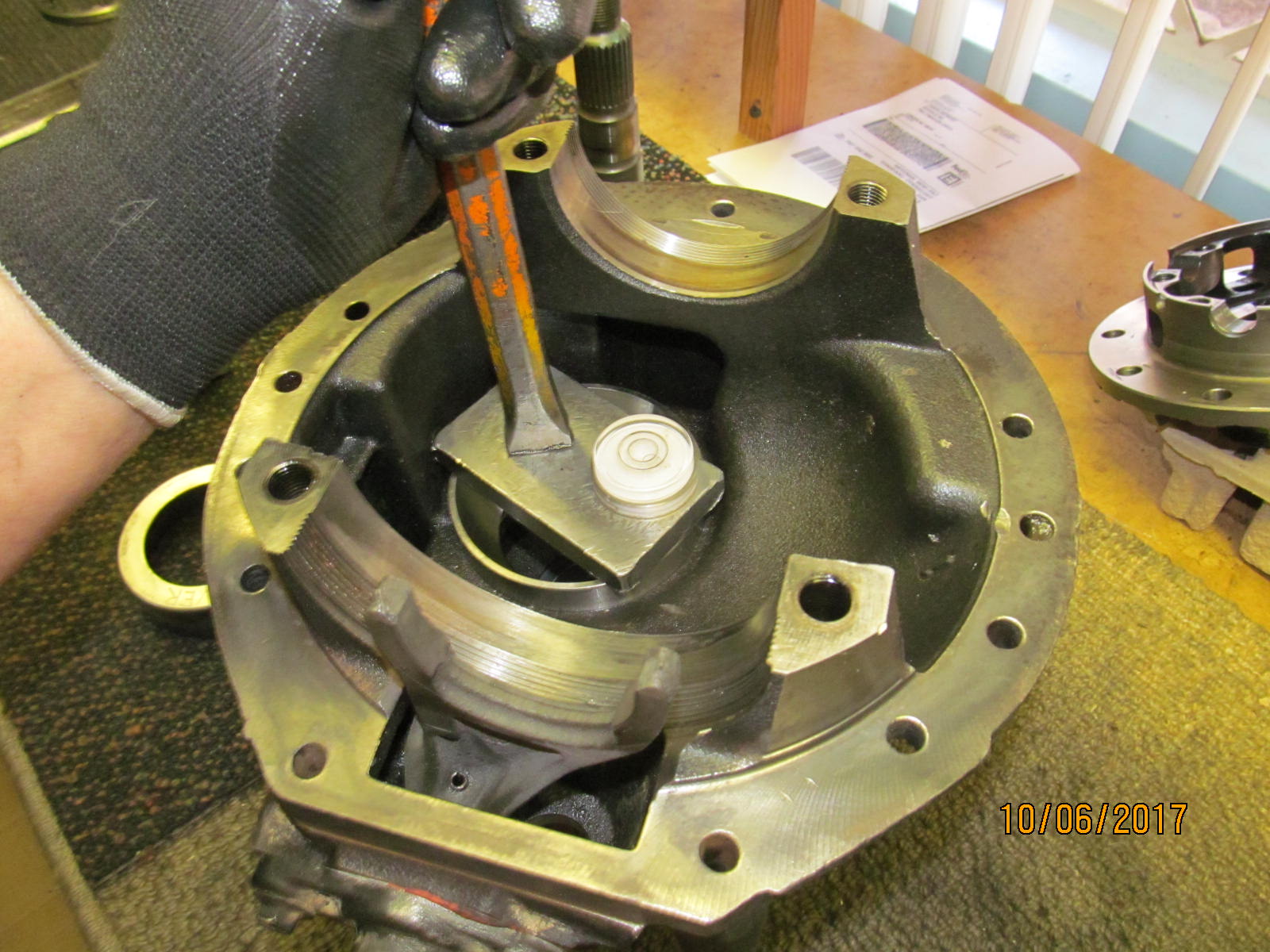 New race here also.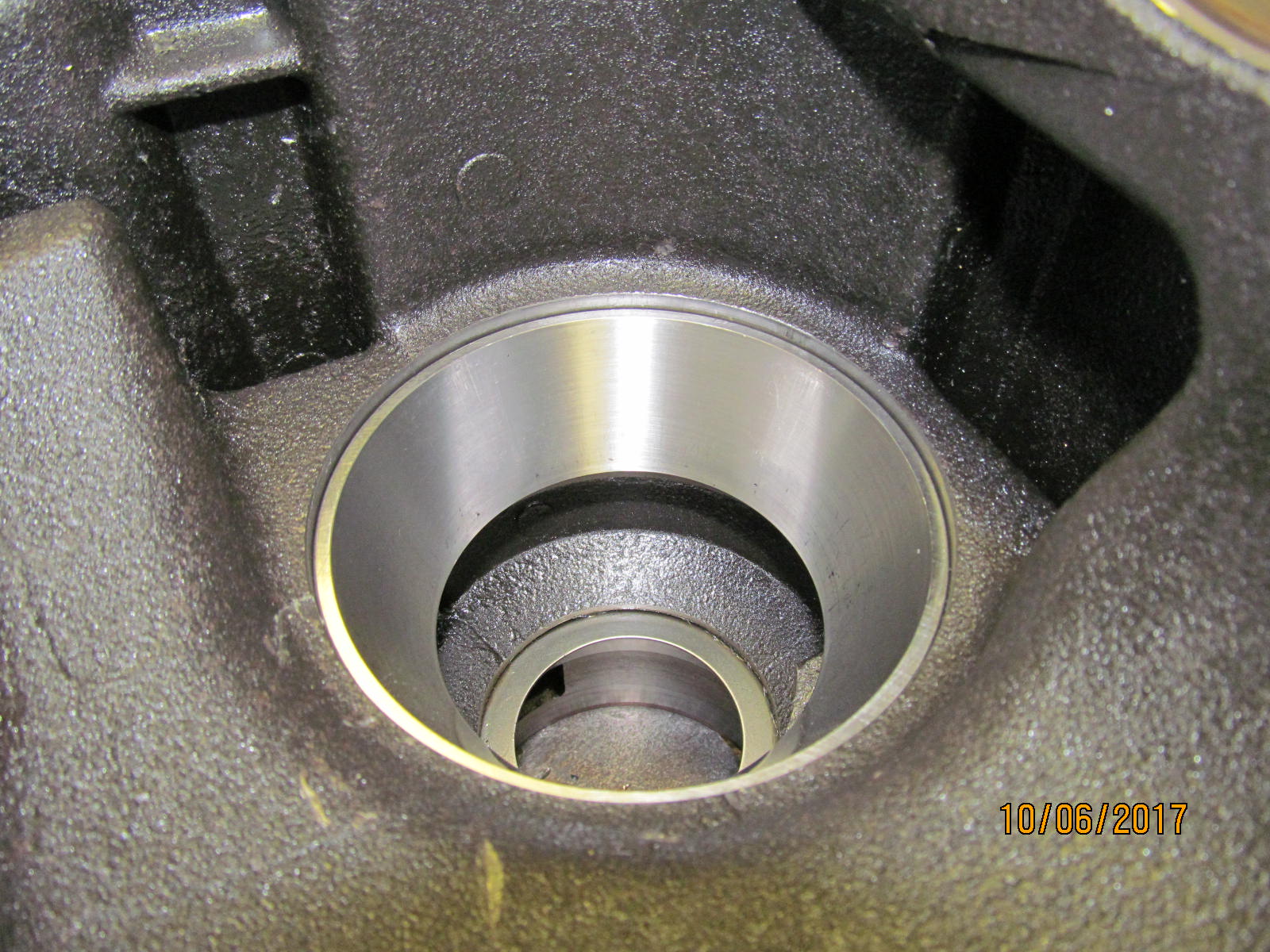 ...................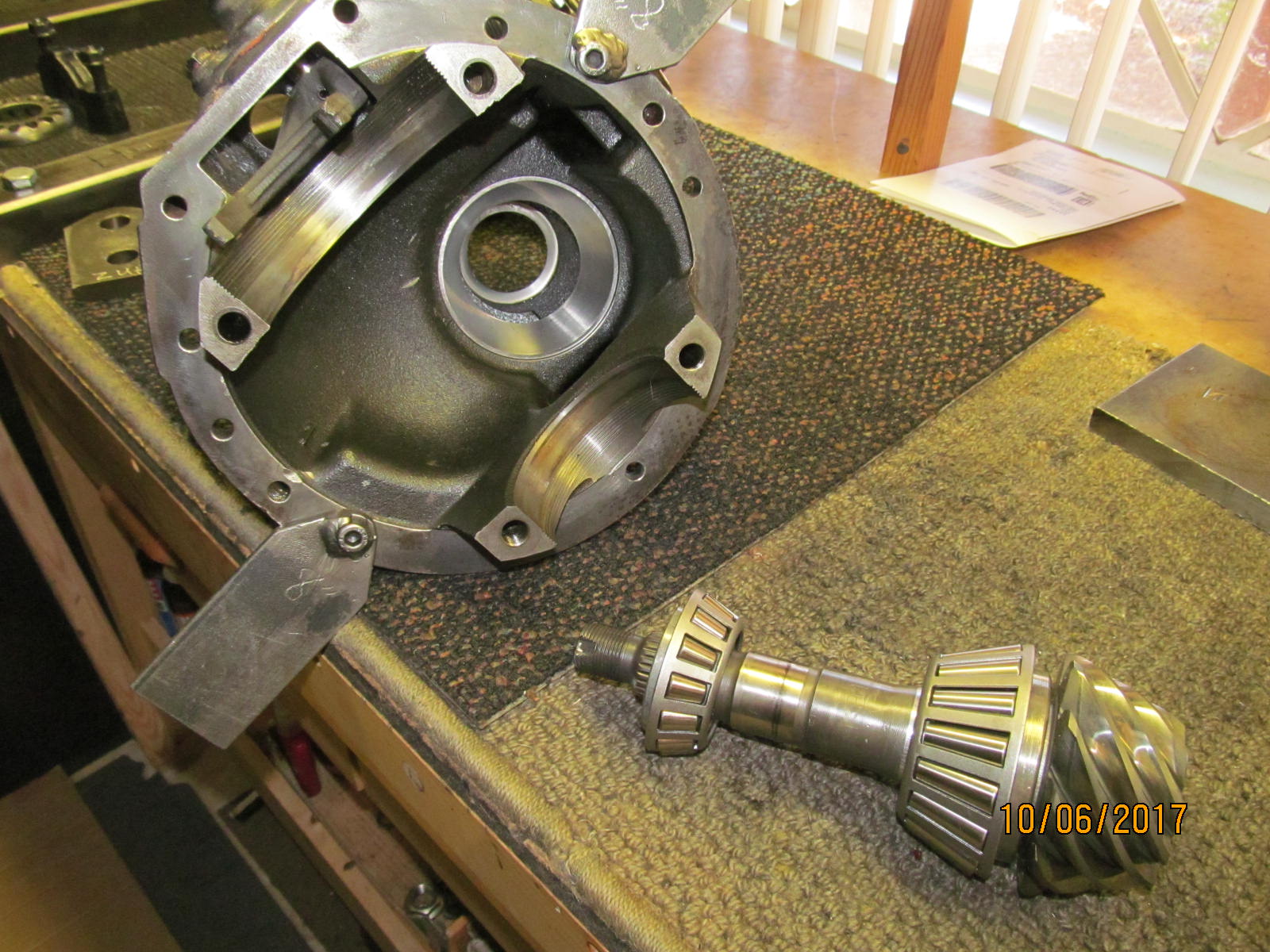 The housing is clean and the new races are installed.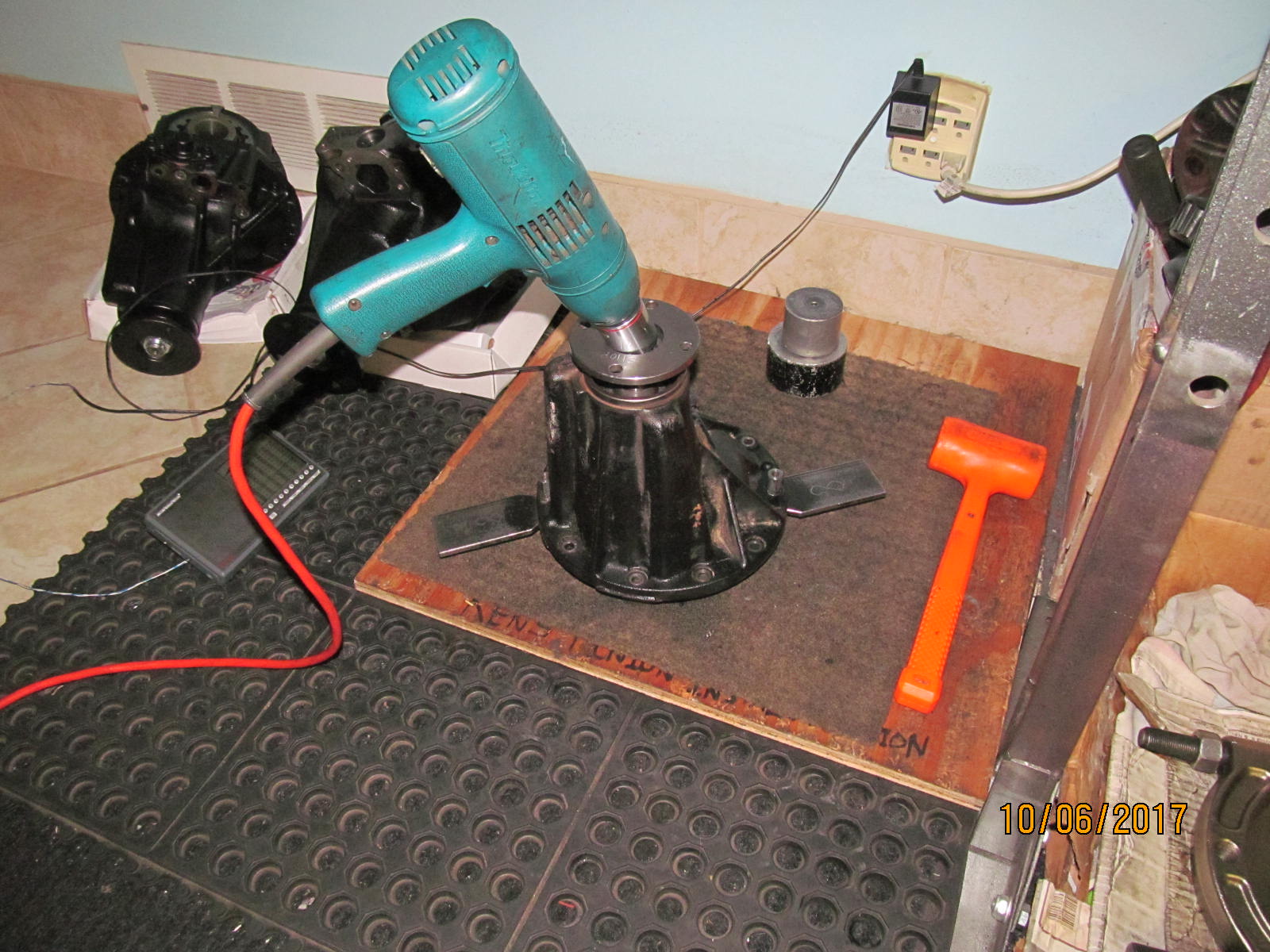 Pinion is installed. Center carrier is also installed(not shown).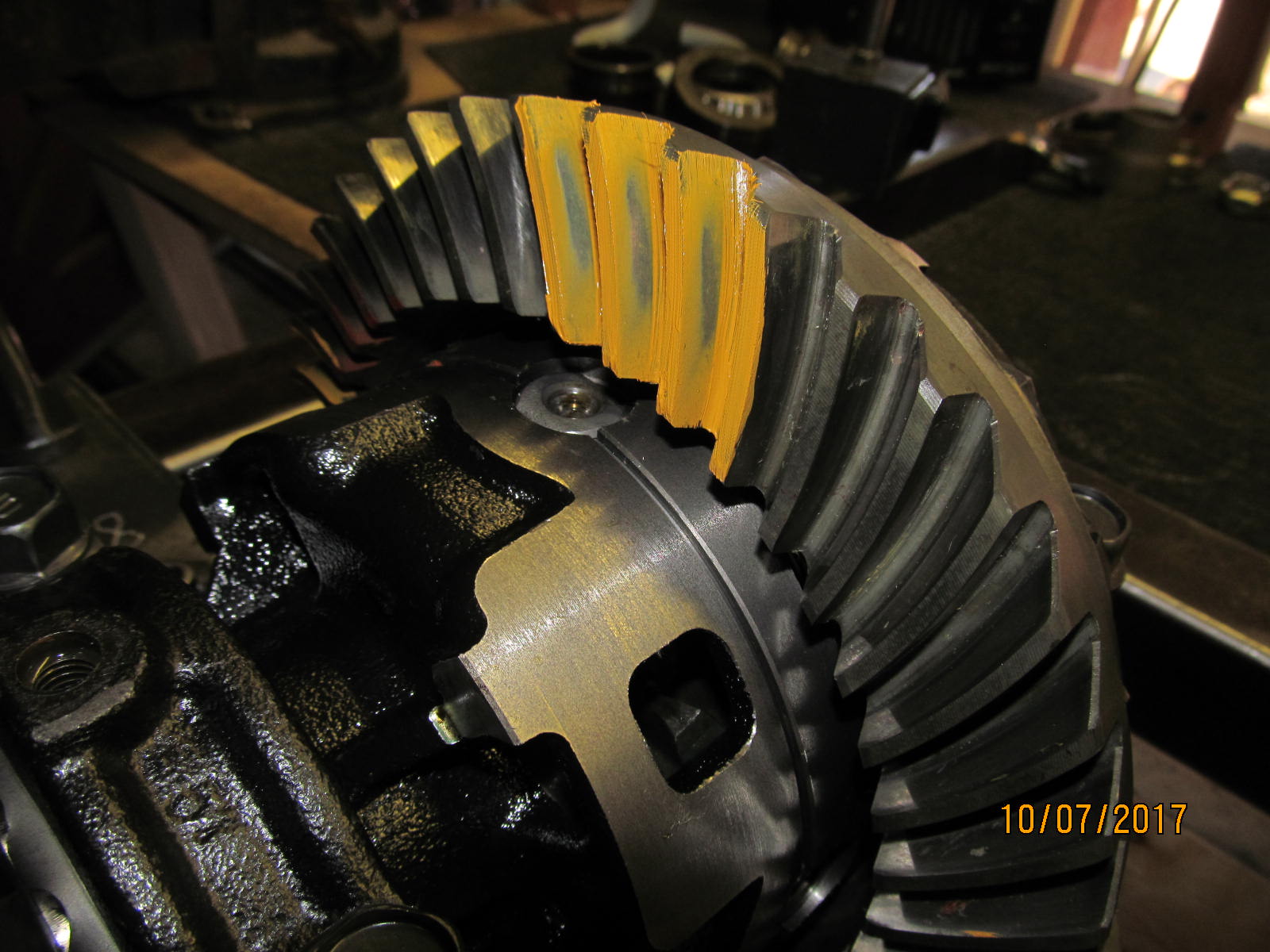 One more paint check. Drive side....nice.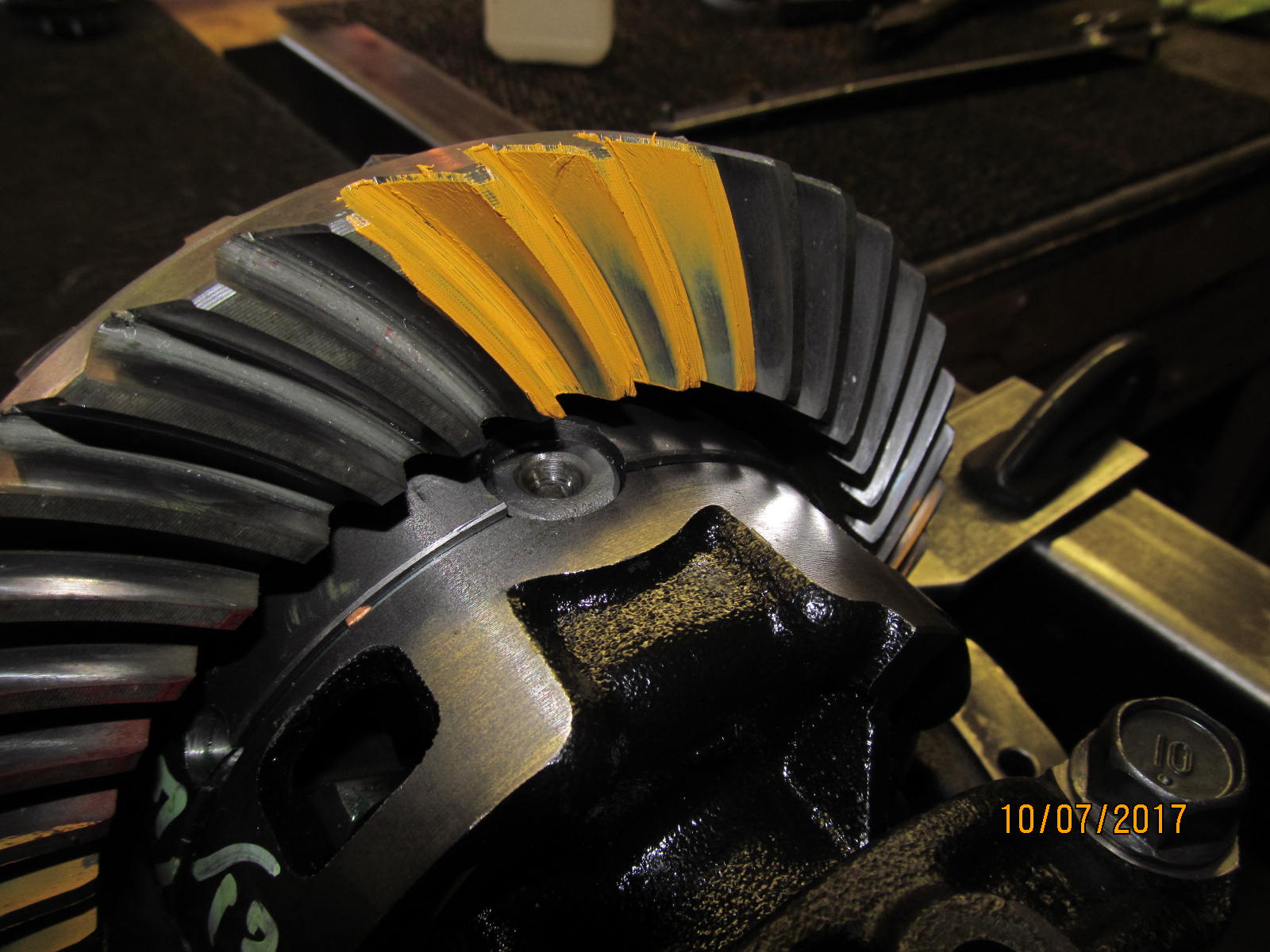 Coast....a bit heavy on the toe but good.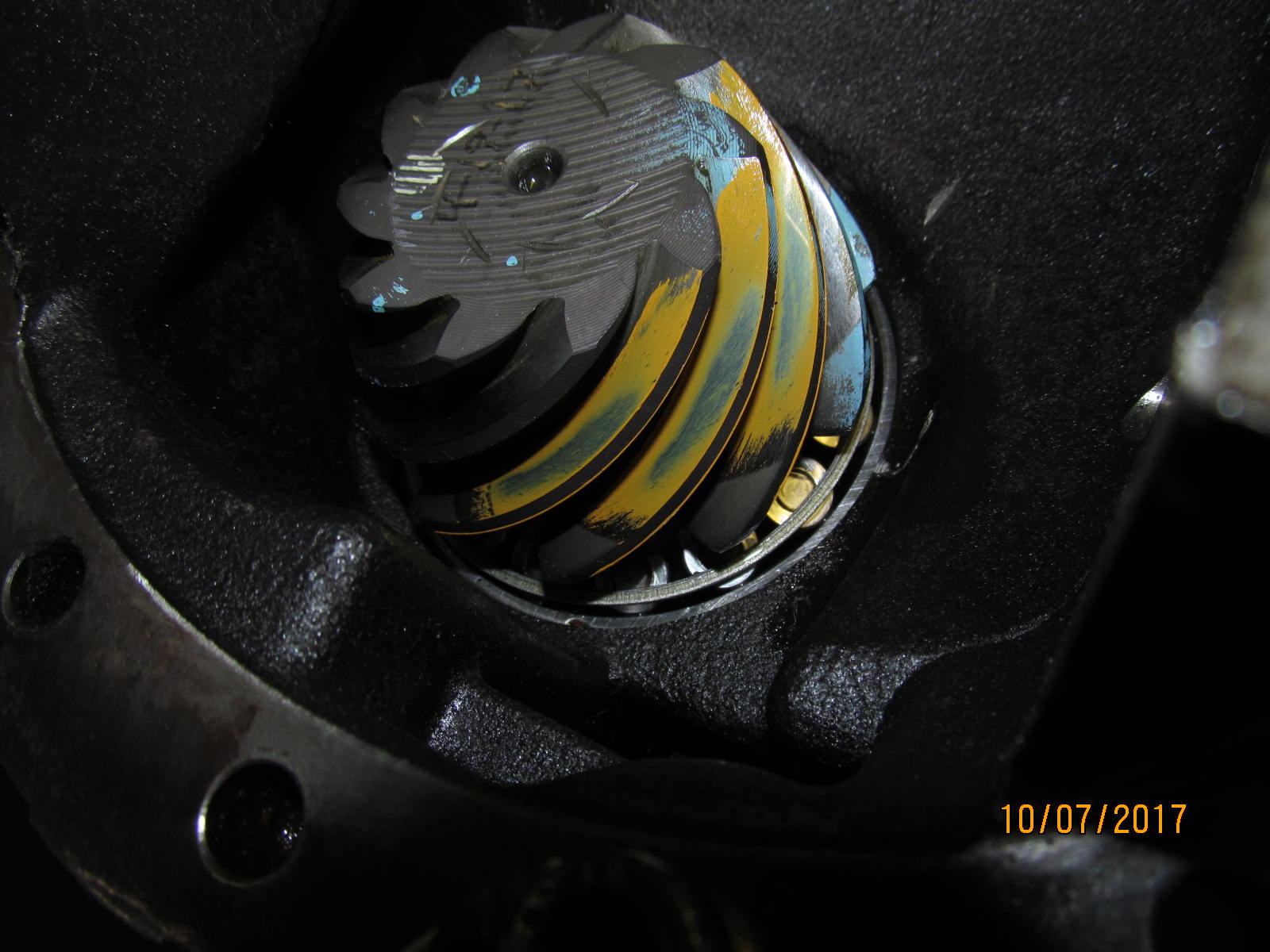 The comet tail is dead smack in the middle.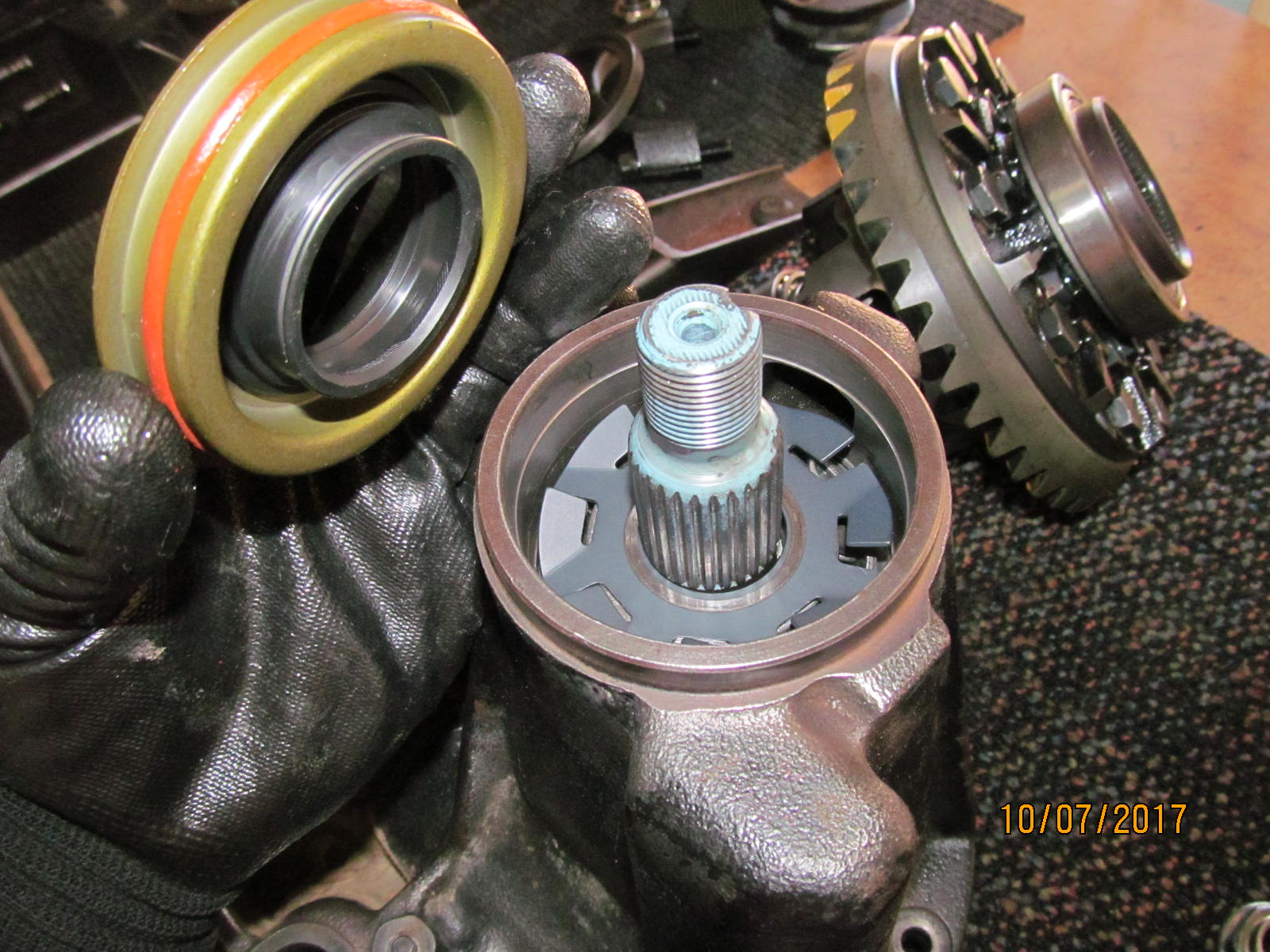 Marlin seal is installed.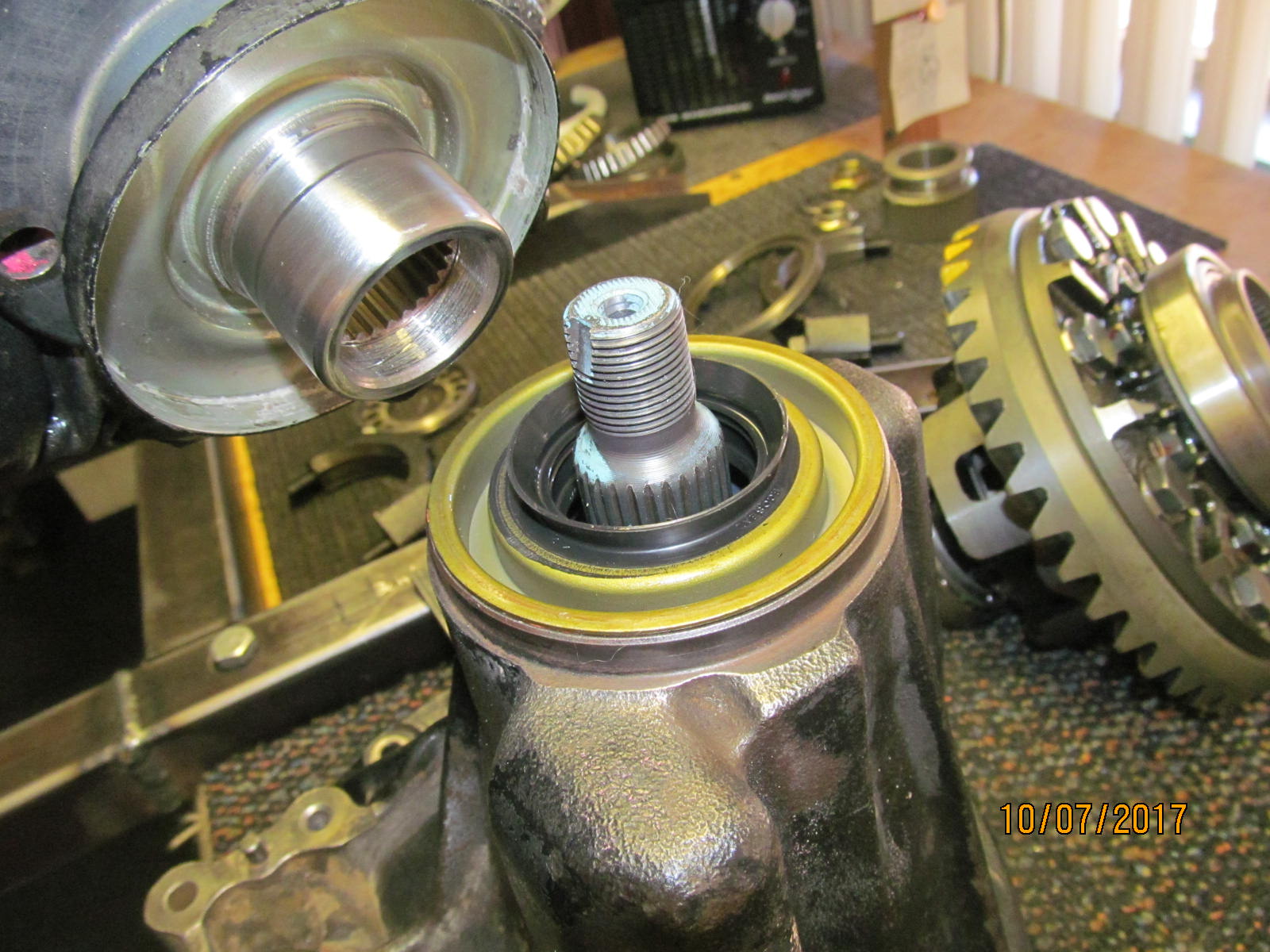 Flange.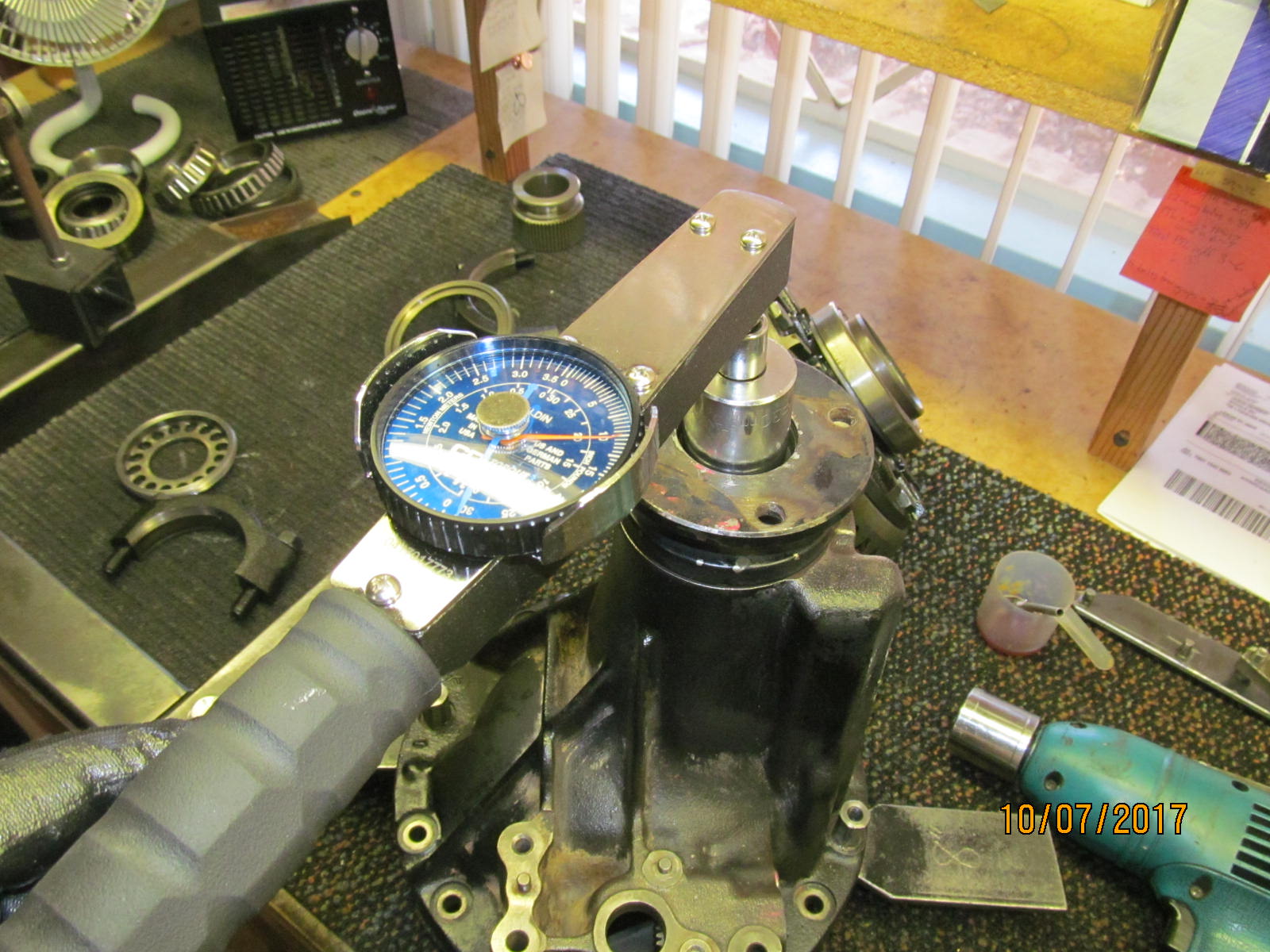 10 in/lb of pinion pre-load.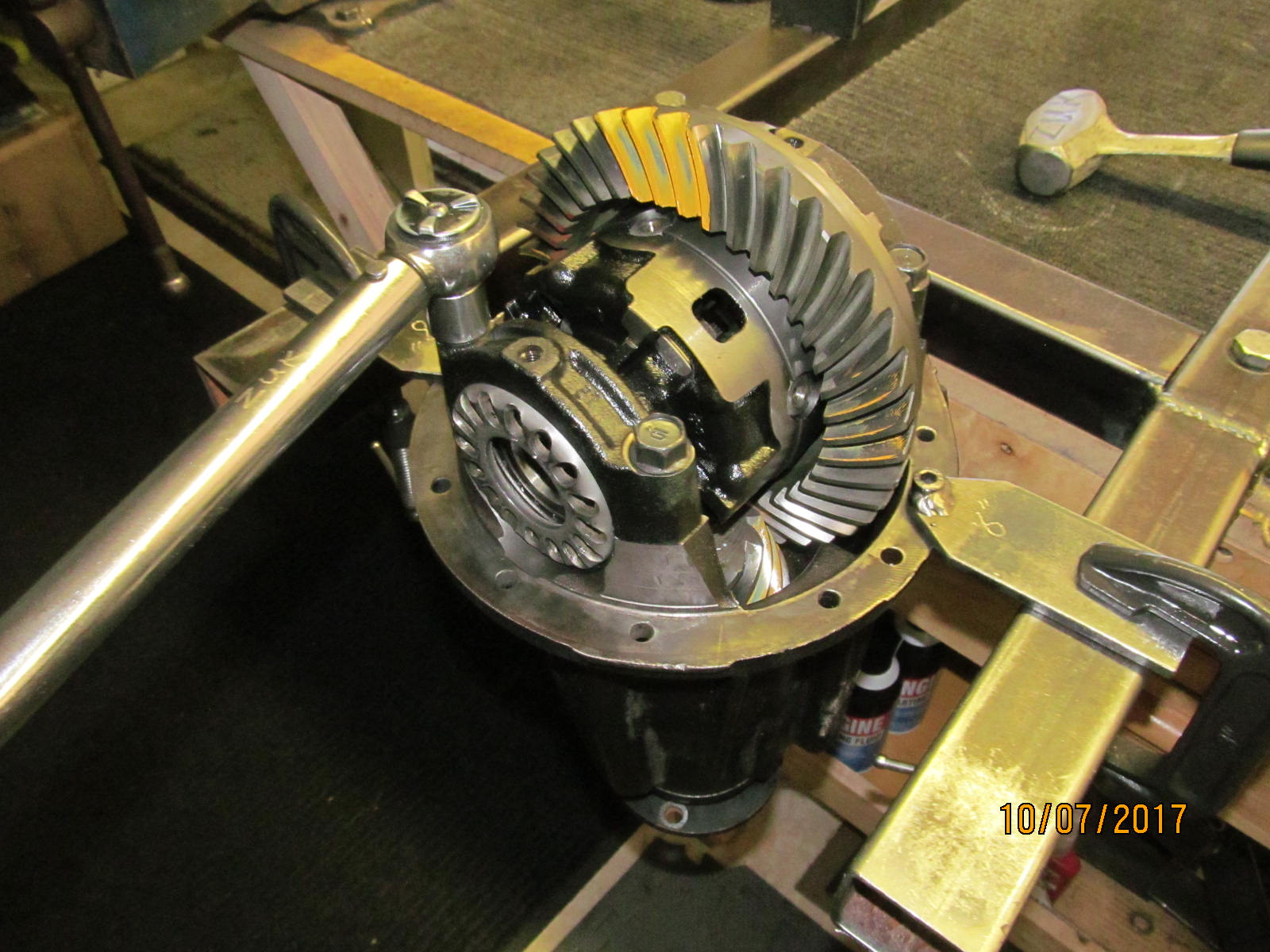 70 ft/lb.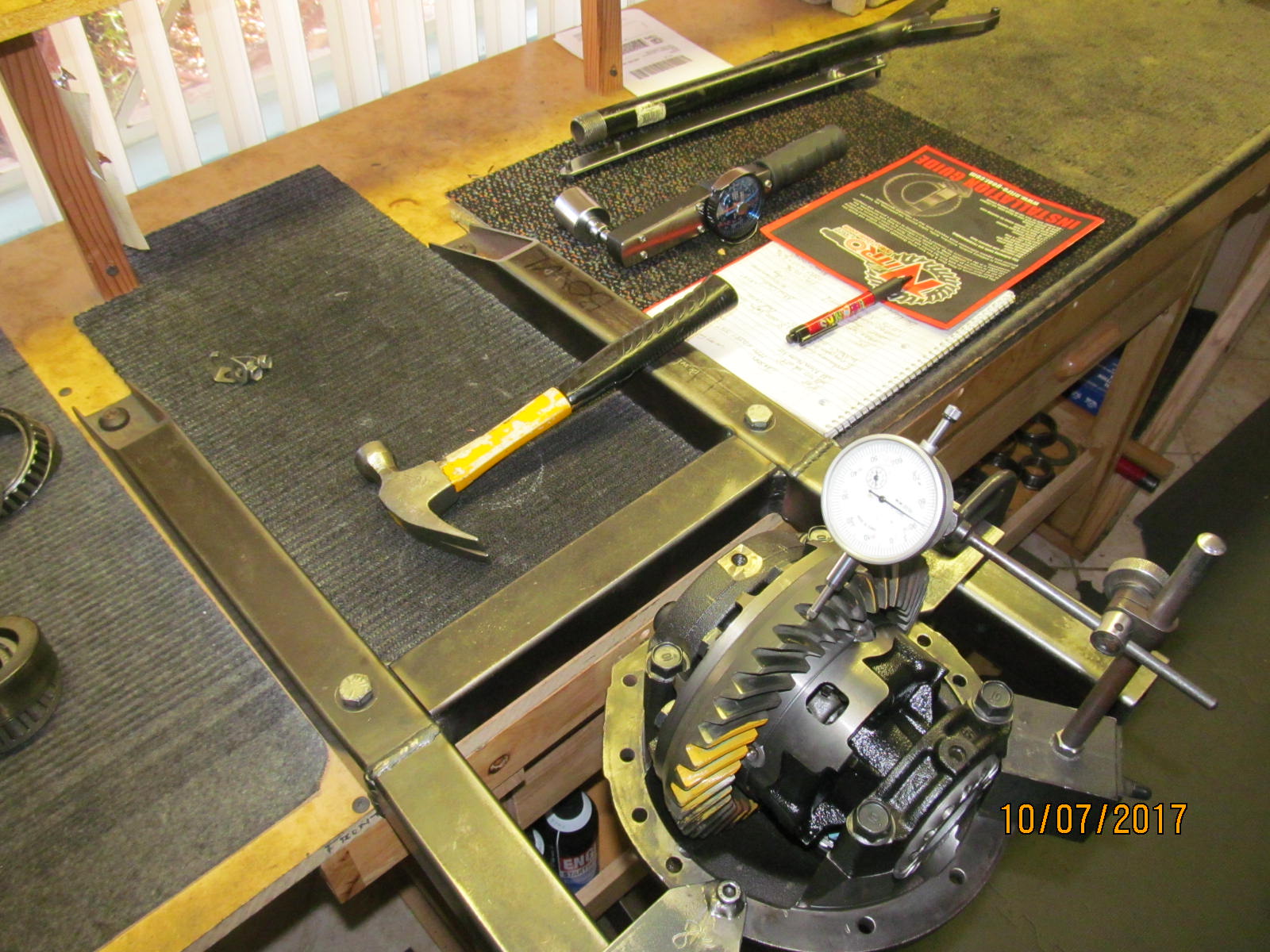 Backlash recorded from every other tooth.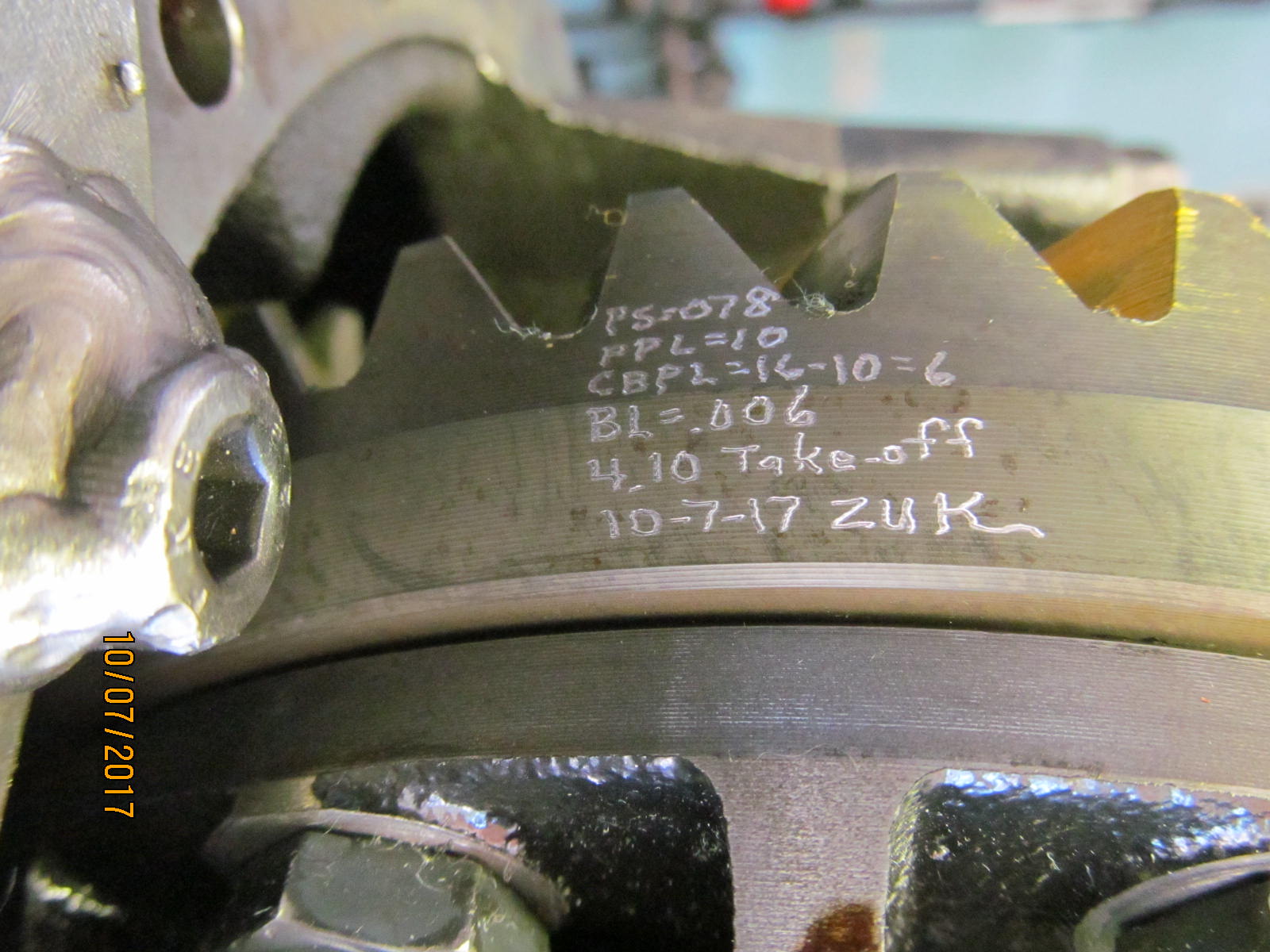 Inscribed data.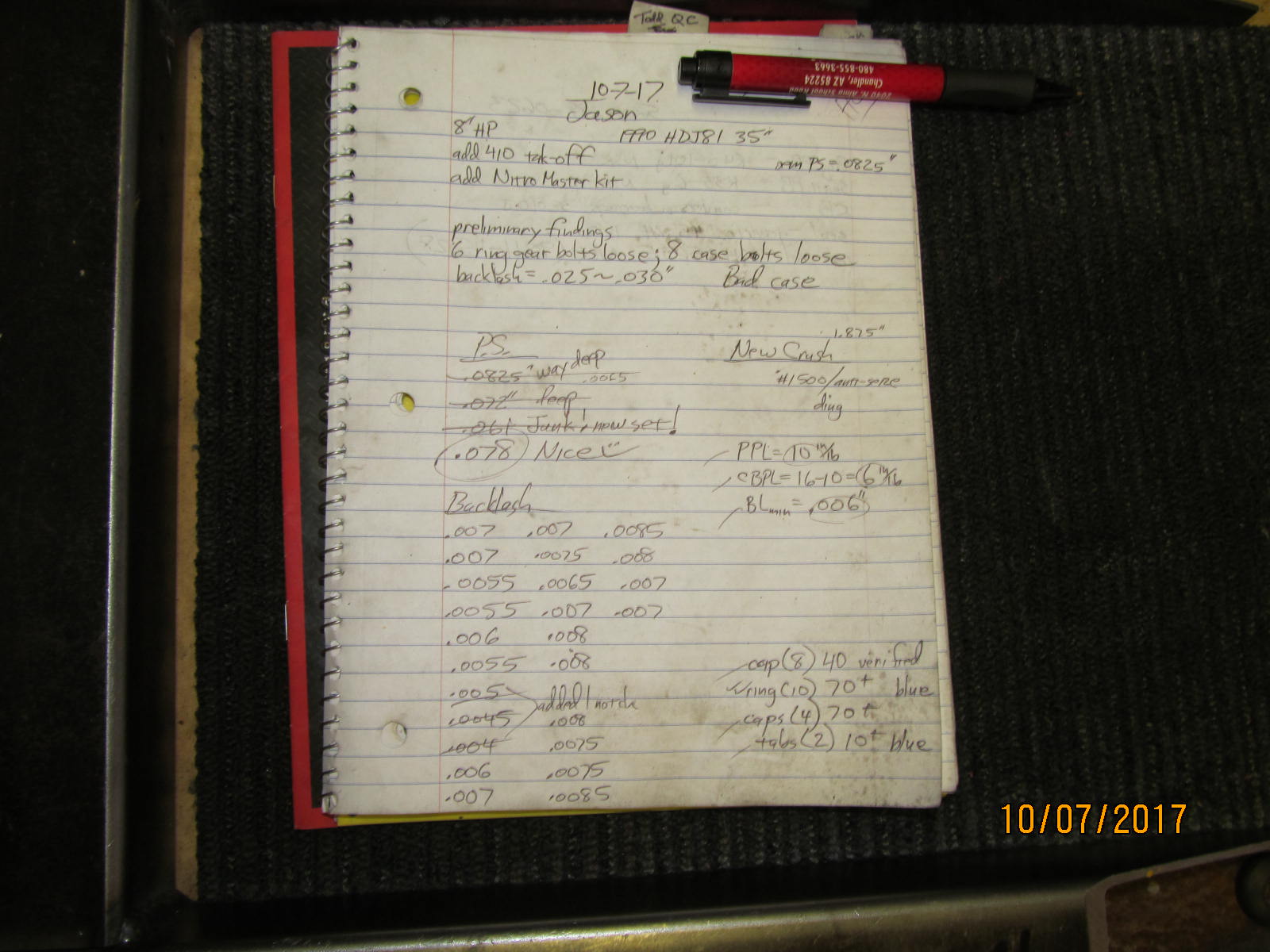 Notes.