Truetrac and Nitro 410 reverse cut gears for the front HP 8" 3rd
(35 BIG pics loading)
NOV 30 2017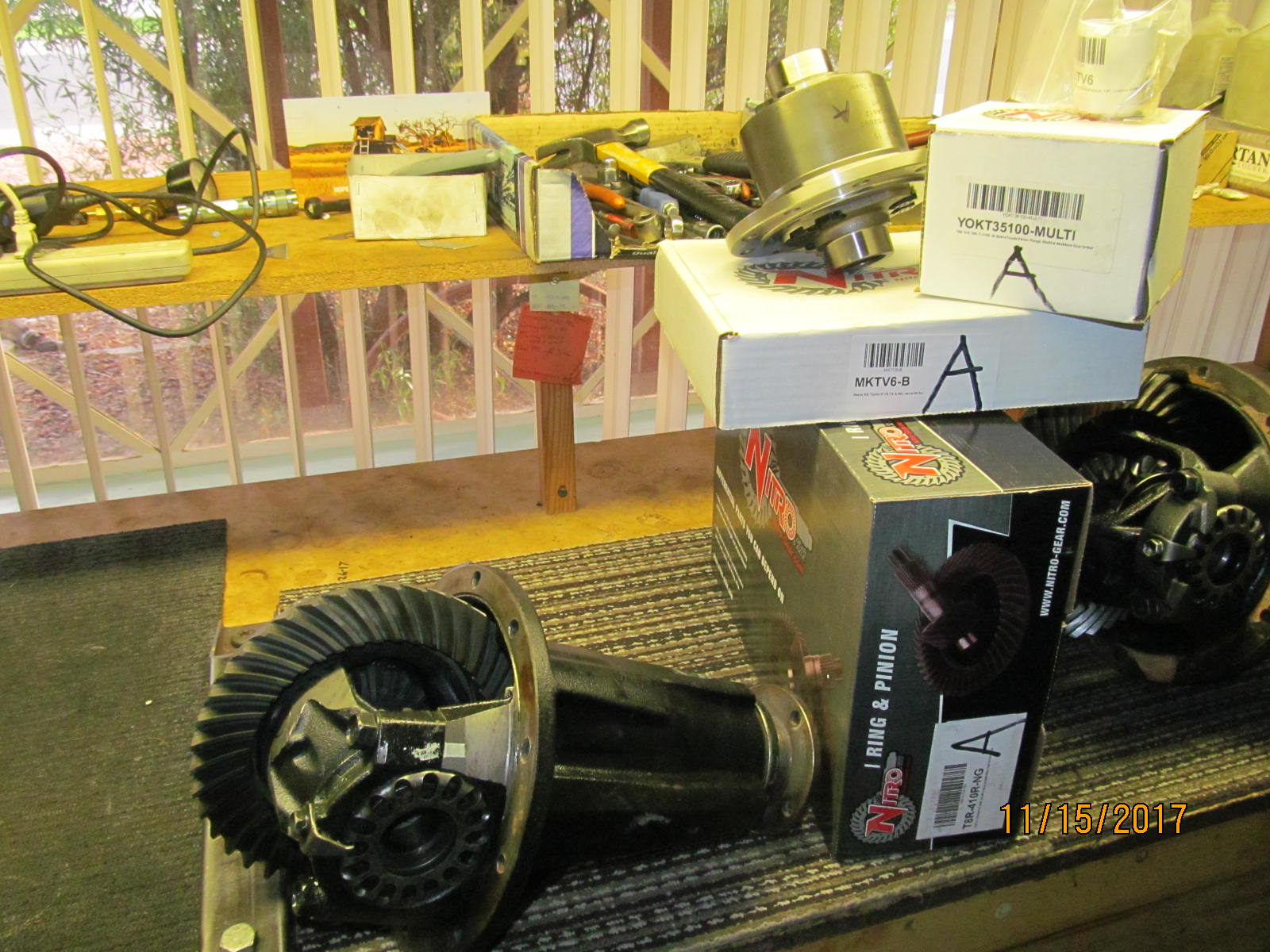 The front build is receiving a 913A612 Truetrac/Nitro 410 gears/Nitro master kit/29 spline flange/solid collar.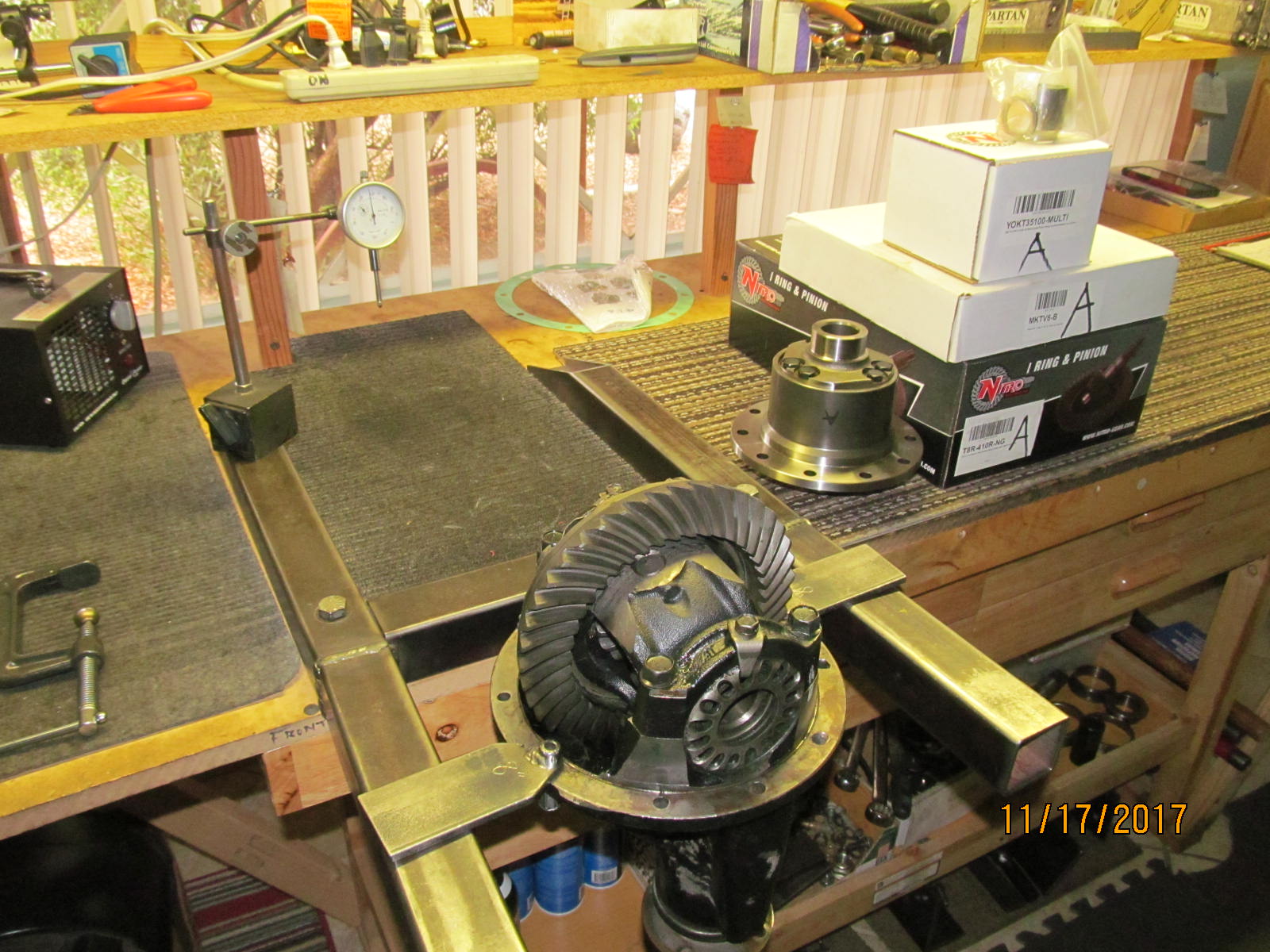 ,,,,,,,,,,,,,,,,,,,,,,,,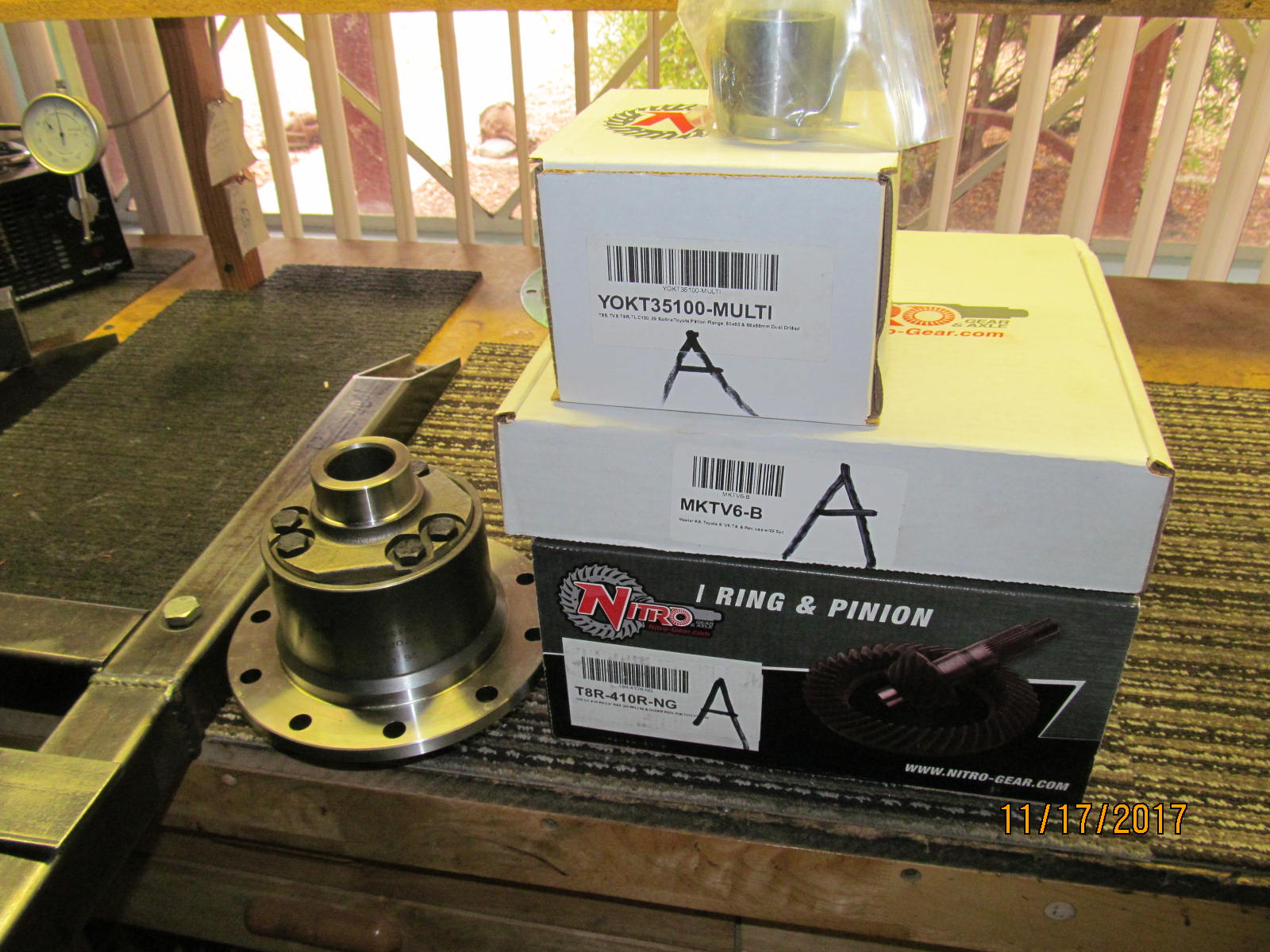 .........................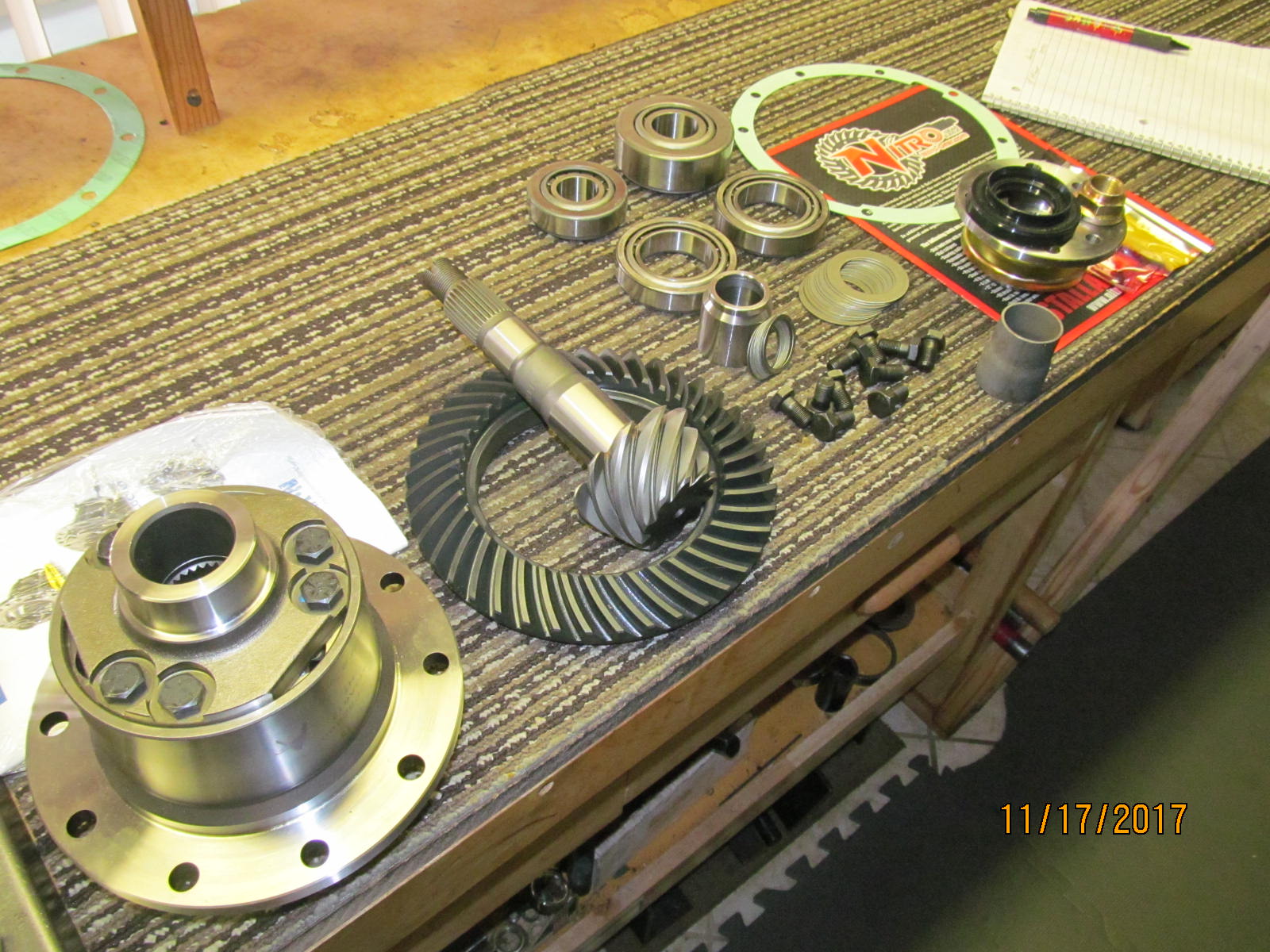 Parts are layed out and reviewed. Looks good.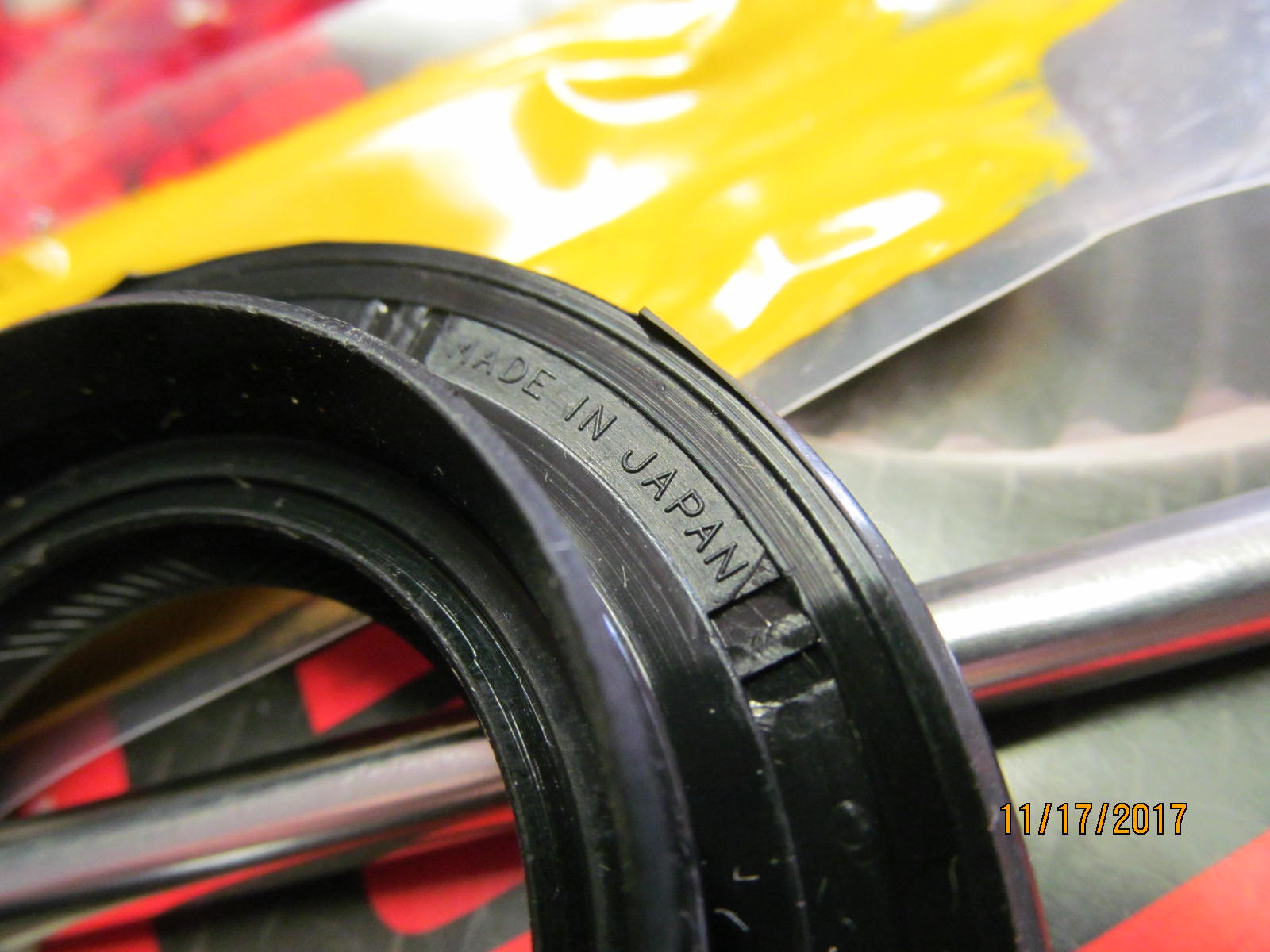 The seal supplied is not generic....actually is made in Japan. This appears to be a quality seal.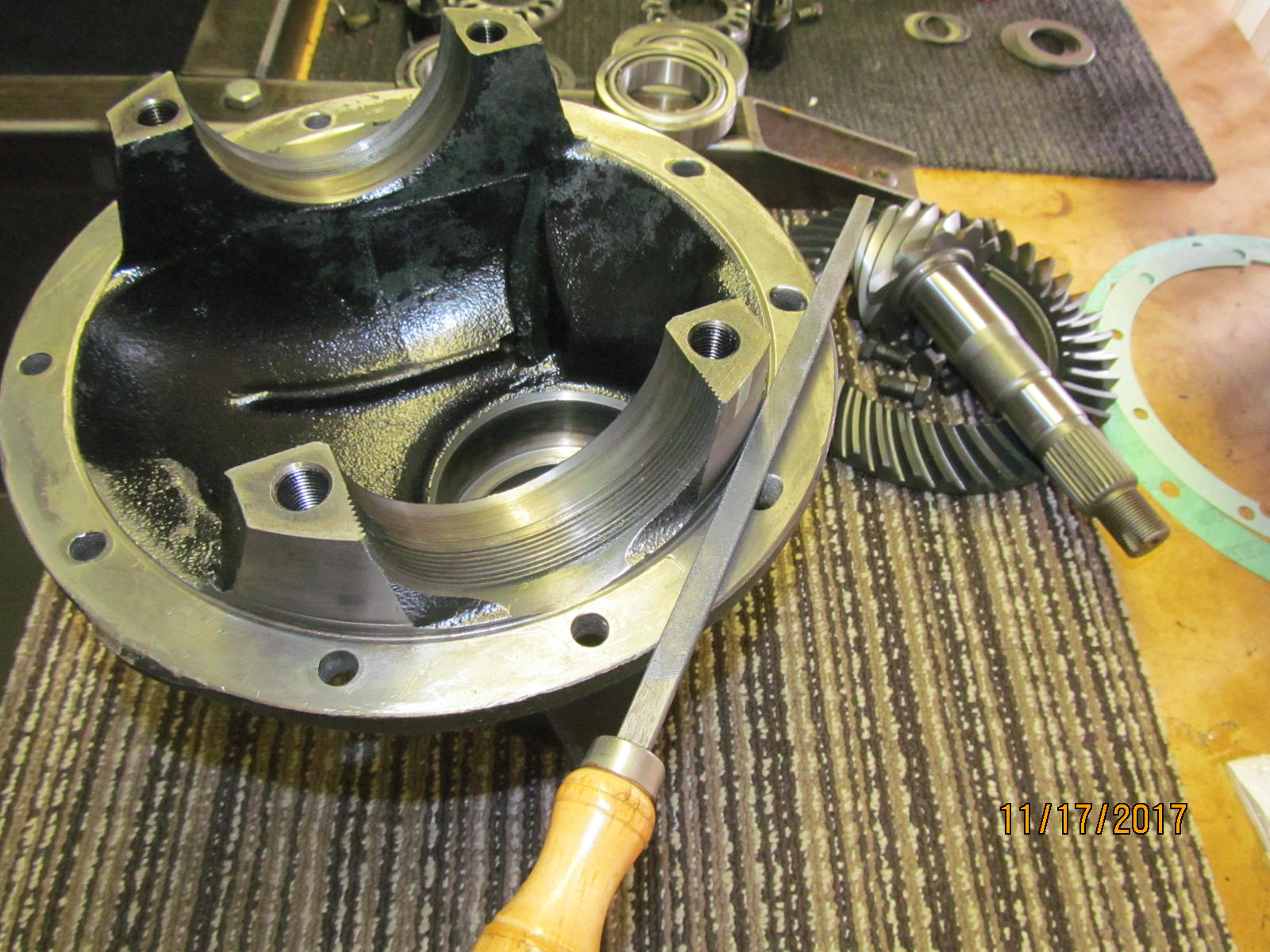 Rough edges were filed off of this mounting surface to ensure that the paper gasket can do its job.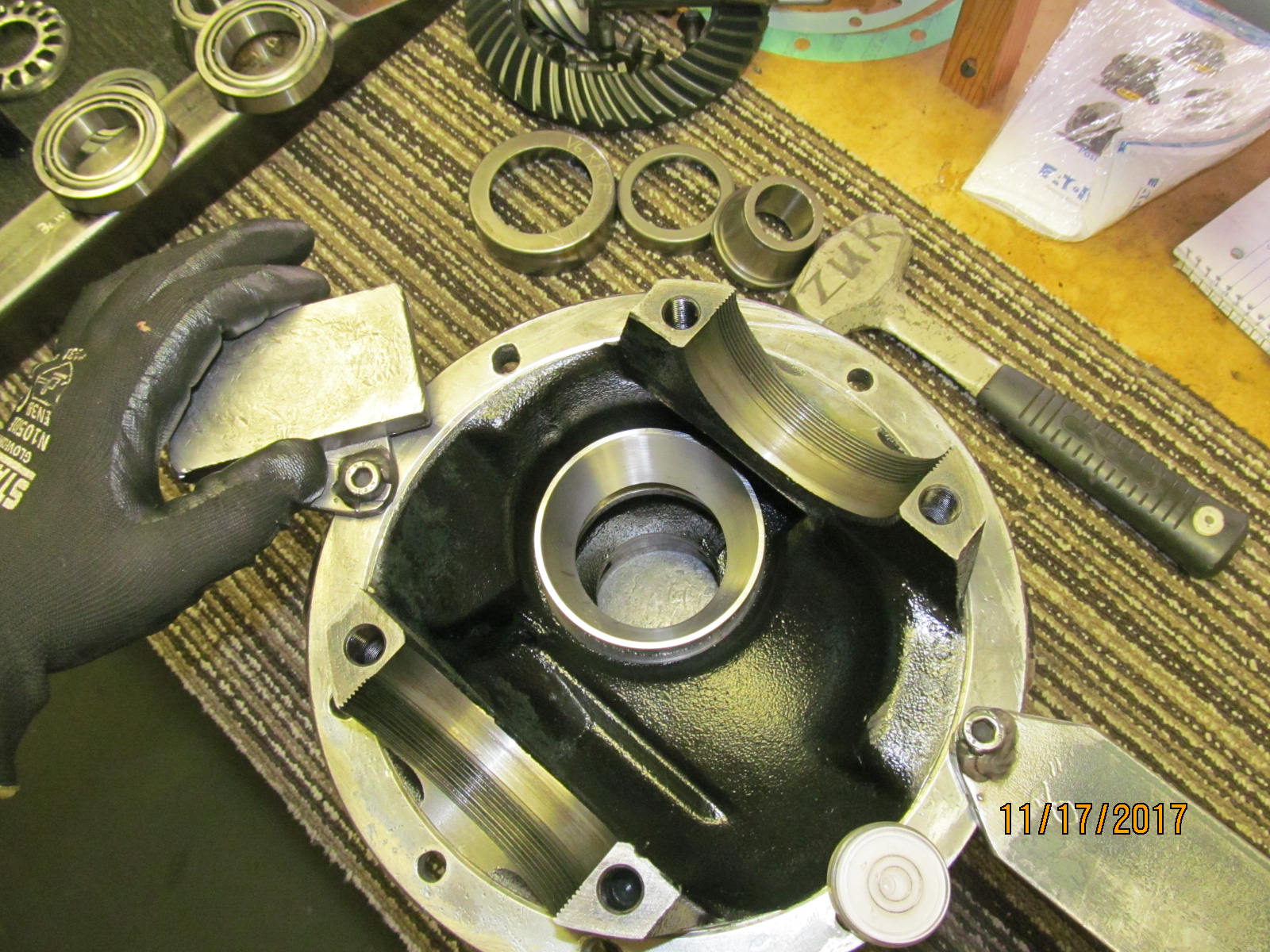 New inner race is to be tapped in...start it level and all will go well.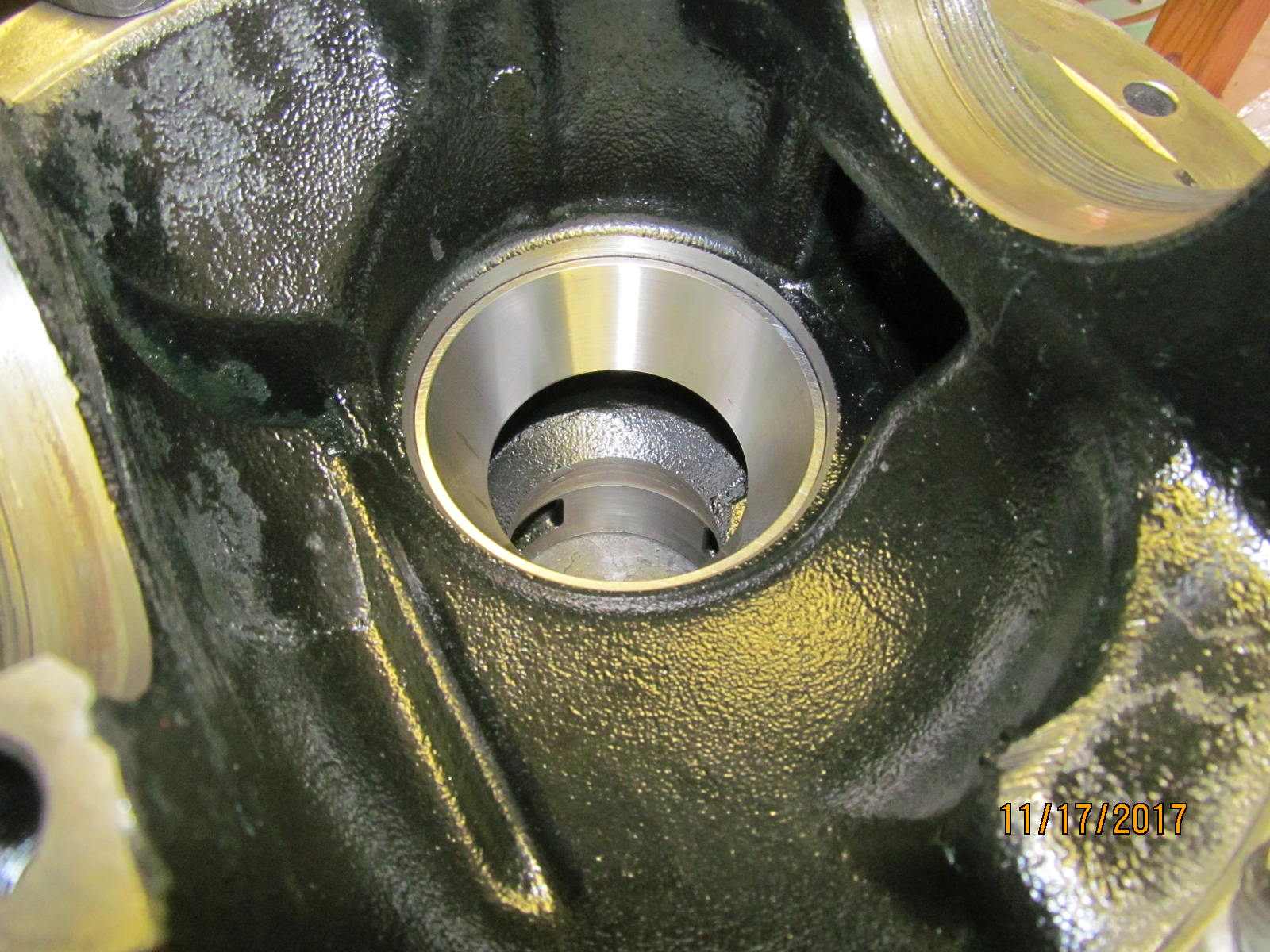 It is verified to be seated 100%.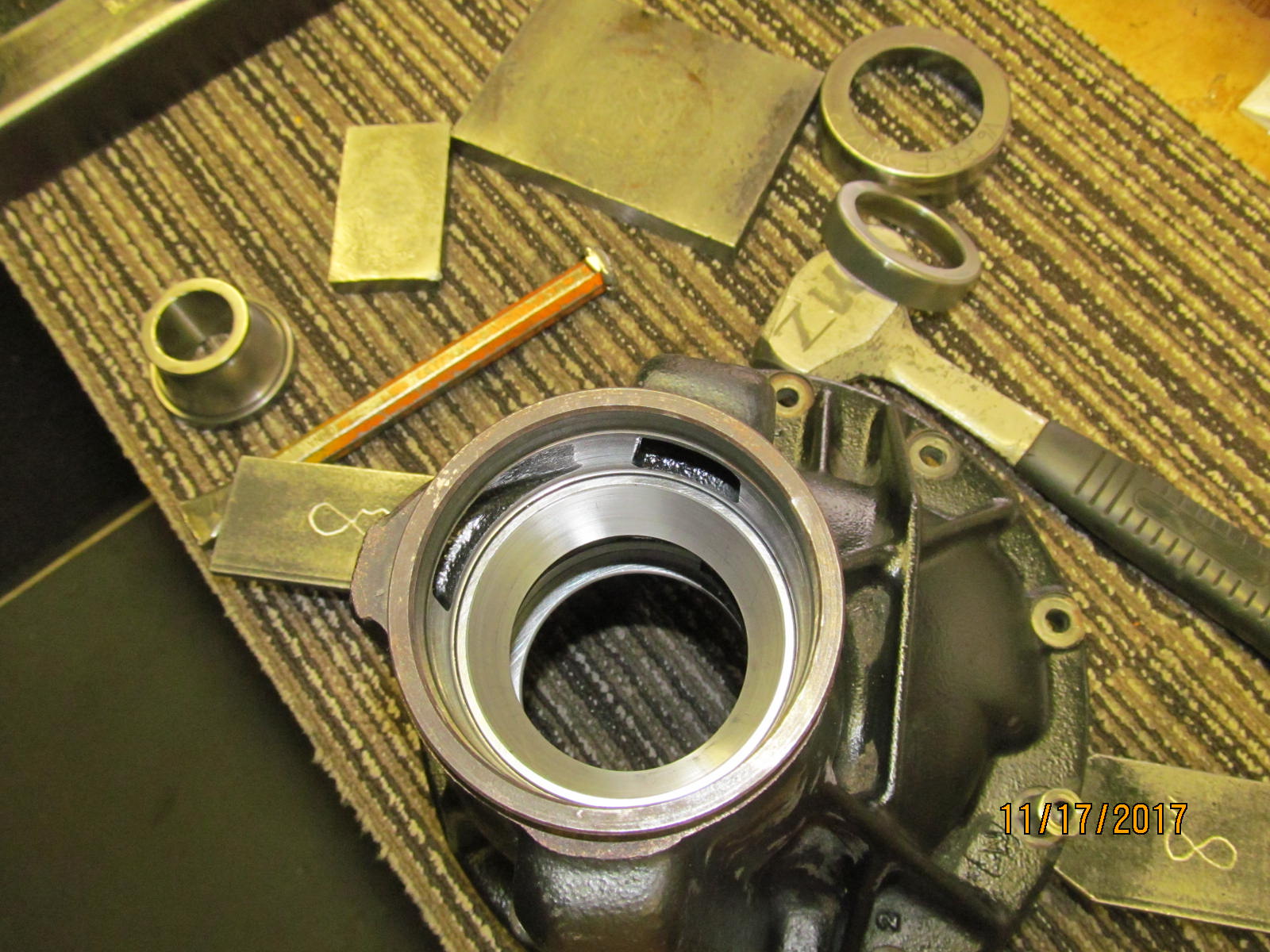 Same for the smaller outer race.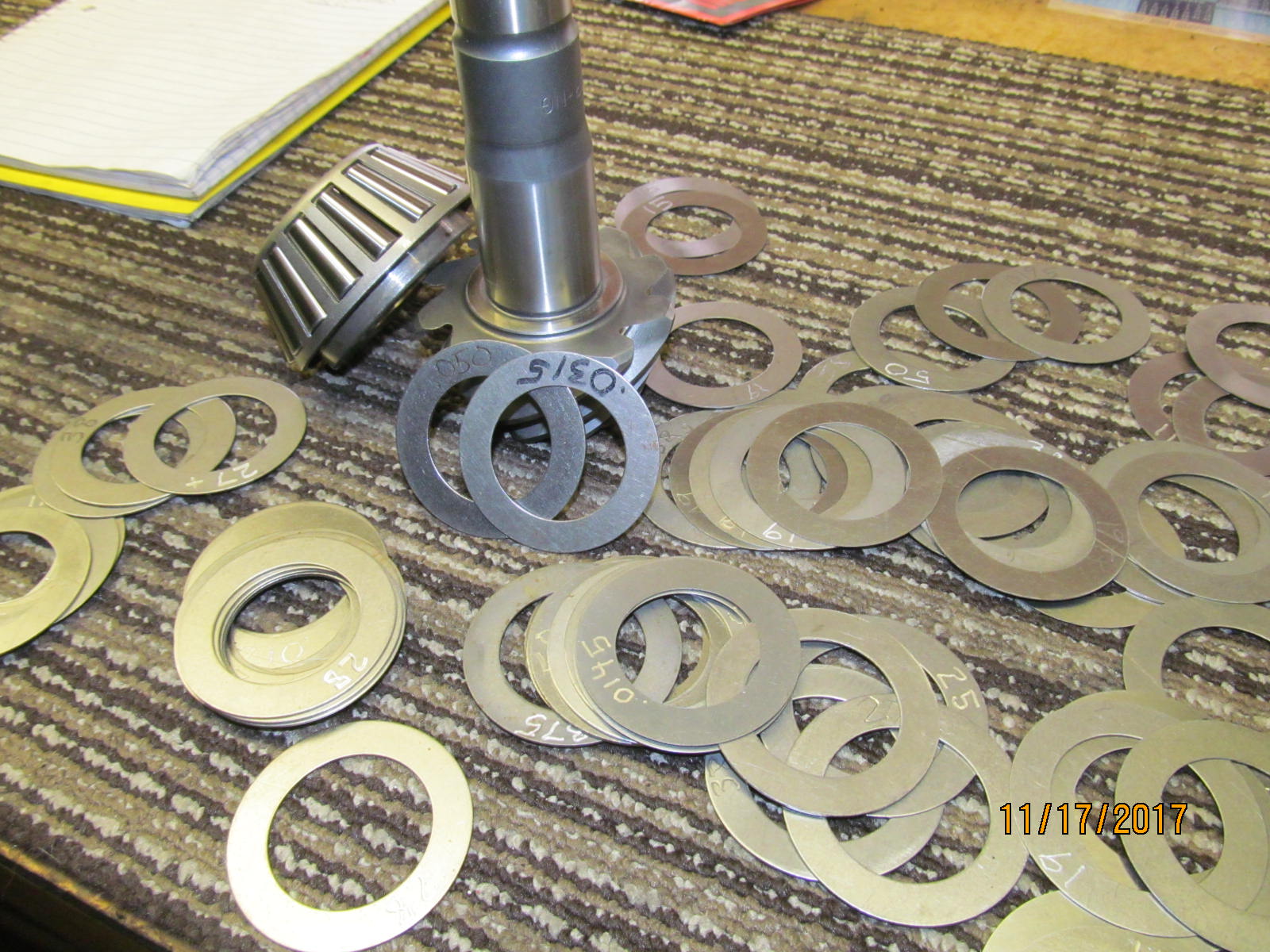 Now to the pinion....let's start with 081 and see what it looks like. The bearing is then pressed on and it is now put aside.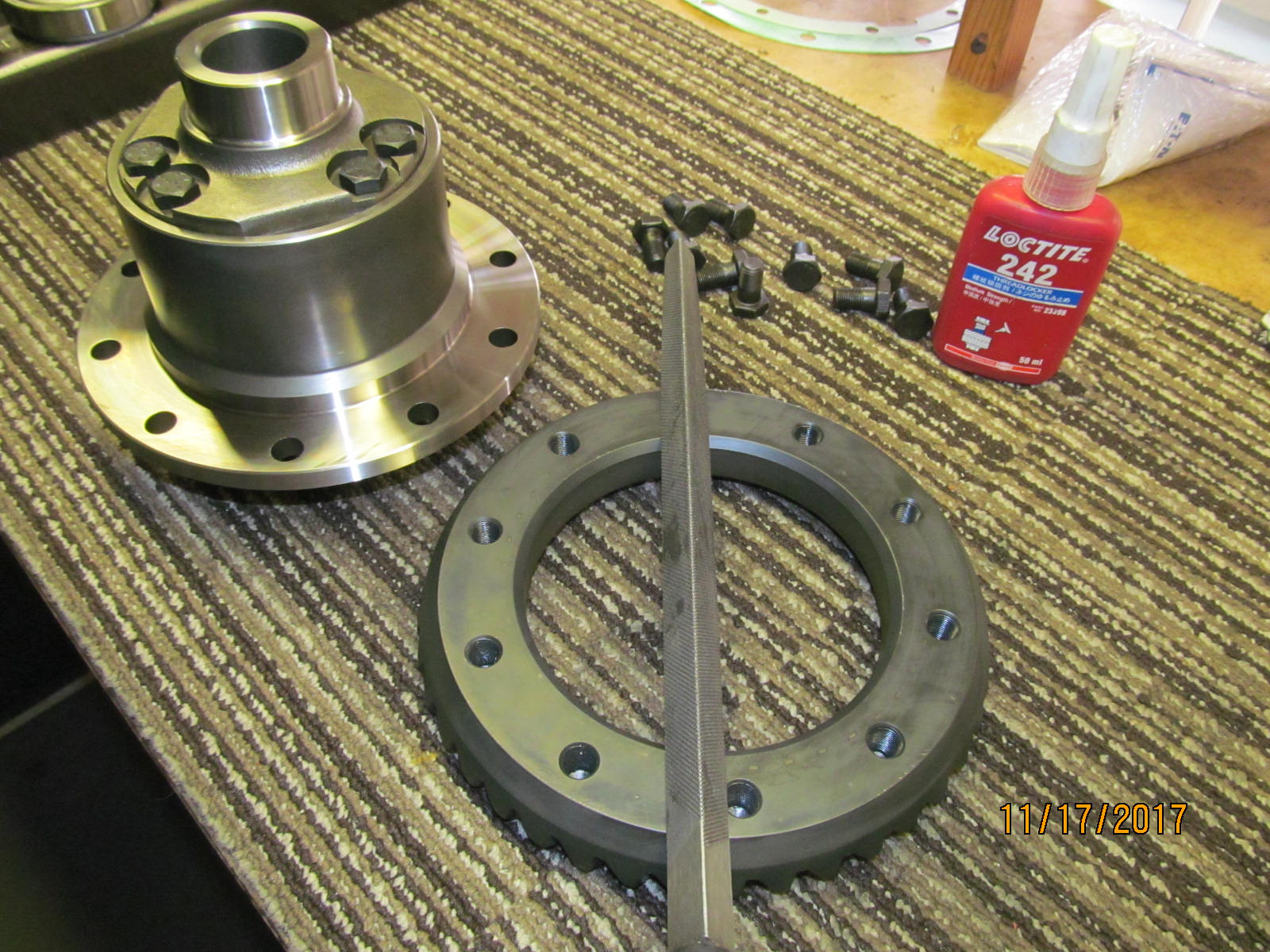 As is always good practice, check the surfaces for burrs and irregularities and all was a-okay here.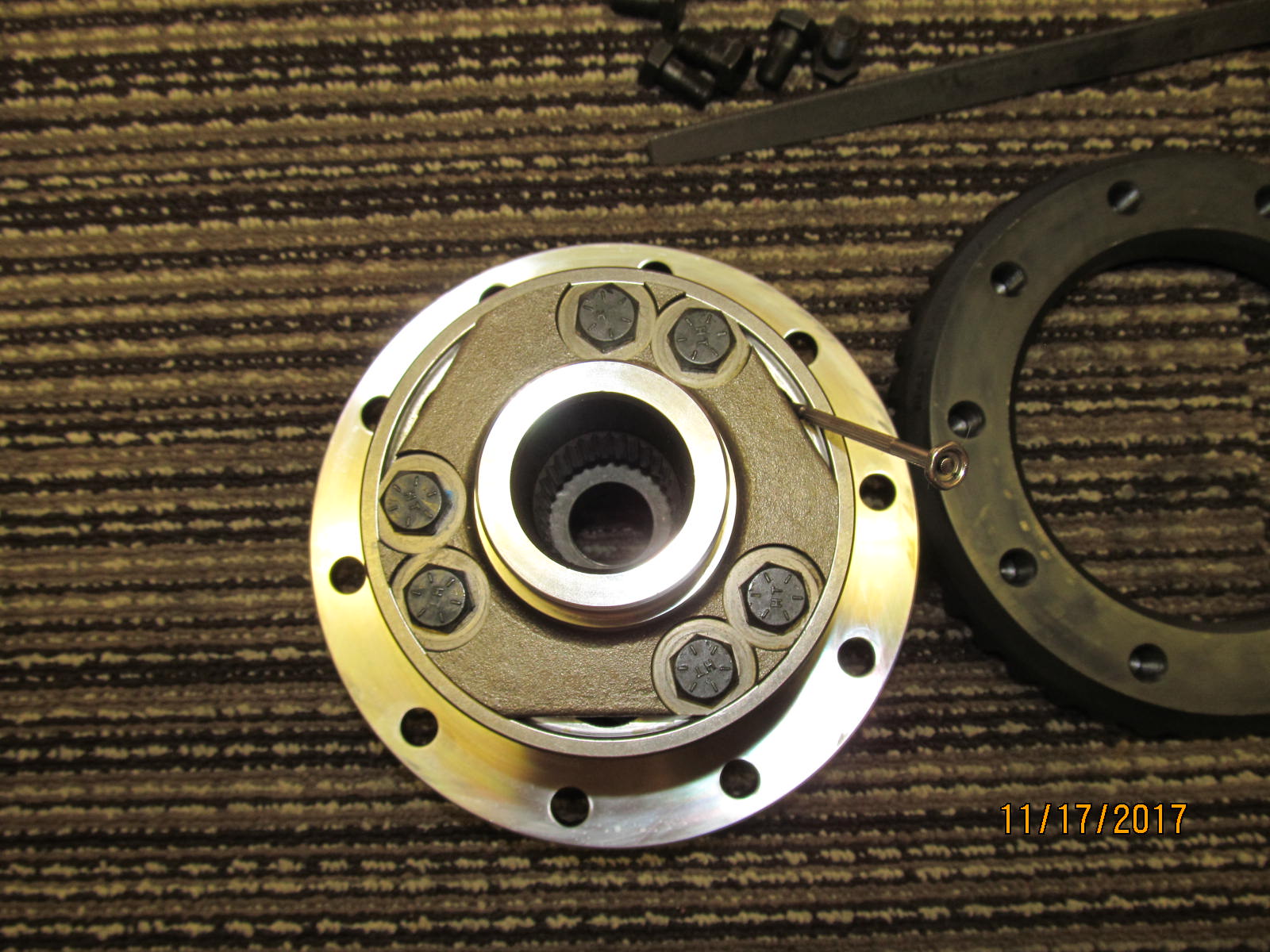 How to check if the Truetrac is set up for front end use....verify that the planetary gears swirl clockwise and these do.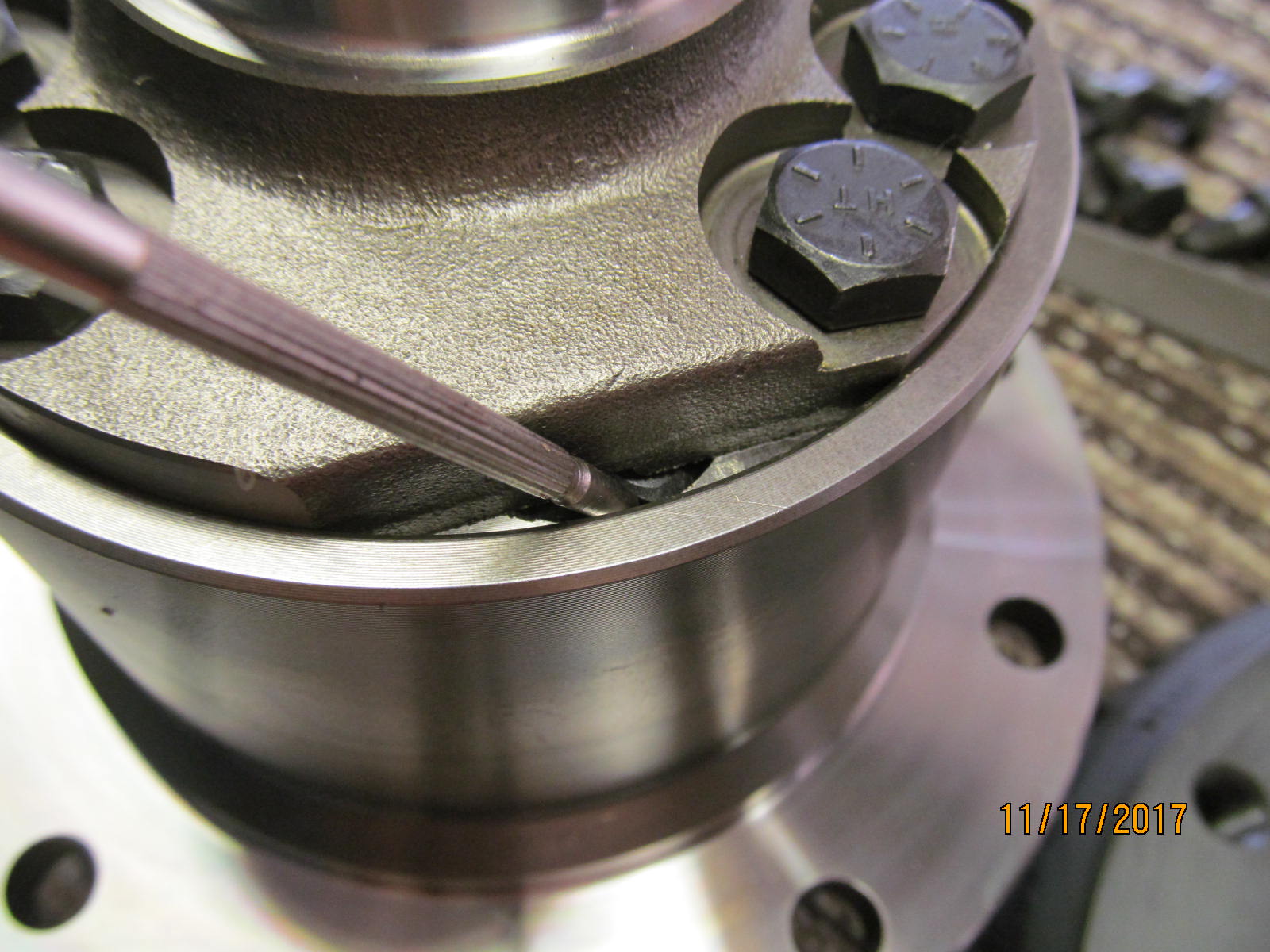 Clockwise.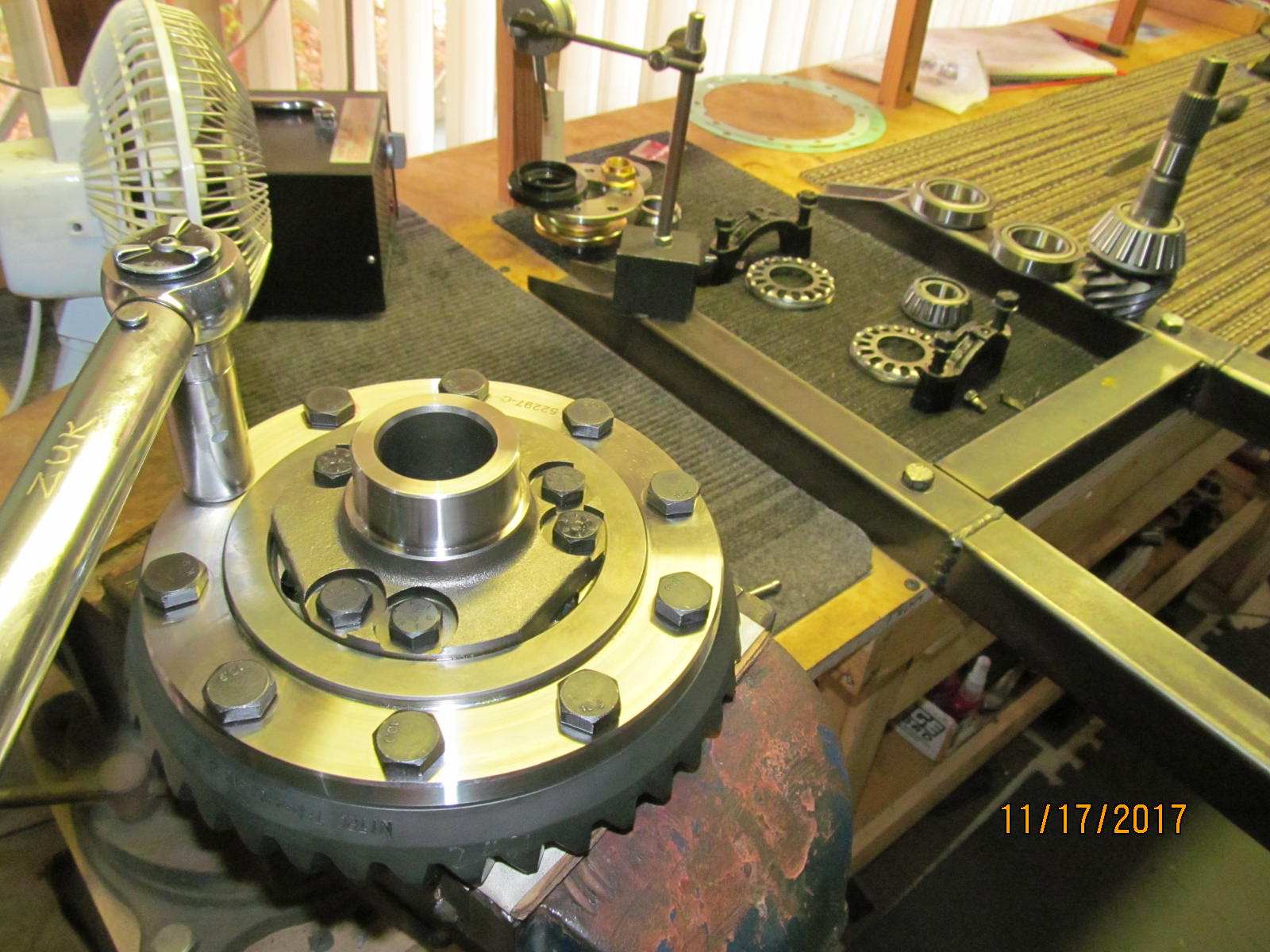 Ring gear bolts are all torqued to 70 ft/lb with red loctite.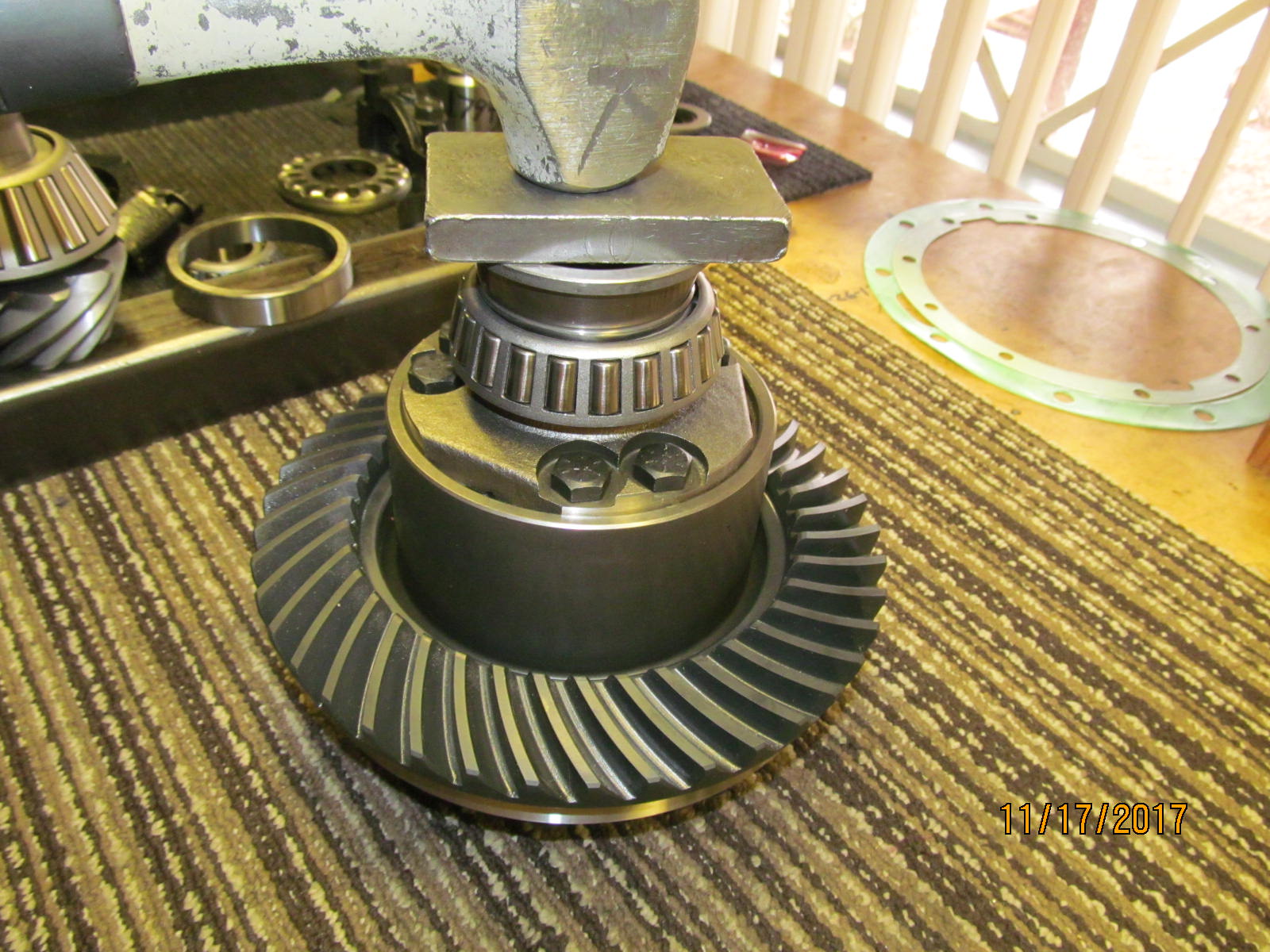 These carrier bearings were a nice, tight fit on the journals :)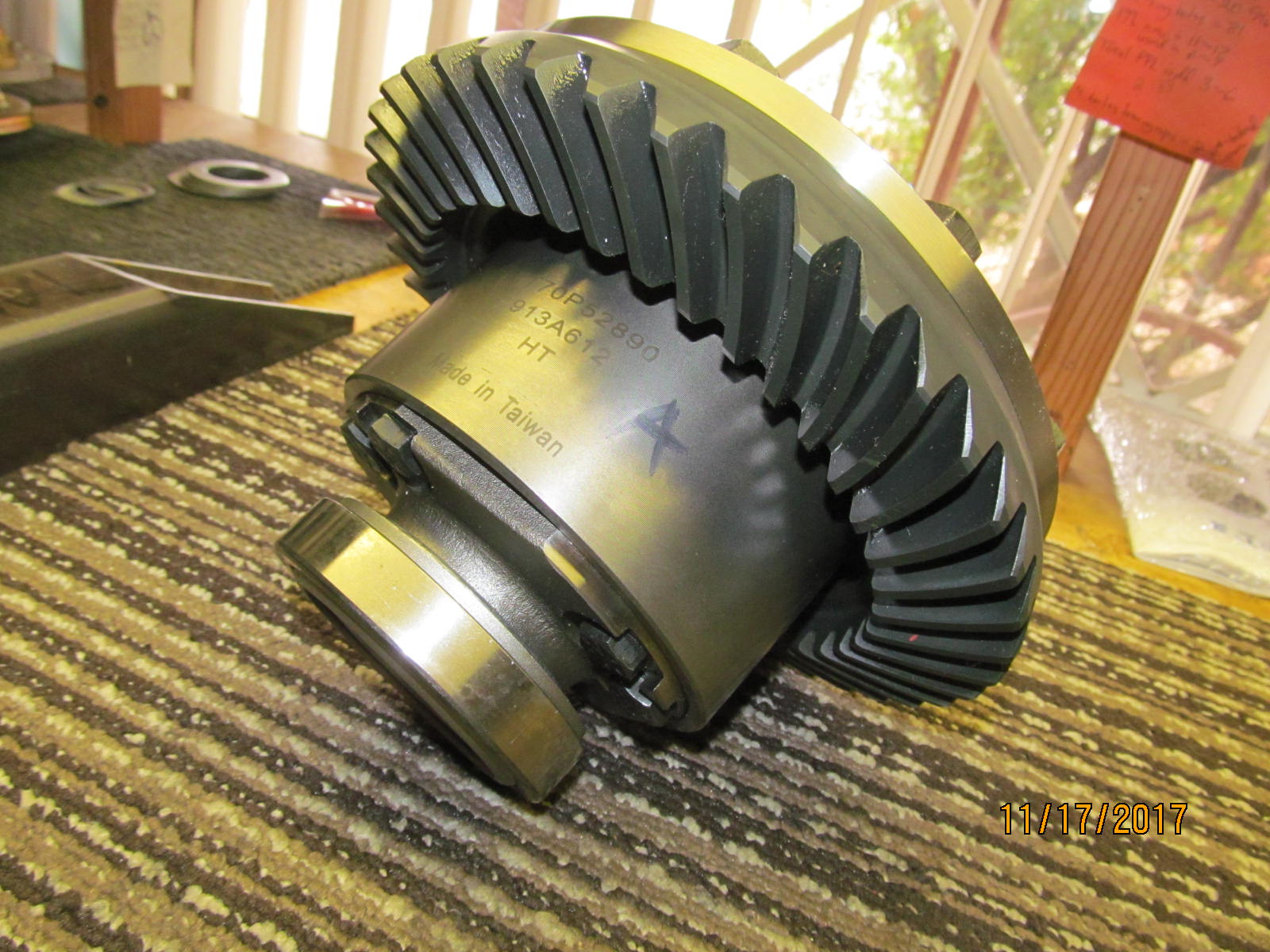 This end is now done and waiting....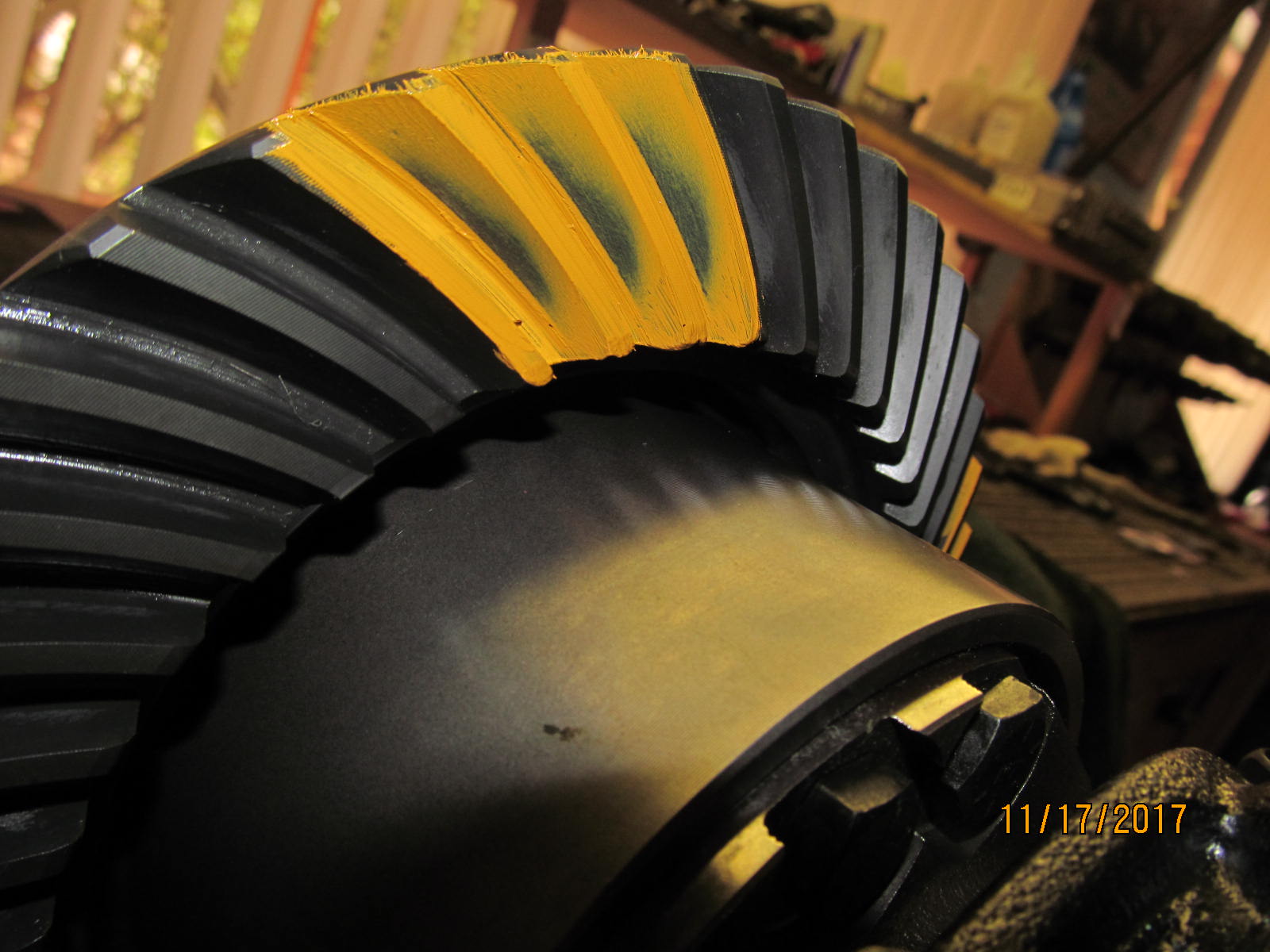 A few pics were skipped....pinion end was mounted in the 3rd....Truetrac was then mounted....backlash and preloading was confirmed.....
3 teeth were painted and this is the result....drive side too deep.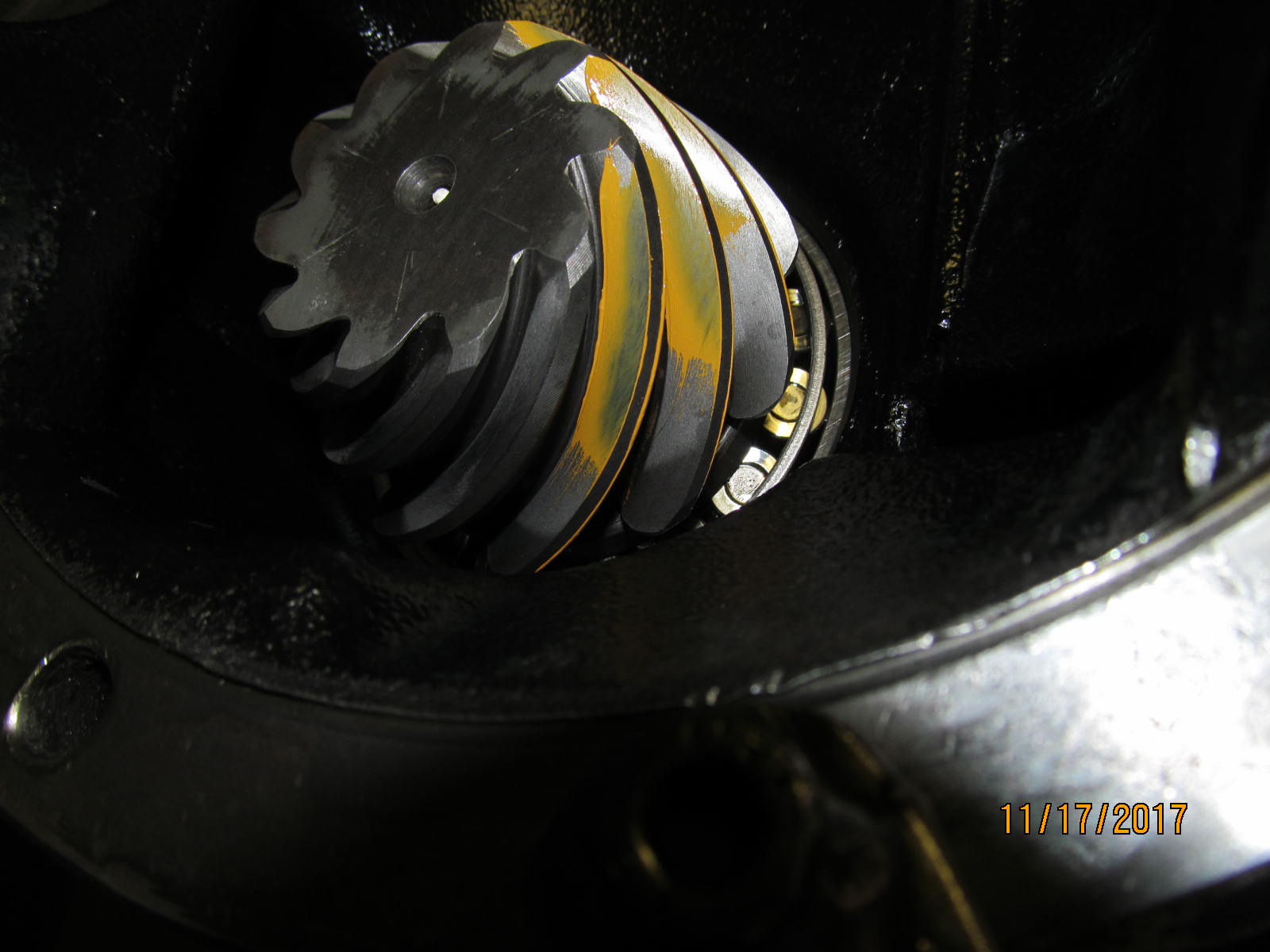 The pinion confirms that it is too deep as shown by the obvious shallow condition (to the edges).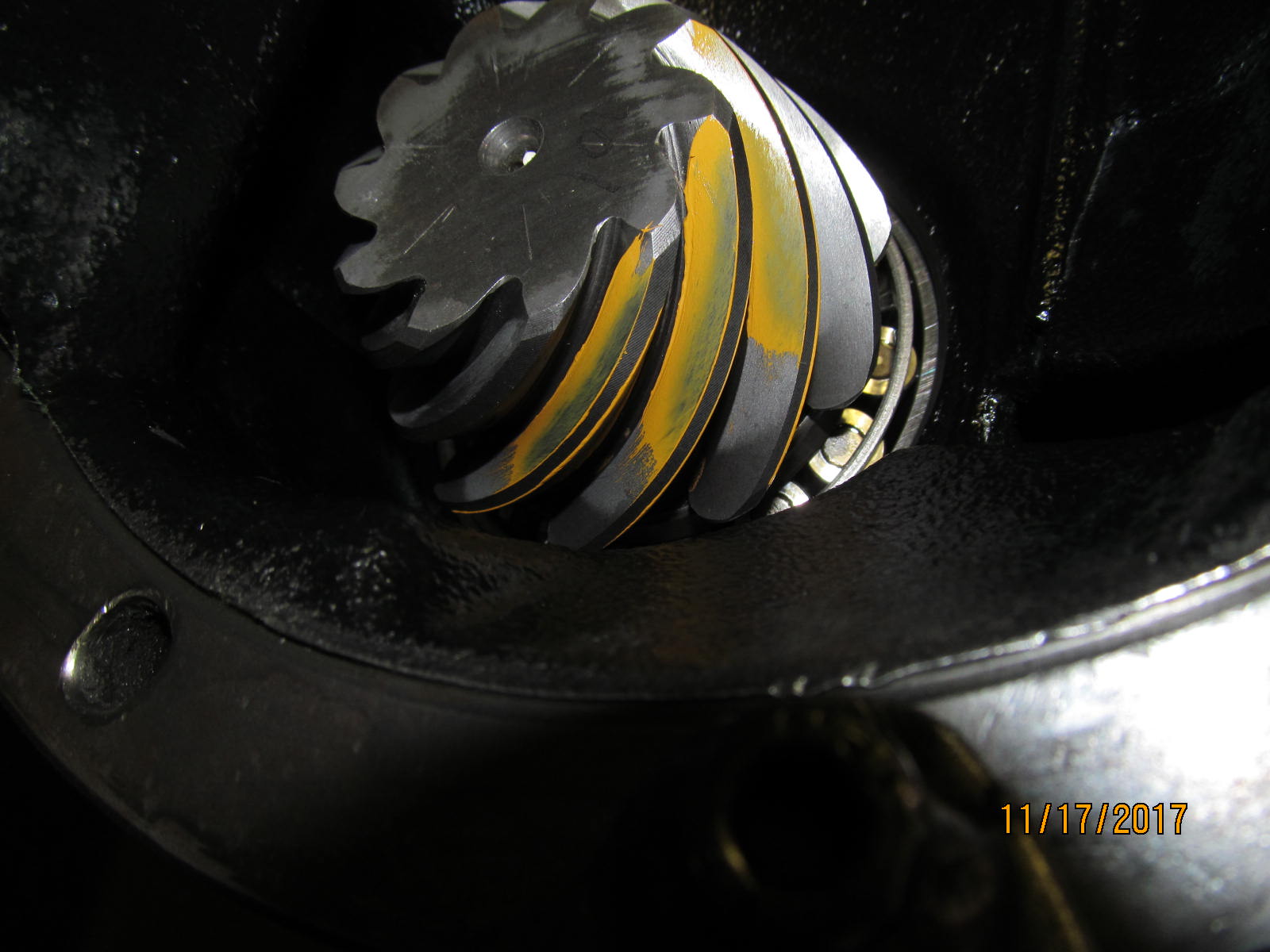 '''''''''''''''''''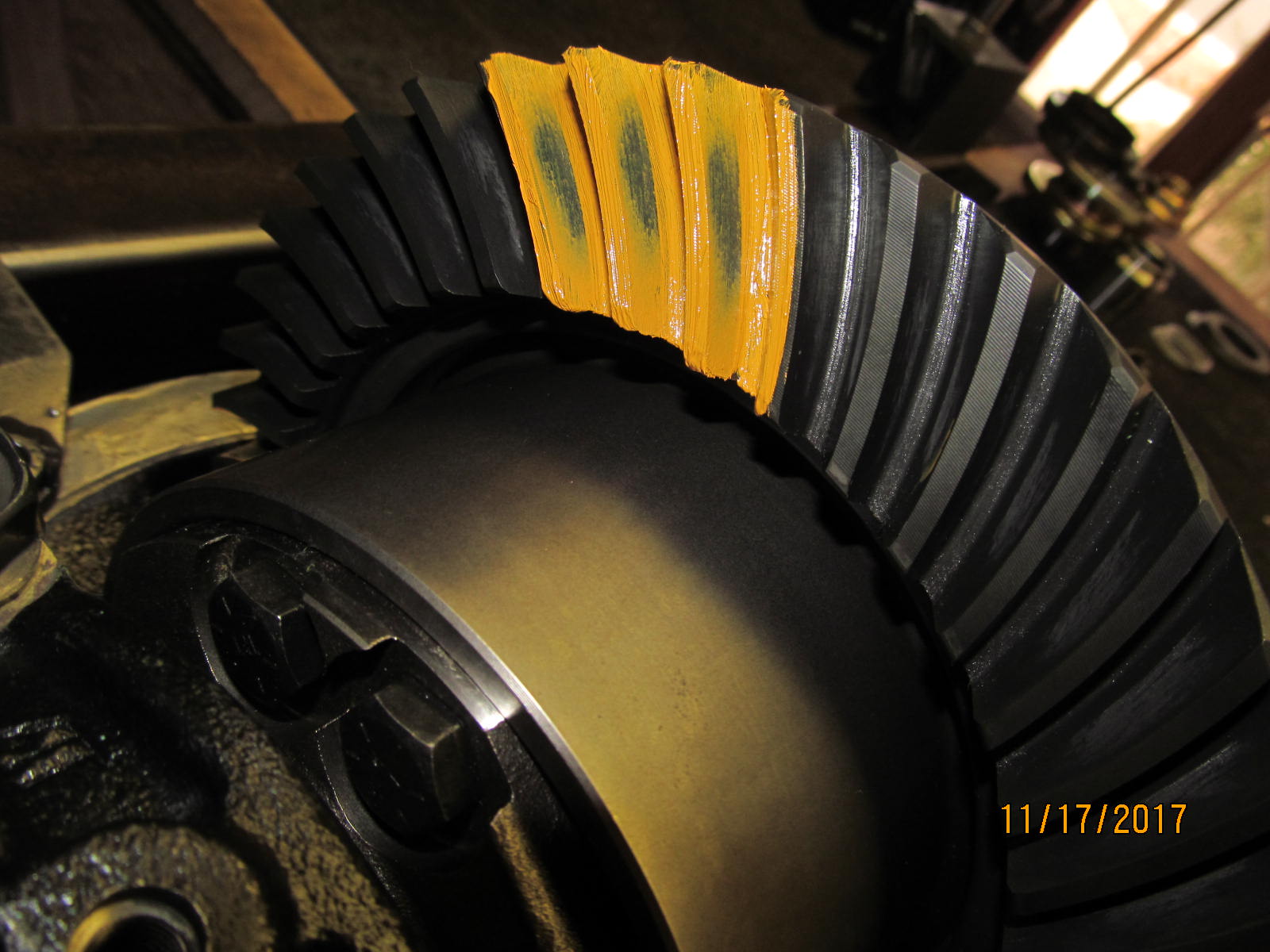 The pinion shim was changed from 081 to 071 and this is the pleasing result....drive side looks Nice....a slight deep flavor.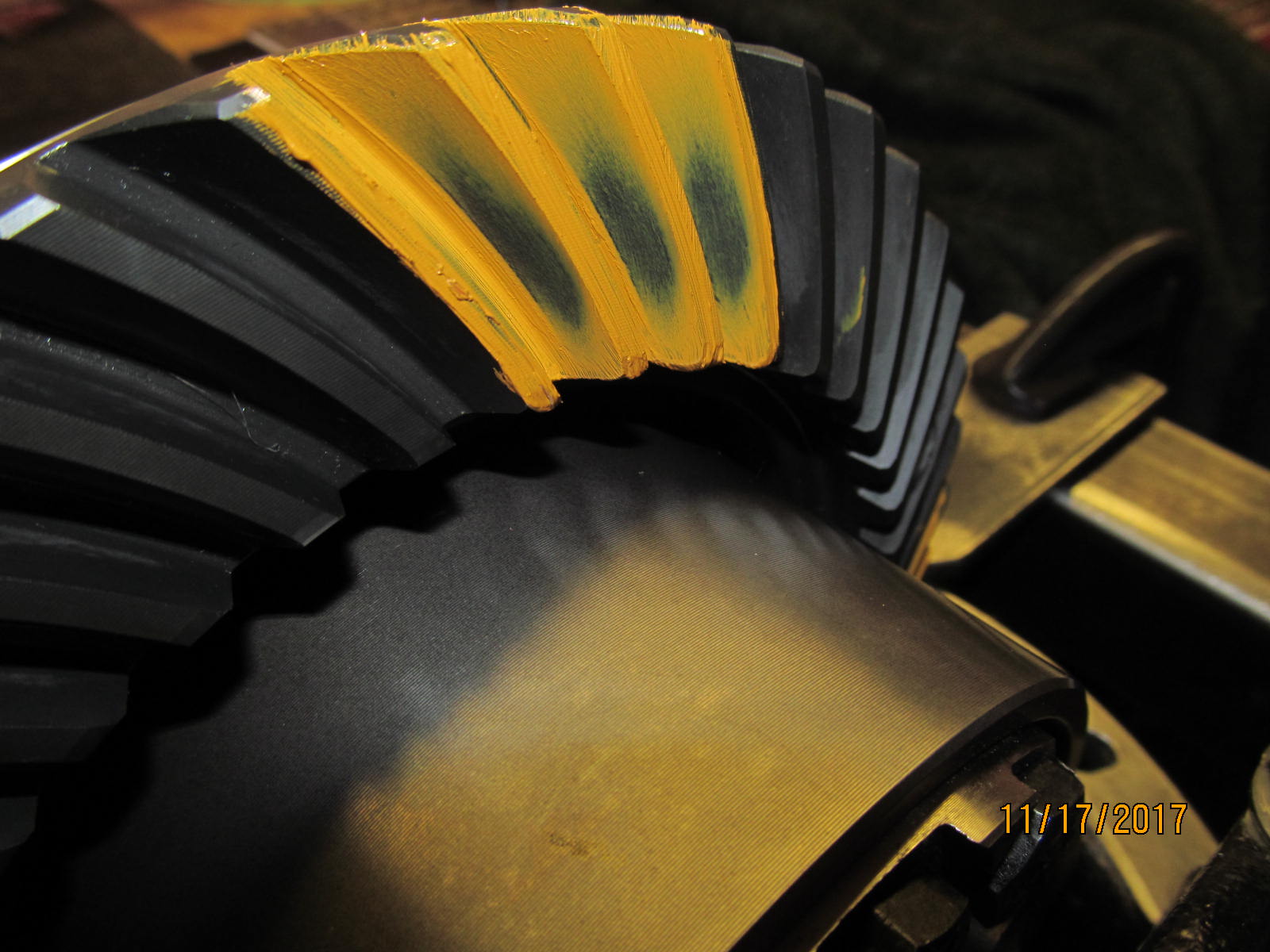 Coast side is the best.
The comet tail on the pinion tooth is to the center (face to flank).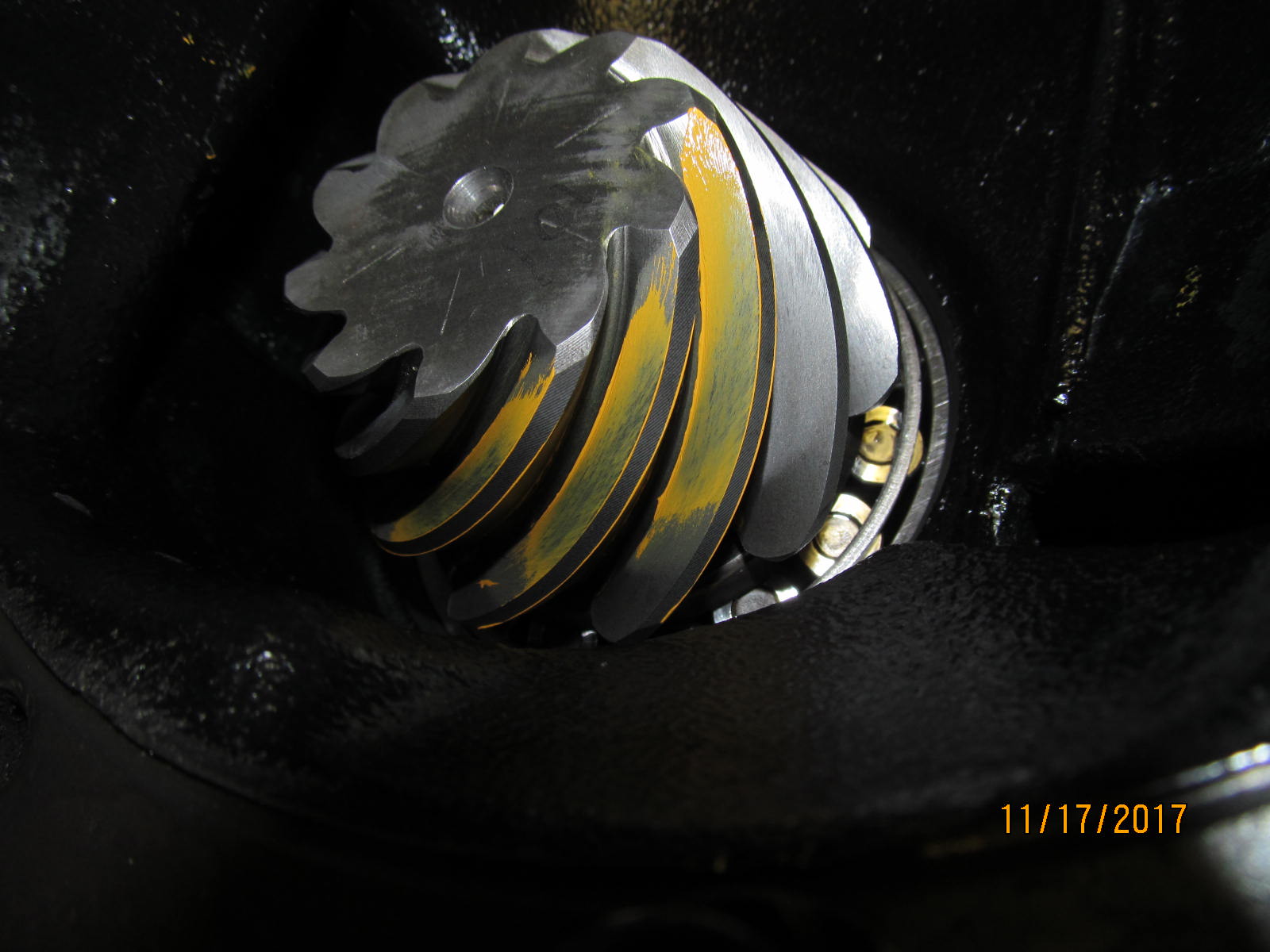 nice.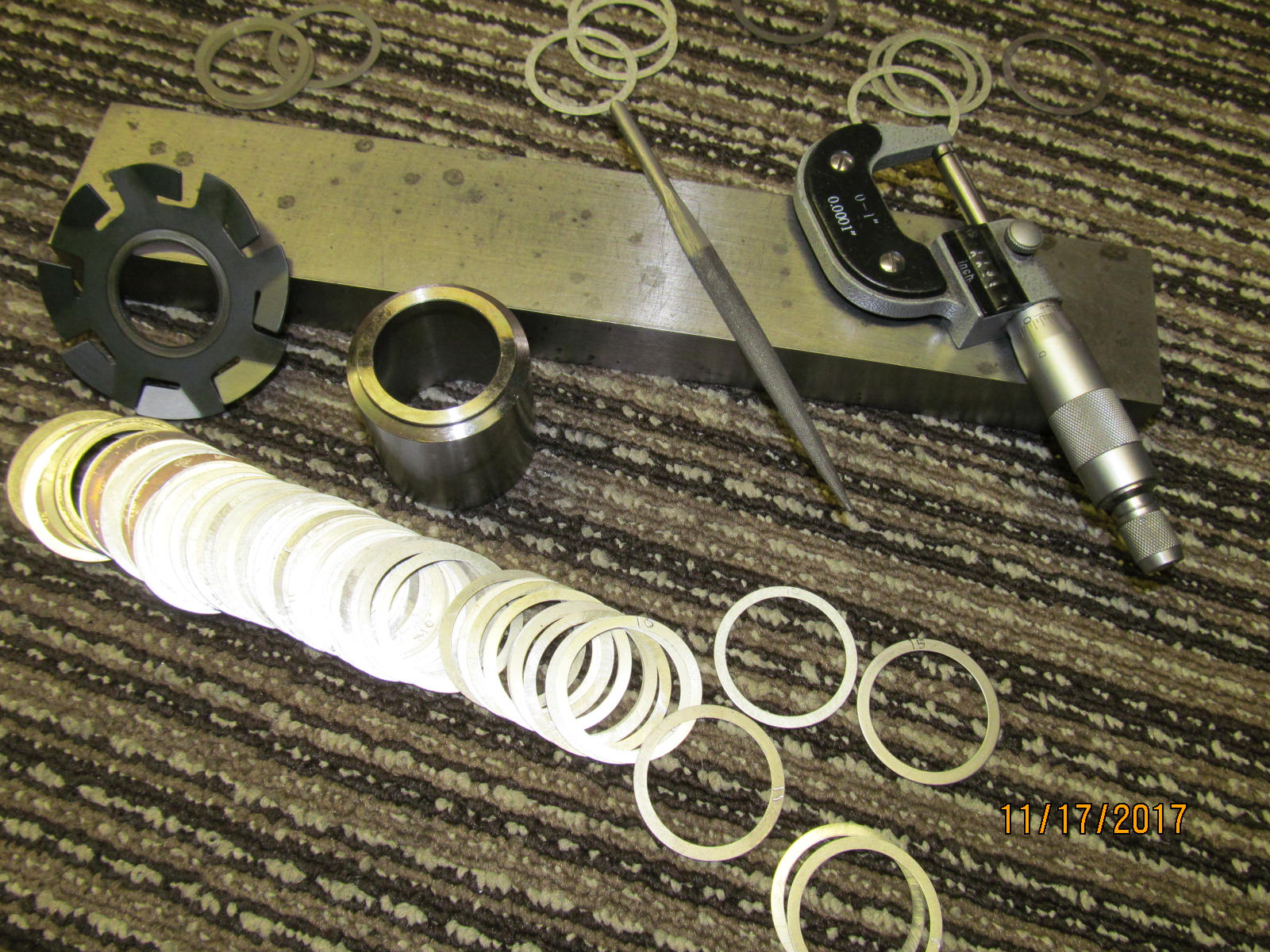 Pinion depth is established so now the solid collar can go in. On the 3rd try the target shim was found.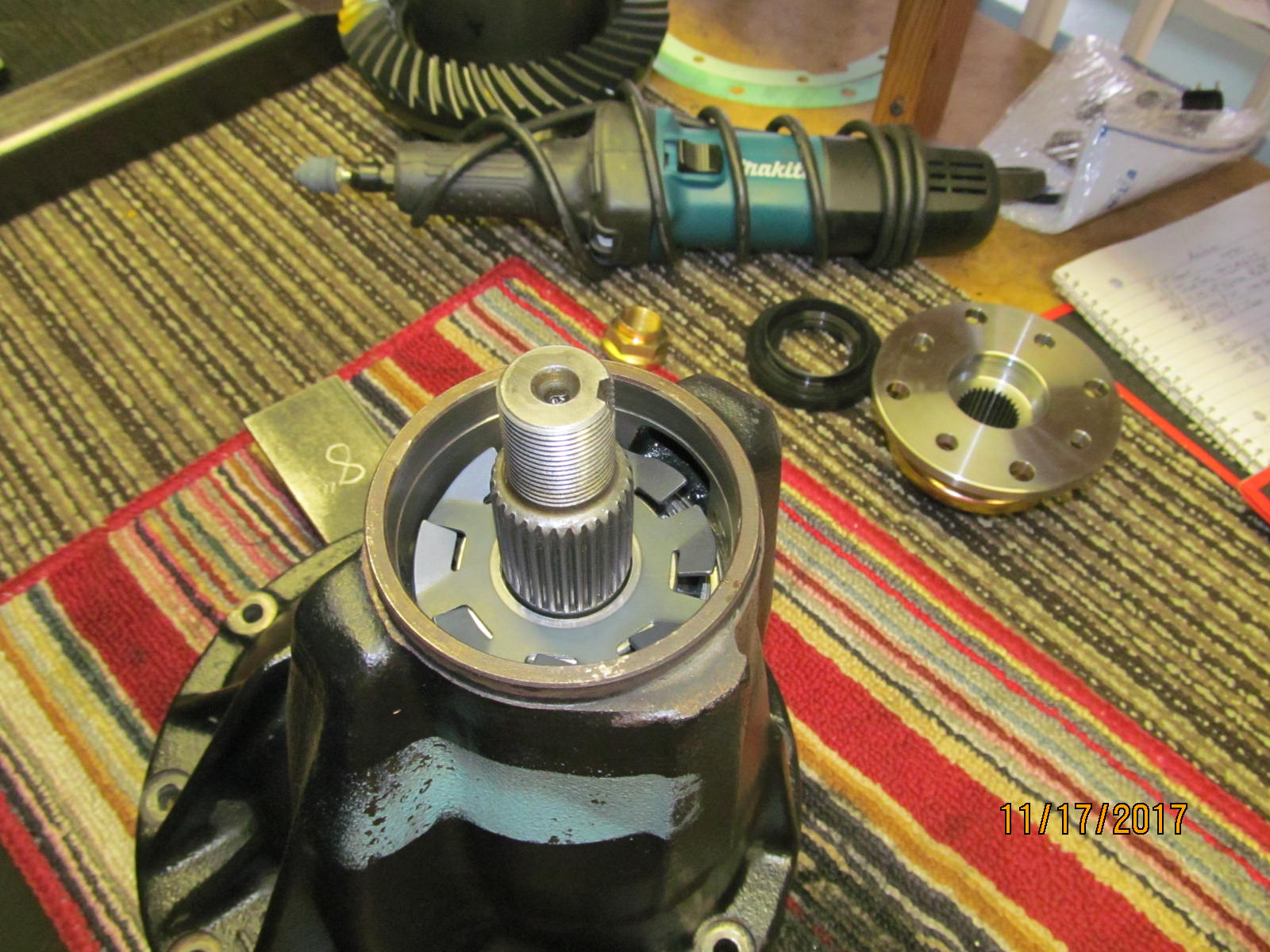 The larger diameter 29 spline pinion will not accept the smaller oem 27 spline slinger..... Some shops will leave the fan blade slinger out
because they are not aware of how easy it is to just open up the hole a little with a 1/4" die grinder.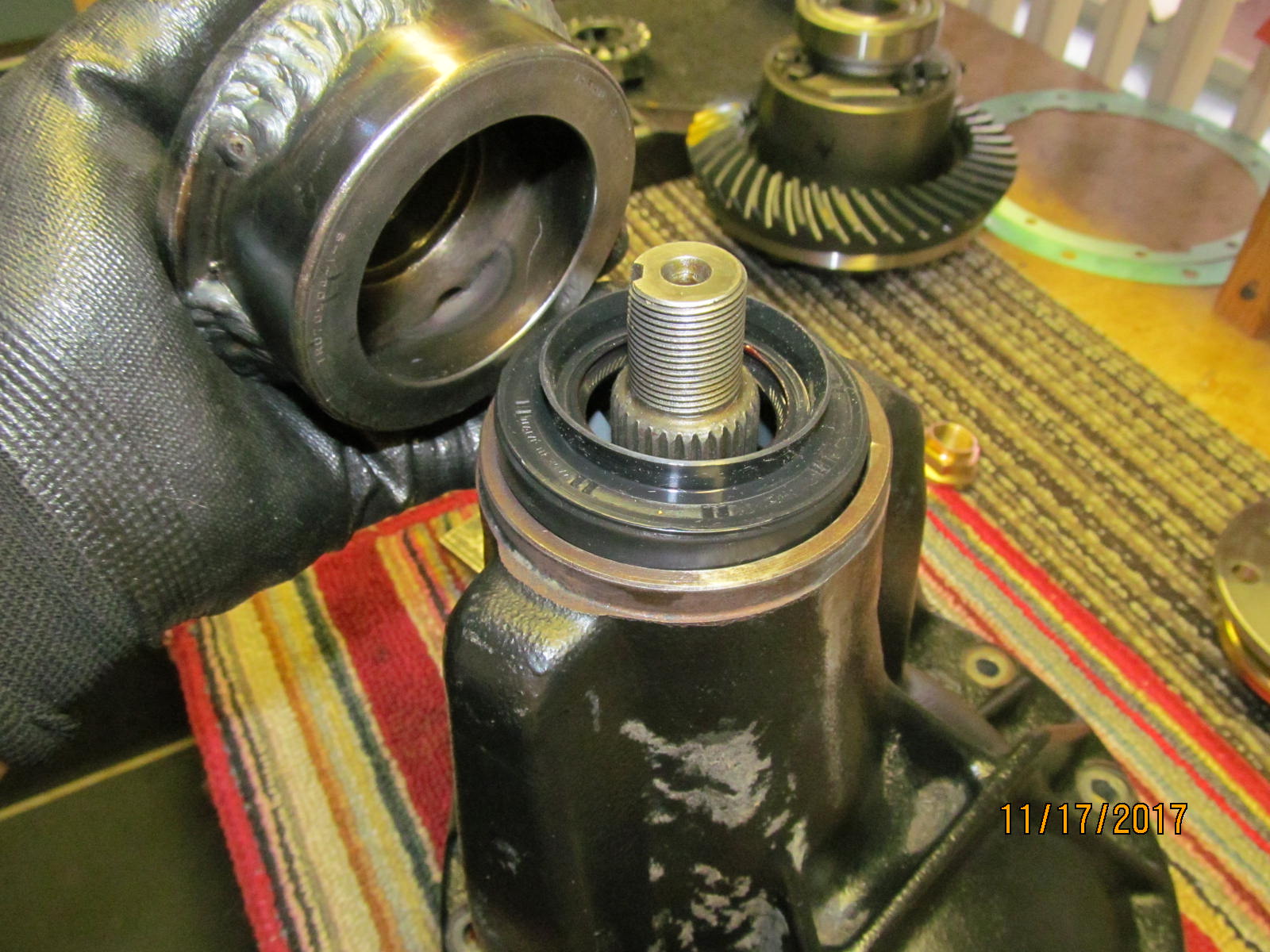 The THO "Made in Japan" seal will be used. Googling the seal shows it has some real history......

"THO is a Japanese manufacturer of rubber seals (oil seals,valve seals, engine seals, wheel bearing seals …) for Japanese and Korean cars.
The factory was founded in Year 1957. and today is one of the biggest brands in the field of sealing material. It is represented
through a network of distributors worldwide. THO products confirm to ISO 9001 standard.
All products are MADE IN JAPAN"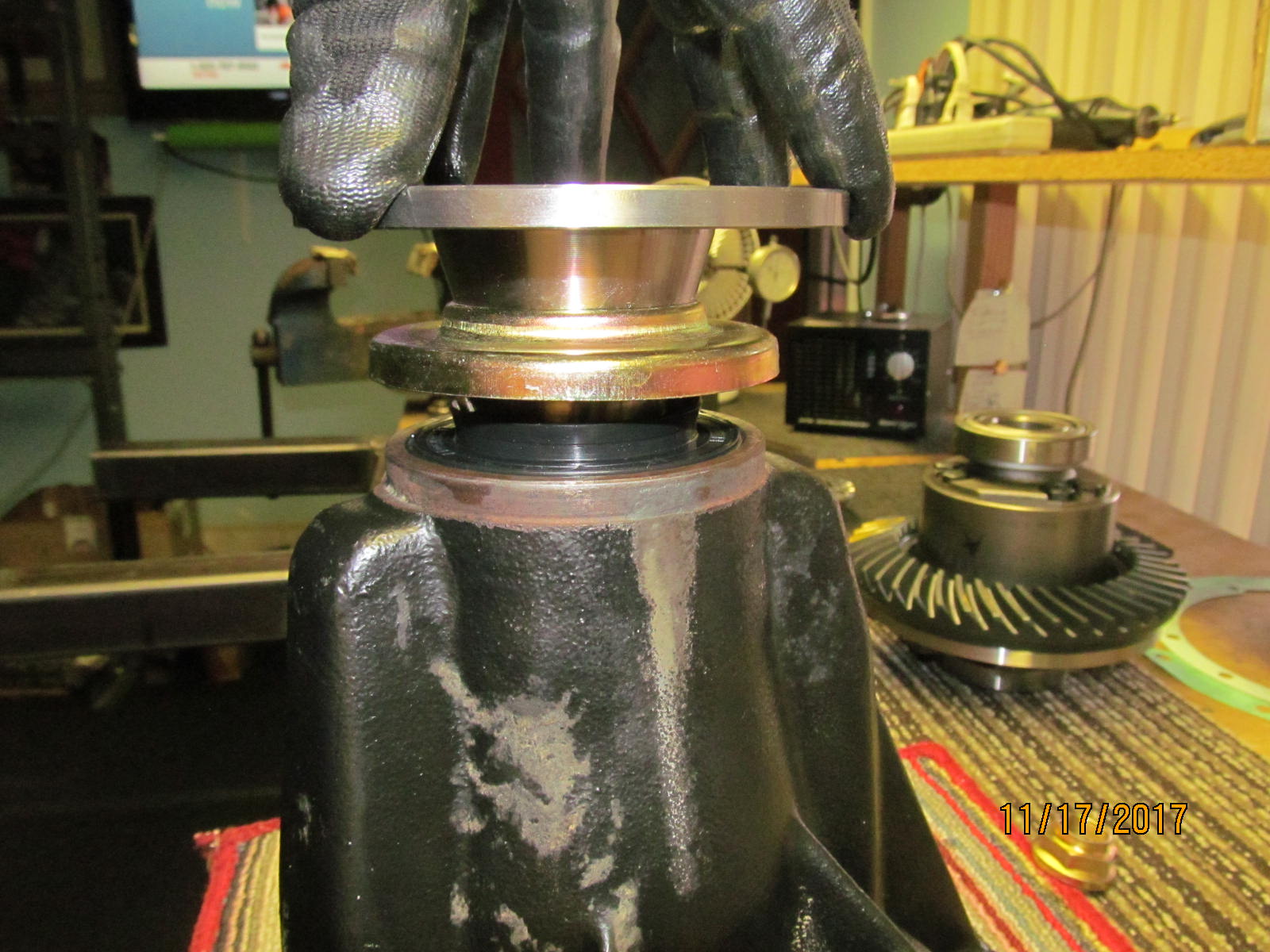 New dual drilled 29 soline flange is installed.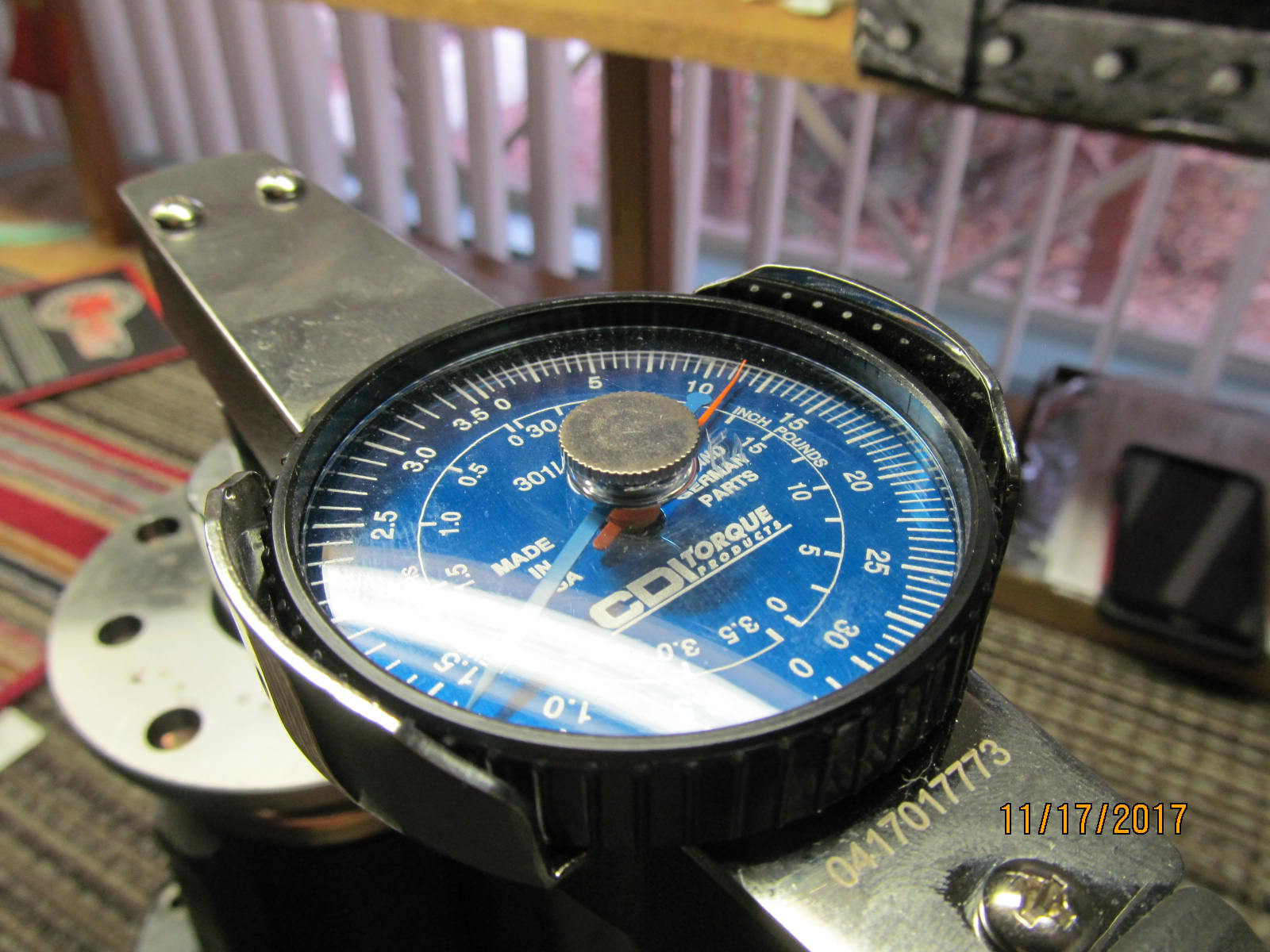 12 in/lb of pinion bearing preload is measured.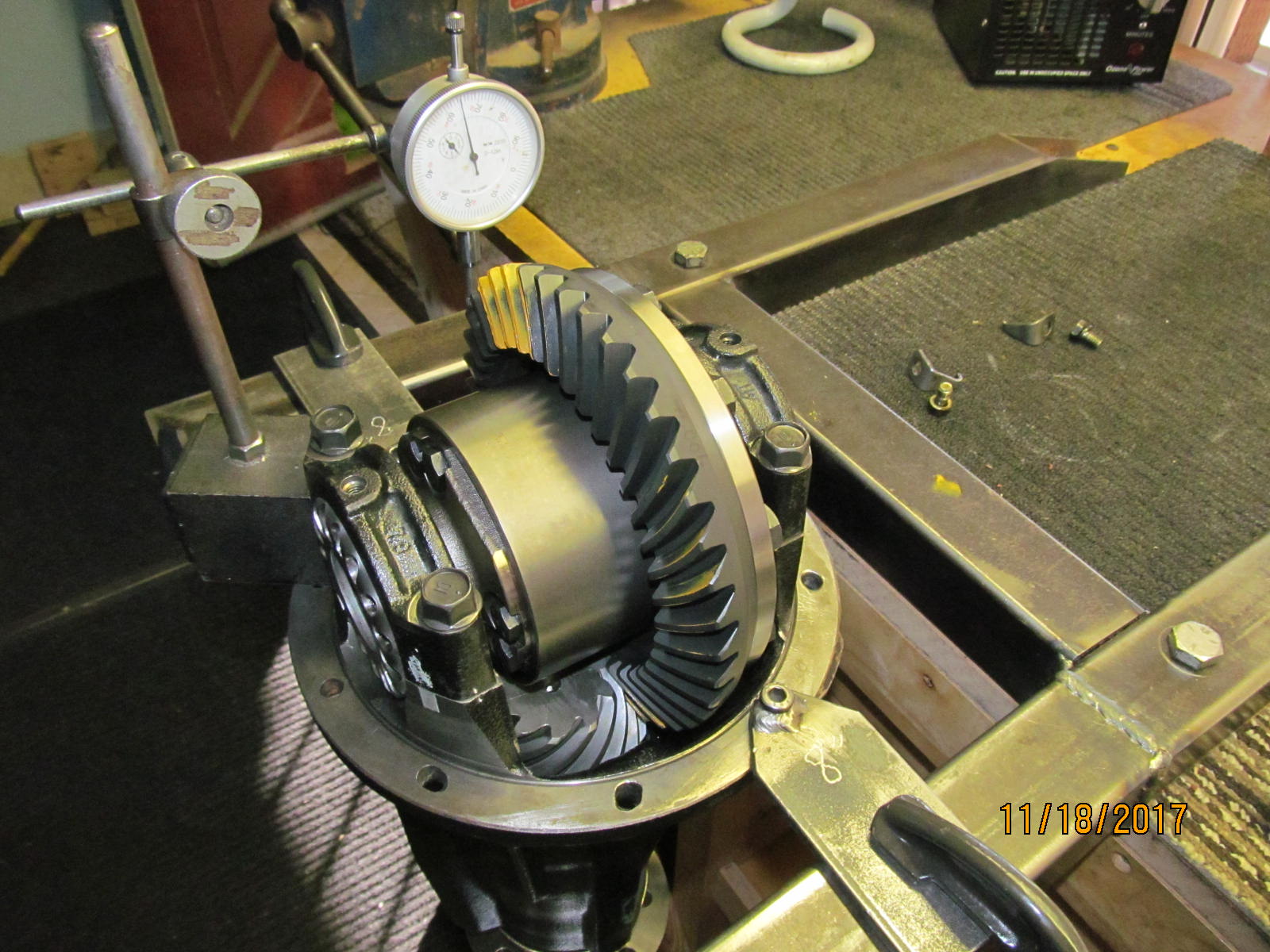 Now the carrier bearings are preloaded (using the side wheel adjusters) and backlash is recorded from every other tooth.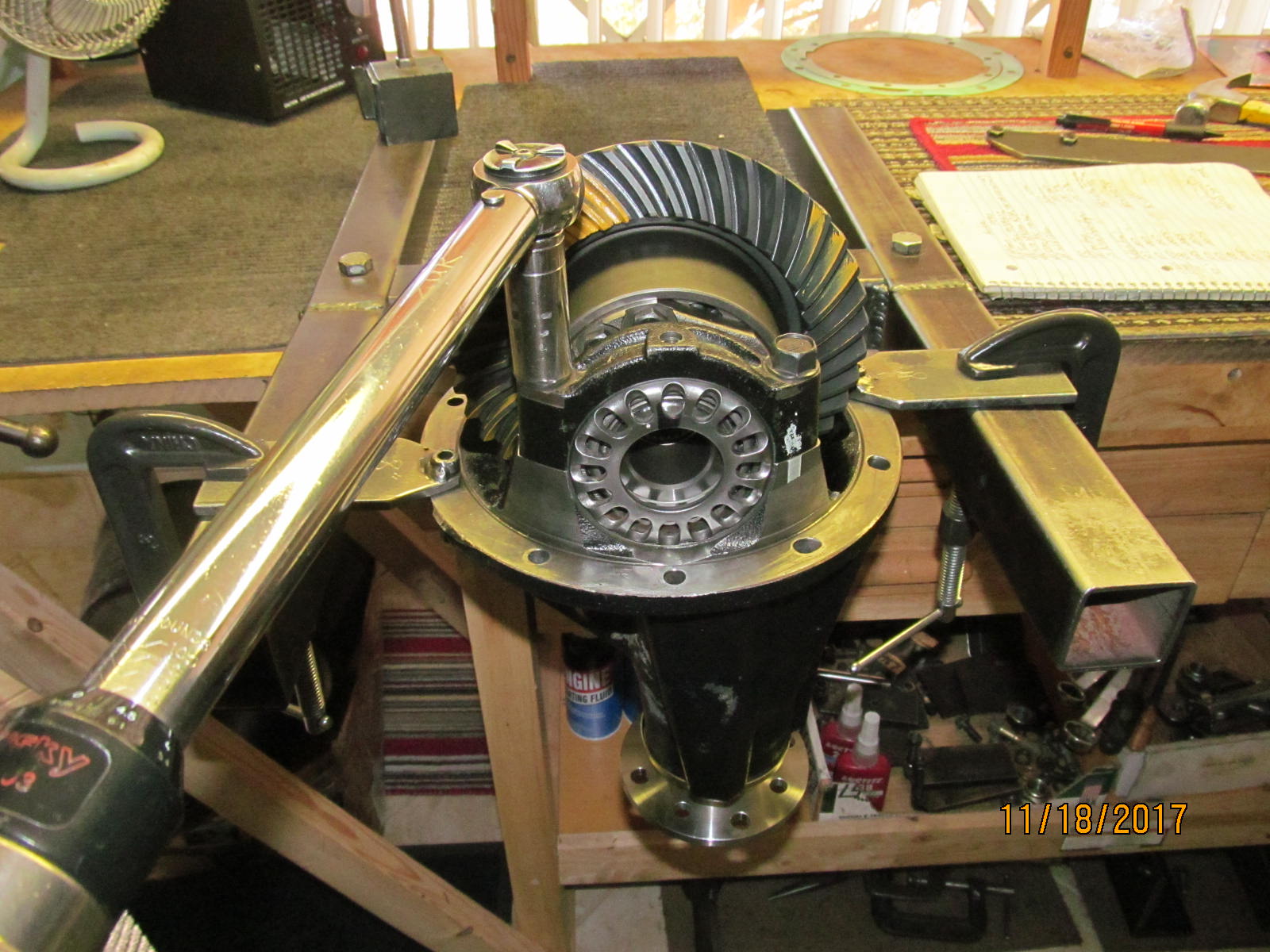 Of course, the bearing caps are also verified to be at 70 ft/lb....and they are.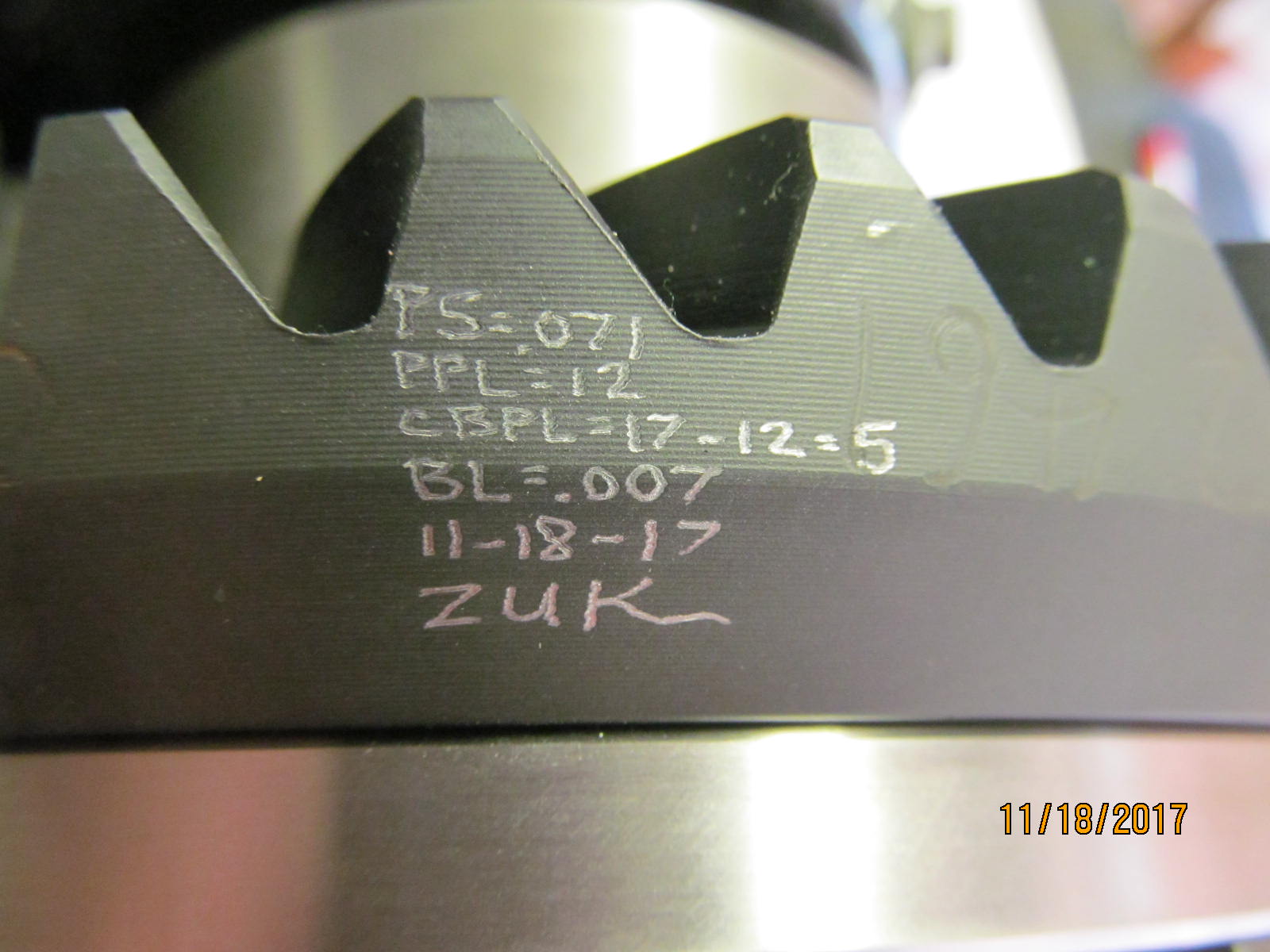 Basic info is scribed on to the ring gear......and date coded.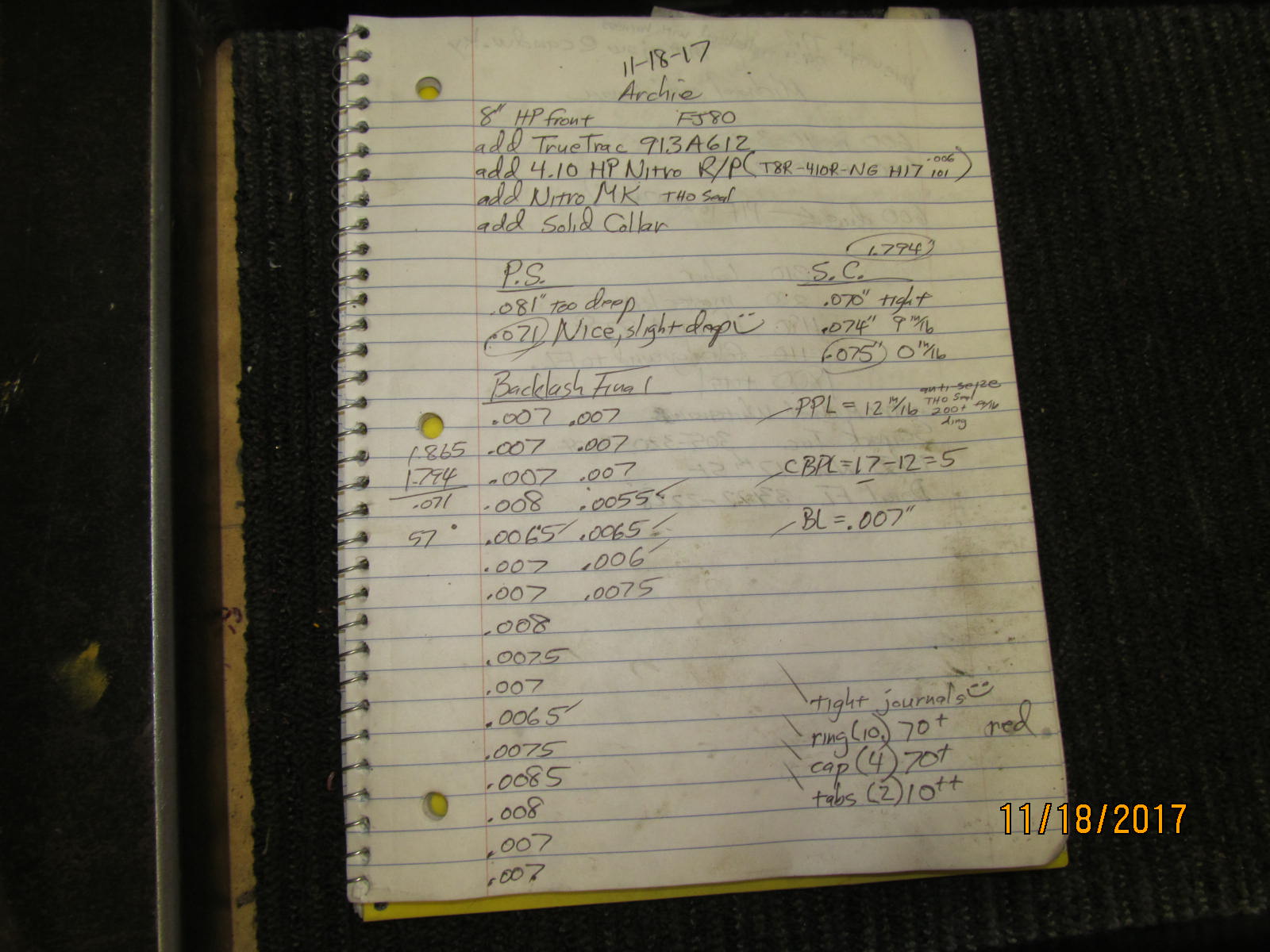 Notes from this Truetrac/410 install....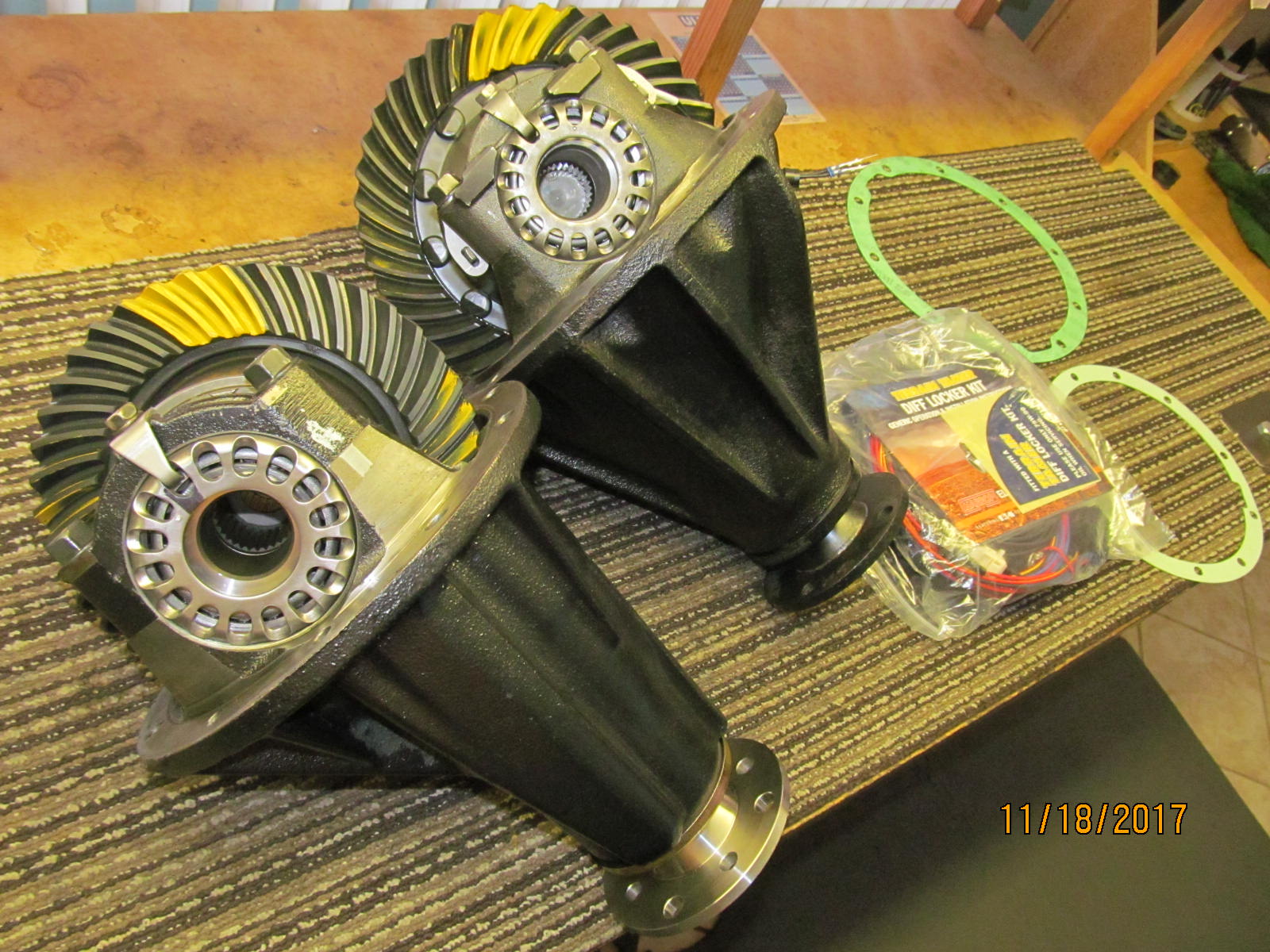 Both 3rds are now ready to head back to Archie's shop in Spicewood, Texas.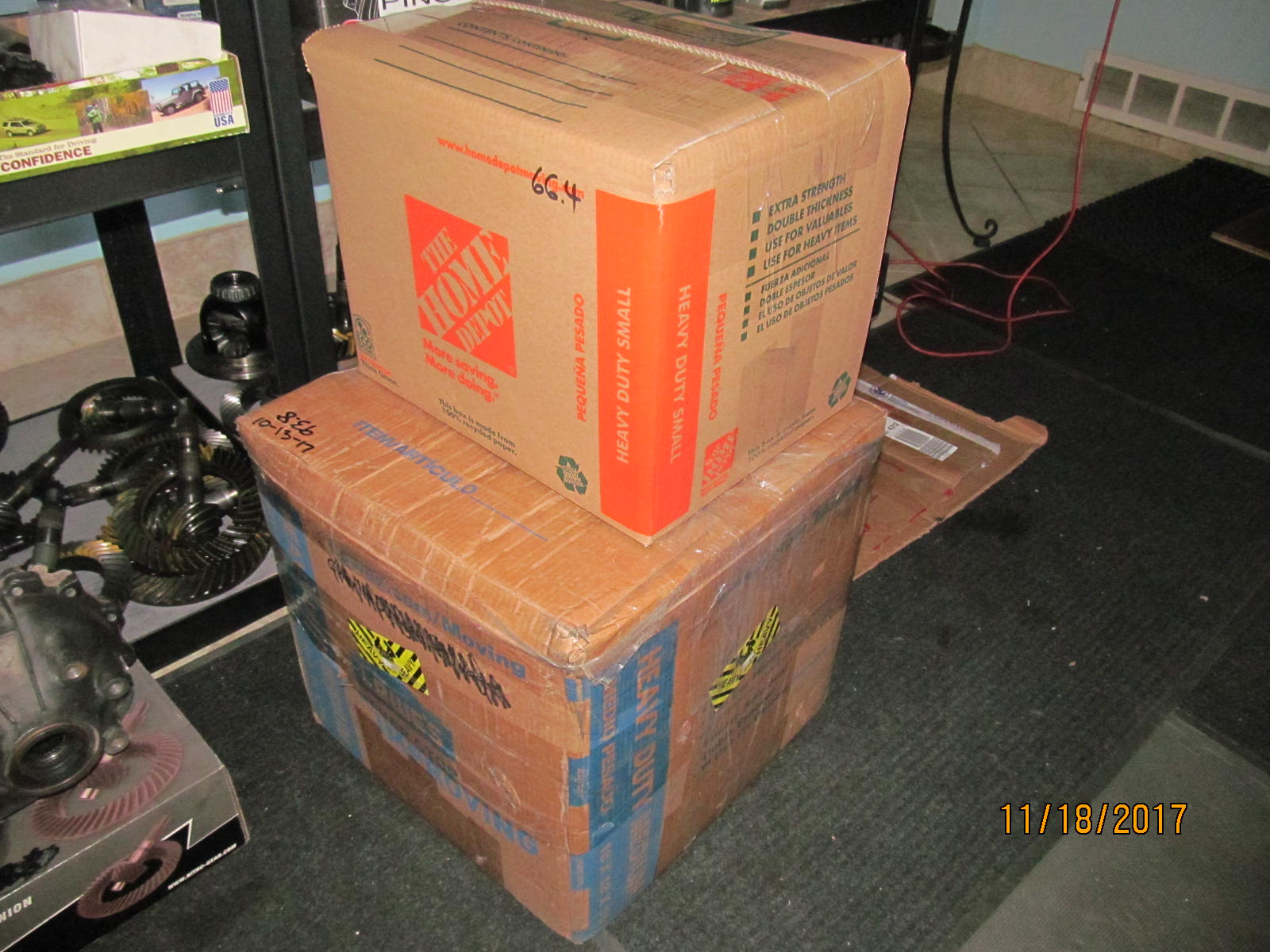 .