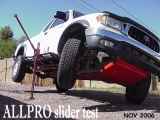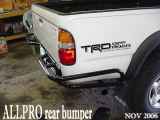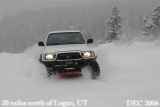 Toyota Gear Installs
Email me for info.
JustDifferentials has Nitro Gear.
updated AUGUST 23 2014 ZUK
*************Chandler Arizona*************
ARE 571 GEARS REALLY THAT WEAK?
CBPL...when is too much?
My Information Page
Hypoid related links
Tools needed to do your own Toyota gear install

......Rear and front Sierra boxed 529 gear install for Ben's 1994 FZJ80......


......Josh's 1995 V6 3rd gets new bearings and a Spartan Locker......

UPDATED----NEW G2 571 GEAR INSTALL----Jim's F-Toy gets Motive 571 gear installs
Nitro 529 gear install for the front 8" of Jose's 1996 FZJ80
Jason From The Island of Kauai Gets Nitro 4.88 Gears
Gear Install write-ups from OceanStateCrawlers.com
Broke My Front 529 Gears TWICE On My 1997 LX450!
Joe's Hi-pinion 8" gets a Spartan Locker
KillBill's 1985 4Runner gets 488 Standard Gear/Detroit Locker
Pre-assembled V6 3rd has pinion leak and set shallow
Thane's "4 cyl diff" gets 529 V6 Nitros/V6 carrier/V6 Spartan Locker
Old style RD23 gets upgraded and 529 Nitro Gears added (cryogenics)
Help ZUK! 98 4Runner has a loud whine/growling noise
Kazuma LSD for Eric's 2000 Tundra
Bill's 1996 T100 gets a TJM Locker and Nitro 456 gears
Two Hi-Pinion Gear Installs ..... ARB RD23 and 488 Nitro 29 spline gears
Brad's 1972 FJ40 rear 9.5" 3rd gets "newer" 410 gears and bearings/solid collar
Genuine Gears went KABOOM, John upgrades to 29 spline Nitro Gear Install
SUPRA LSD in Mike's 1985 400 hp Toyota truck
Nick's Hi-pinion 8" gets 529 "Circle K" gears
SUPRA LSD installed in a "4 cyl" 3rd using conversion bearings
Two 8.4" 529 differentials...rear one busted...front needs a check-up
529 Nitro Gear Install with a 4 cyl spool
8" Hi-pinion gets 529 Yukon gear install and a Grizzly Locker
Bryan's e-locker gets G2 series 529 "4 cyl" gears
New bearings and solid collar for Josh's 1994 Toyota truck
7.5" Celica Supra 3rd with factory LSD gets a clutch re-build/new bearings/solid collar
LX570 rear 3rd gets ARB RD152
Kazuma and OEM 4.3 gear install in Dylan's 2003 Tundra
488 rear 8.4" gear install for Nam's 2006 Tundra
REAR 9.5" 488 Sierra Gears in an FZJ80 Cruiser
488 Nitro Gear install 1999 Taco E-locker
488 gear install in Sacramento went loose in 20,000 miles
Aaron's 1996 LX450 gets Nitro 529 gears
9.5" 529 Nitro Gear/ARB RD142 for Jay
9.5" ARB RD124 + 456 gear install from Alberta, Canada
488 Yukon Gear Install in a 98 Runner E-Locker
Truetrac Install into a 2002 Tacoma(non-trd)
571 "G2" gears/Truetrac for Billy's 92 V6 auto
RD129 ARB and Motive 529 gear install in a non-trd 3rd(T100)
Destroyed front pinion on a 1996 FZJ80
Genuine "G2" 488 gear install in Kerry's 1994 FZJ80
ZUK! My LC gears whine terrible and I'm in Doha, Qatar
ARB RD01 conversion to RD23 and add 529 Nitro Gears
ARB RD132 for an FJ80 front hi-pinion and TG529 gears
1994 80 series LC gets Nitro 488 gears
Check-up of Scott's 4 cyl 3rd with Aussie
Check up for Scott's V6 3rd with ARB
Check-up of a V6 factory 488 3rd
Check-up for a 1994 IFS front carrier
Elmo gets a Motive 529
1990 4Runner rear V6 3rd gets a check-up after recent gear install
SUPRA LSD into a factory V6 488 3rd
E-LOCKER BROKE on 2002 Taco
1998 Tacoma E-Locker noisy on de-acceleration
Steve's 2006 Tundra gets a TRUETRAC
Truetracs/456 gears in Brian's 1985 4Runner
1998 4Runner E-Locker makes noise on acceleration only
Kazuma goes into Ralph's 2002 Tacoma
FJ60 9.5" gets ARB RD33/new bearings/solid collar
How to install a Lockrite into an 8" V6 3rd
Started getting a whistle and it's getting louder
Brian's 4Runner gets a Motive 571 rear gearset
How to remove the 8" E-Locker motor assembly
1997 LX450 gets ARB RD124 with 529 Nitro Gear
Eric's 1997 FZJ80 Landcruiser upgrades to Precision 488 gears
Michael gets Precision 488s and a 4 cyl Aussie
ARB install in a new IFS front 1999 Land Cruiser (UZJ100)
My 529 Yukon gear teeth shattered on me
My brand new gears are whining
9.5" LC E-Locker gets cryo 529gears/bearings and a solid collar

Replacing noisy pinion bearings in a 1992 8" 3rd
Kazuma install in a Taco/T100 3rd
My 1995 Landcruiser's rear 3rd has a loud whine
Kazuma and Motive 488 in a Taco/T100 3rd
ARB install in a 2001 Tundra "non-TRD" rear 3rd
Landcruiser front 9.5" 3rd gets new 4.11 and Aussie
Canadian rear E-Locker gets cryogenic 488 Motive gears/bearings


Flexor's front 571 3rd gets "upgraded"
POW!!! went the 529 in the Front Hi-pinion ARB 3rd
My rear V6 3rd is getting noisy!
Marlin Crawler 529 high pinion gear install/Detroit Softlocker
My gears scream at me when I let off the gas!?!
1997 FJ80 488 front and rear E-Locker installs
A serious cryo TACO 488/ARB install for Kent
Cryo Motive 488 in an E-Locker
CRYOGENICS...A serious Motive 488 V6 install
Lockrite and Motive 488 in a 4 cyl 3rd
Taco Motive 456 install
Motive 488 in a V6 3rd open
Melted pinion bearing in a V6 3rd with Genuine gear
Cryo treated Yukon 529 install/4 cyl 3rd
488 MOTIVES in a Hawaiian third
Taco 3rd gets Motive 488 gears and ARB
Help! Gears sound like a washing machine on spin cycle
Precision 456/TT in a V6 3rd
PRECISION 488
Sportsman V6 529 gear install
Taco rear 456 install and a SOLID COLLAR
Aussie and Precision 529 in a 4 cyl 3rd.
Rockhound's own 529 gear repair
Motive 529 gears and a rear Truetrac in a 4 cyl 3rd
Refresh those carrier bearings and double the strength
529 Hi-pinion build with EZ Locker
488 US GEAR V6 install/Lockrite
488 Yukon install into an 85 truck
RD01 ARB install and 529 gears
New improved air bearing for the non-trd Taco ARB's
Making a V6 spool fit in a "4 cyl 3rd"
Richmond V6 488 into Jake's E-Locker
529 rear gears for Eric
EMERGENCY 571 repair
Kyles Yukon 529 pro gear install (cryo'd and heat treated)
Autopsy and Yukon 488 install
Aussie Locker and 529 gears
PRECISION 571 gears front and rear
Hawaiian 488 Yukon install
A good strong 571 8" install
Inspection of a late 90's Taco/Runner front carrier hi-pinion
DSL and 529 Yukons in a 4 cyl 3rd
Quik-Lok check and a refresh
Autopsy on V6 3rd and 488 install
ARB in a 1996 Taco rear
E-Locker gets 529 Cryogenic gears
Basketcase gets 529 gears
ZUK-my Supra 3rd needs a health check!
ARB install in a front 8" 3rd
Rebuilt 3rd gets 488 Yukon gears
IFS 7.5" front gets 529 US GEARS
Dis-assembled E-Locker gets 529 gears
How to install an Aussie by yourself
IFS front gets 529 Yukon gears
Jeff gets 488 Yukons/solid collar
How to freshen up the carrier bearing pre-load
"4 cyl 3rd" gets Yukon 529 and Aussie Locker
Sergio's E-Locker gets Yukon 488 gears
Cryo-treated factory 410 used gear install
Cryo-treated Precision 571 gear install for Flexor
Supra LSD into an open V6 3rd
Aussie install into a re-freshed stock 3rd
E-Locker and "4 cyl" 488 gear install
"Mayday! Mayday! Gears starting to rumble..."
"My new gears HUM after Kittery Point shop installs them"
Zack gets 529 gears and a Detroit "HardLocker"
529 PRECISION gears/Detroit in V6 chunk
488 gear install into an E-Locker
Chunk #1 529 pro-build (open)
Cost cutting 529 install
571 US GEAR install into 8" 3rd
Removing the front IFS 3rd
571 Motive gear install in IFS 7.5"
Bob's 488 early '4 cyl' gear install and Aussie
4 cyl gears in a V6 3rd
Flexor's front 571 US GEAR install
Justin 529 Yukon/spool install
571 US GEAR install
Kyron's spool/529 gear install
Josh's 529 V6 gears in V6 3rd install
Chris's 529 US GEAR install
Sam's Genuine Gear install (UPDATED axle breakage info added 1-29-2007 and Dec 2012)
Colby's 4.88 US GEAR install
Supra LSD in a V6 3rd
Toyota V6 gears/Aussie/4cyl third
Sterling's 5.29 gear install
Shannon's 5.29 gear install
Used gears
Gear patterns 1
Dana60 6.17 gear install
Dana44 410 gear install (Chris)
$75 Dana 44 build-up




*******************COIL LINKS to the left below this line***********************************************************
*******************COIL LINKS to the left below this line***********************************************************
*******************COIL LINKS to the left below this line***********************************************************



5"OD x 11" x 125 pound.... no cut/no weld coil option...interesting
14x125 coils for cman1's 89 Runner
Coil mounts with excellent capture
ZUK Coil Mod - 86 4Runner 4.5" lift 14x125 coils
ZUK Coil Mod - 87 Runner 4.5" lift 14x125 coils
ZUK Coil mod - 12" coils gave 3" lift on Runner
Where to get the coils from
ZUK Coil Mod - cut the steel stopper short
Saggy Pick-up 2.75" lift 14x100 coils
Russell's saggy 1986 Runner gets the 12 inch coils
Stephen's once saggy 86 Runner
Mike's 85 saggy Runner gets rear coils
Joe's 87 saggy Runner get the red coils
Good-bye saggy rear end!
kick-ass little portable air compressor!
88 Runner gets dual helper coils
87 Runner gets a coil
1 coil for Engineer Scotty